Over the last couple of months I've sold a pretty complete Shimano Dura Ace 7400 gruppo. I'm getting the feeling that some of the middle-aged DA stuff is starting to grow in value -- whether this is because of nostalgia, respect for the durability and quality of it, or because there are a ton of people stuck with it, and unwilling to swap out for modern components...well, I have no idea. The stuff isn't compatible with either contemporary nor modern Shimano components, so my guess is the latter. They are pretty nice, however.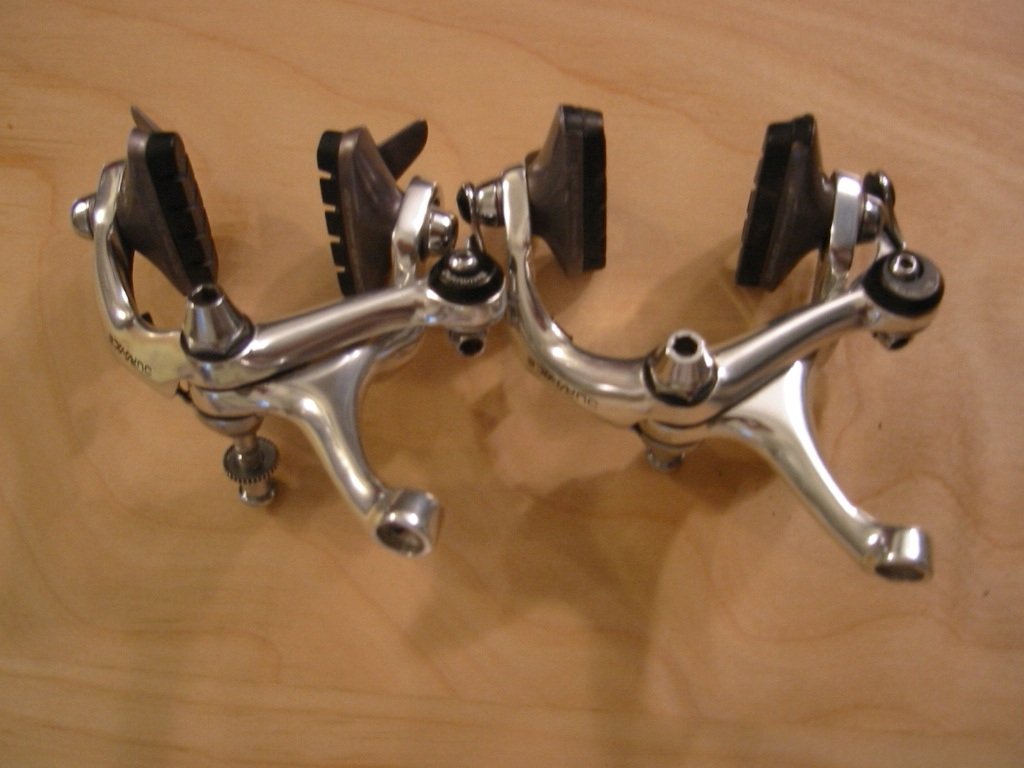 BR-7402 Sidepull Brakes. These are insanely popular. And yeah, they're about as good as a single pivot gets. But they don't have dual pivot stopping power. They are, however, pretty light.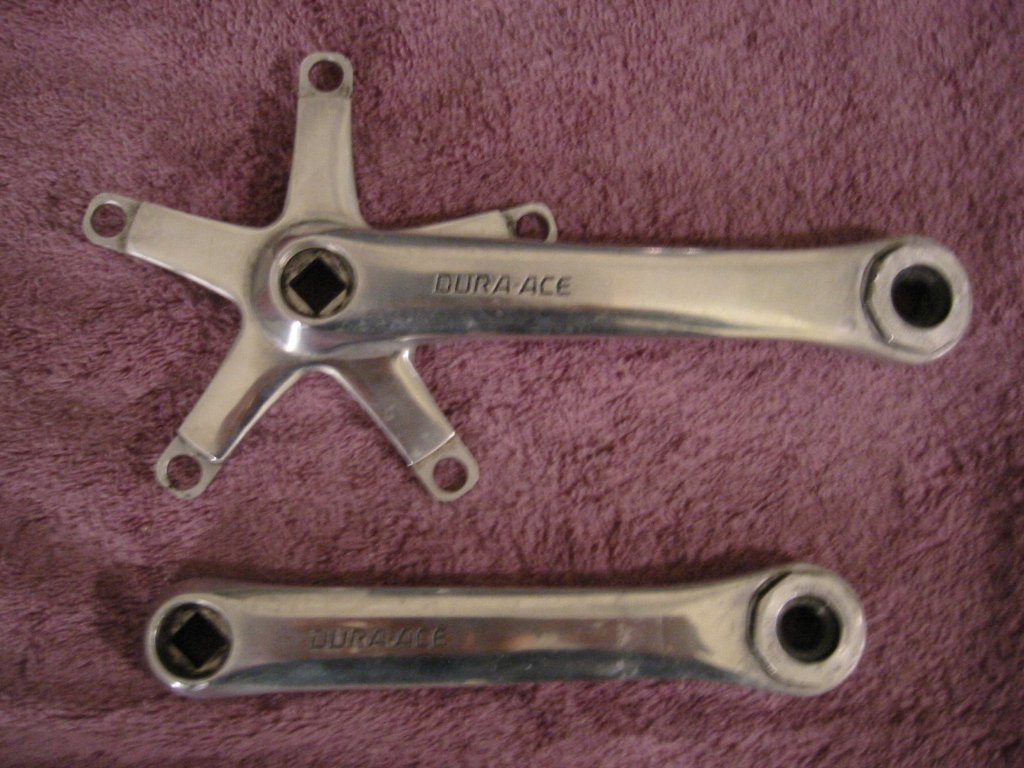 Dura Ace EX cranks. These actually aren't 7400 pieces. These were from 1979. These had the big-ass pedal spindles found in very early Deore and DA AX cranks. The EX/AX stuff was pretty interesting. This set had the elusive, or at least expensive, 9/16" pedal adapters installed. Too bad there are no clipless for the actual AX mount, or maybe I would have kept these.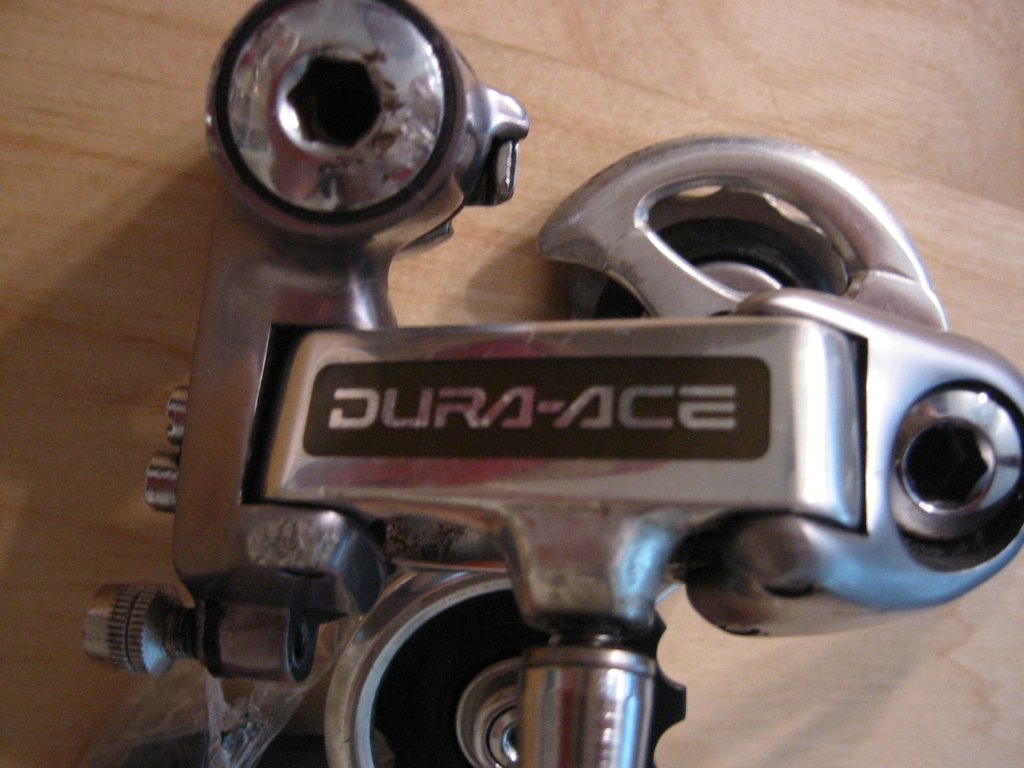 RD-7400 rear derailleur. I also sold a RD-7402 around the same time. These are actually nice derailleurs. The pulleys ran on some seriously smoooooth bearings. Pretty too. Incompatible with any indexing system, save pre-97 or so DA.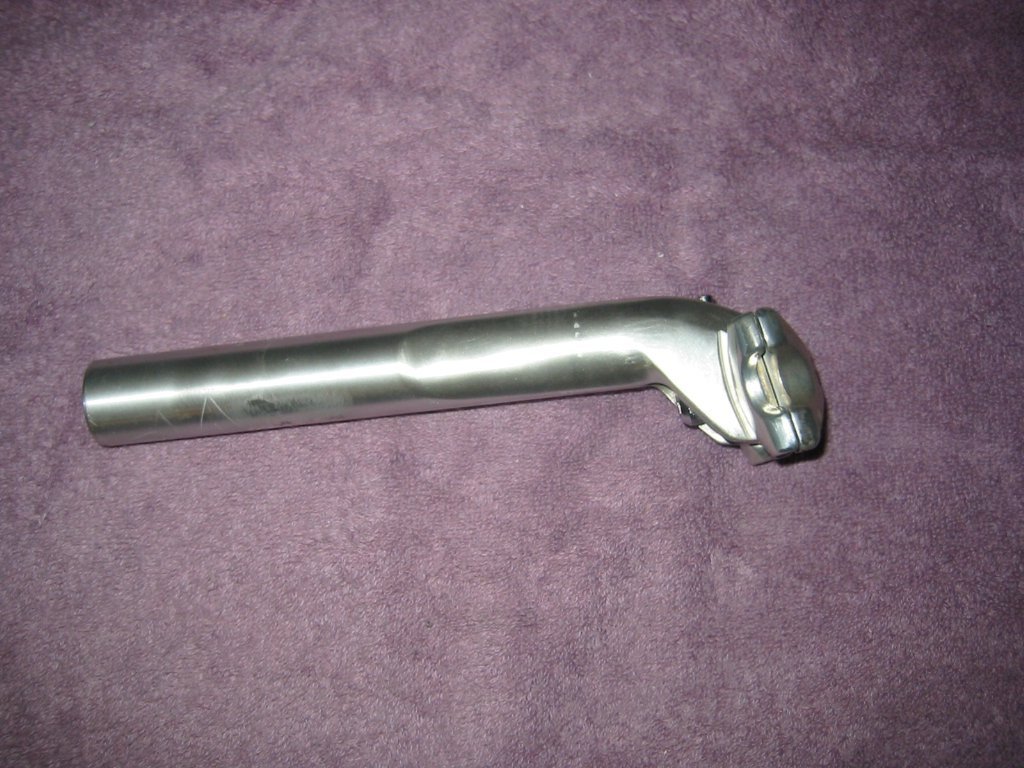 EX Seatpost. Shaped for supposed aerodynamic advantage. I dunno about that, but cool nonetheless.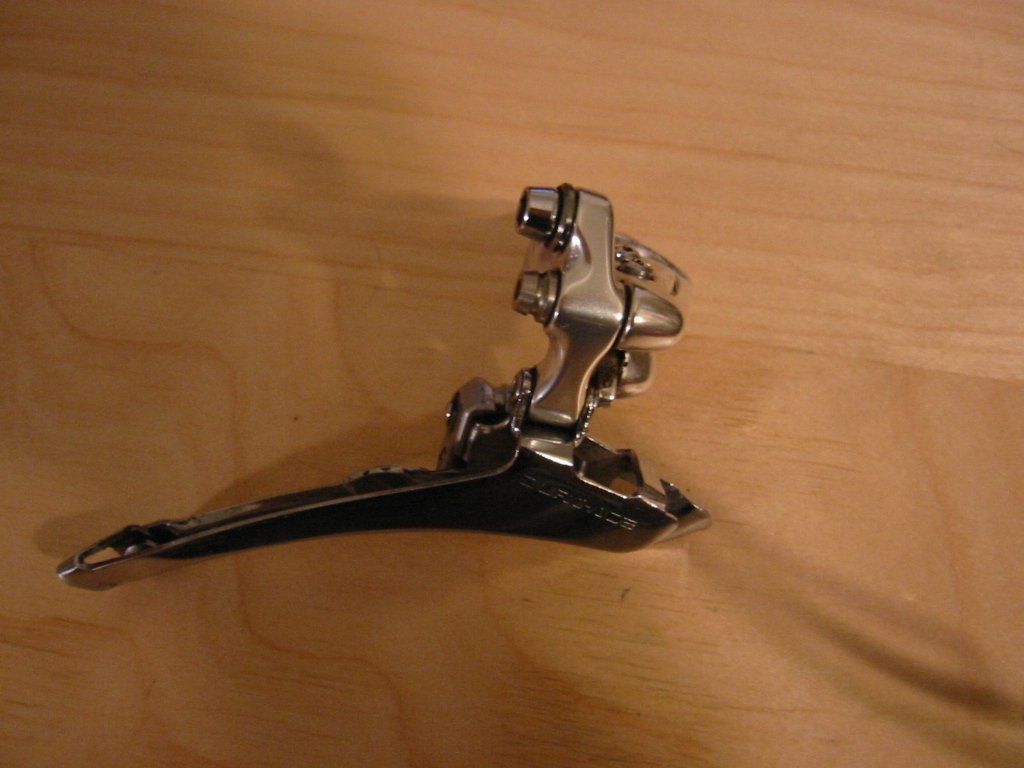 FD-7410 front derailleur. For some reason, these don't seem to be as popular. Maybe because this one was clamp on. If it wasn't, I definitely would have kept this -- can't ever have too many derailleurs.