Eddy Merckx Grand Prix. This one, according to Gitabike, the importer, is an '88/89. It was probably sold as a frameset originally. Its my rider, so its set up with modern(ish) components.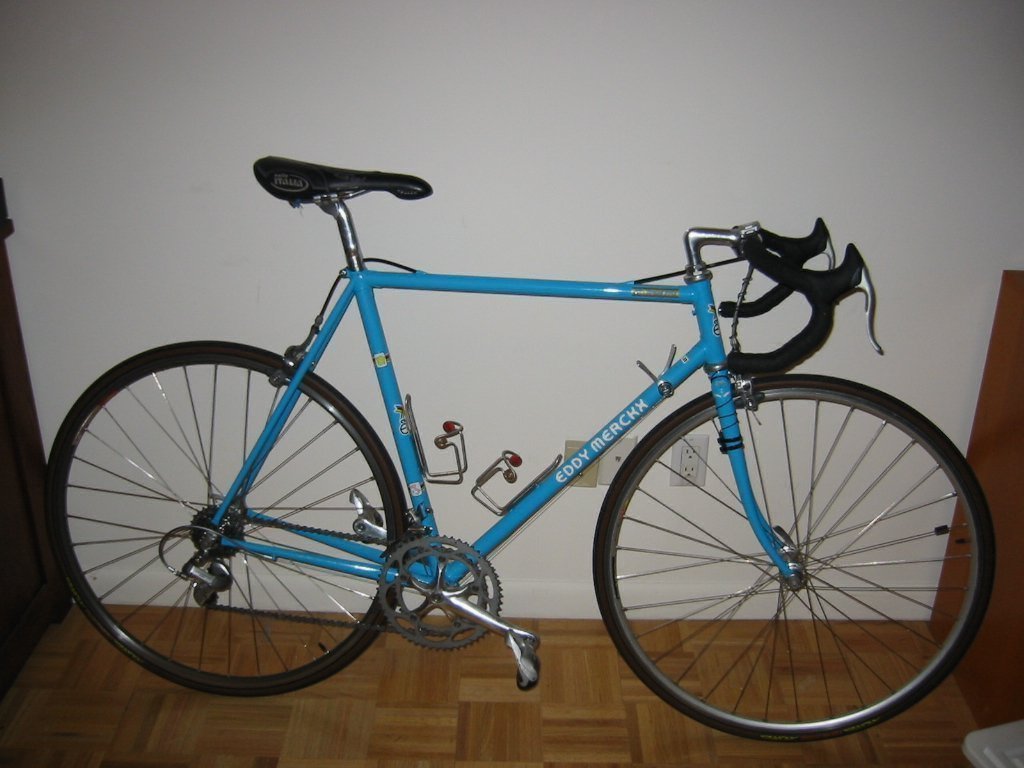 Ultegra 600 calipers

Ultegra hubs + cassette

Dura Ace downtube shifters and brake levers

Mavic 631 Cranks

Mavic 862 front derailleur, 840 rear derailleur

Cinelli Campione Del Mondo Bars

Cinelli 1A stem

Look 356 Pedals

Mavic Open Pro rims

Tufo CS33 tubular clinchers

Campagnolo Croce d'Aune seatpost.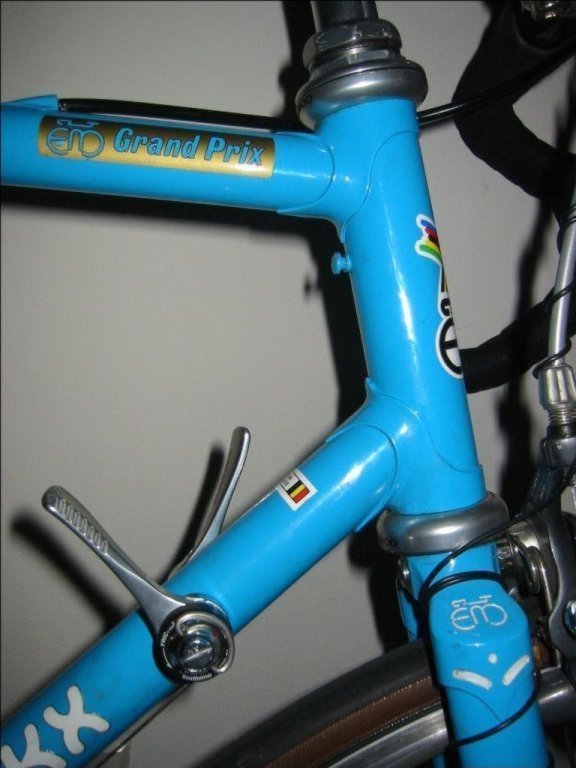 Yeah. Thats pretty much what its made of.