Recently acquired a Saavedra headset. Saavedra was (is?) an Argentinian company that was probably best known for its Turbo rim -- extremely lightweight, and apparently not the longest lifespan. They also made components that were Campagnolo knockoffs. This headset is one of them -- albeit with an interesting twist.

As usual, click any picture for a larger version.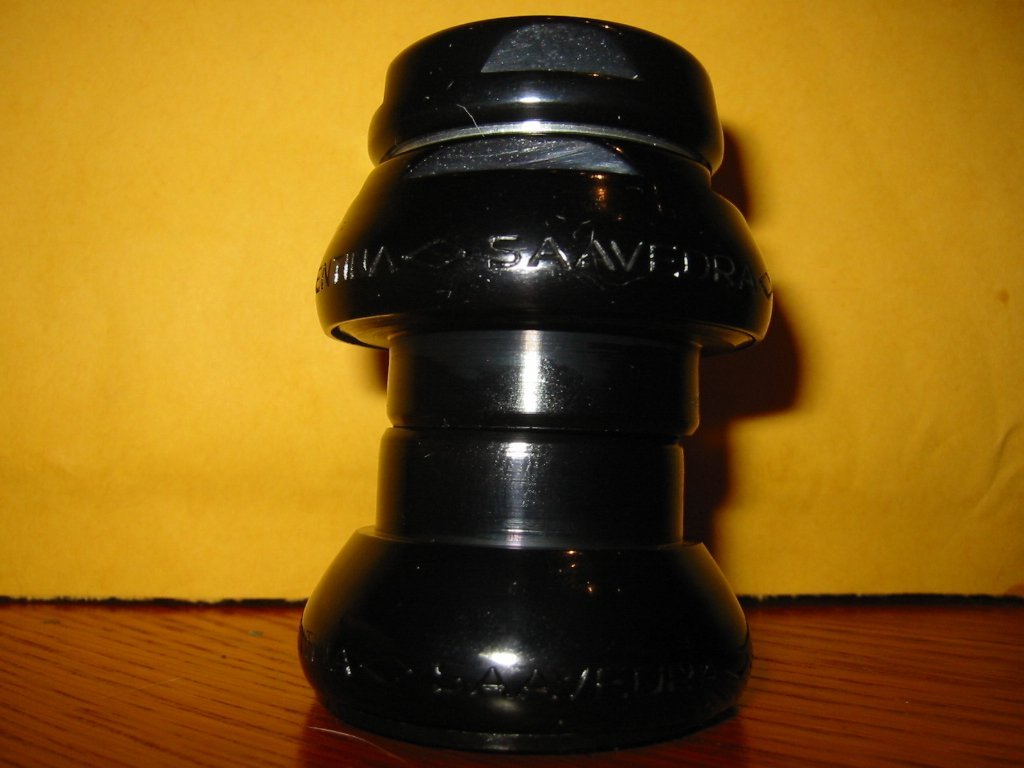 The headset looks like what would happen if a C-Record headset mated with a Stronglight Delta. The lock nut and part of the adjustable race look C-Record, but the entire bottom assembly, and the upper race look like a Delta.





And like a Delta, its a roller bearing design, with steel races. Quite nice, and cheap to boot. 43mm (give or take a mm) stack height. 115 grams -- so while its a tall headset, its also quite light compared to other comparable headsets.