Just picked up a Mavic 862 front derailleur. The 862 is the braze on, and the 860 the clamp-on. These were made in the late 80's, until some time in the early-to-mid nineties.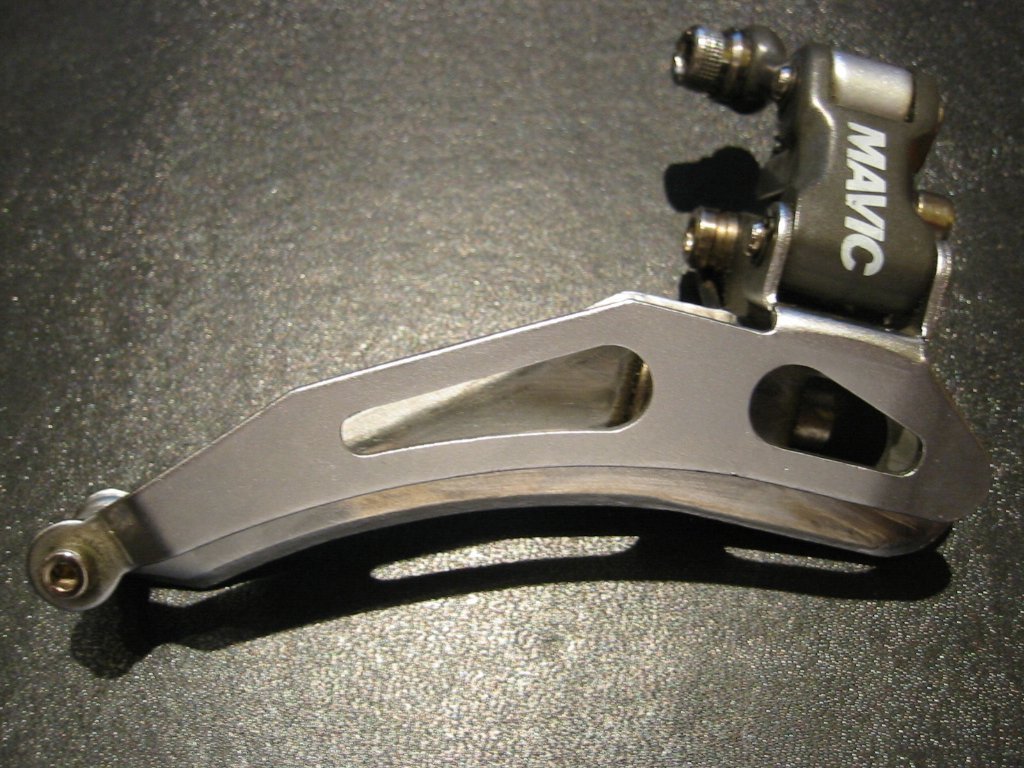 Click for a larger picture

The Mavic stuff is really very very cool. The derailleur is held together entirely with allen head screws with bolts, and hinge pins with small split retaining rings. You can take it down to every one of its constituent parts, without having to drill or grind anything out. Which would have been very nice, if one could actually get replacement parts for any of it. At least you can take 2 (differently) broken ones and assemble a working one thats every bit as good as it originally was.