In the mid-80's through mid-90's, Merckx sponsored a number of professional cycling teams. Each had a specific color layout for their frames. Some of them are very familiar -- the purple and pink of Telekom, the red and green of 7-11, while some of them are a little less familiar. Here's a list of the ones I've documented. Where there are examples in the Merckx serial list, I show a picture. Where I don't have a sample frame picture, I'll link to a picture of a team member astride one. I'll post a few color schemes each day. I'm lazy like that.

Its worth noting that some of the team livery frames were ridden by multiple teams, seperated by a few years...in at least one case, 7 years.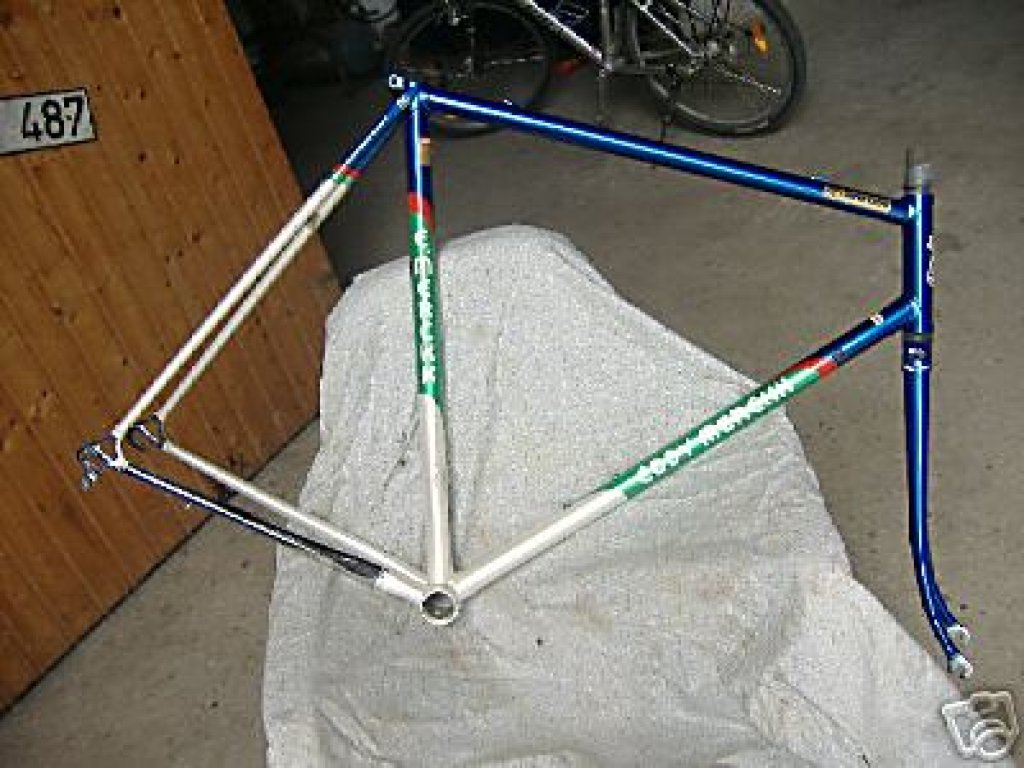 ADR, from 1988. You can see a picture of Eddy Planckaert astride one here.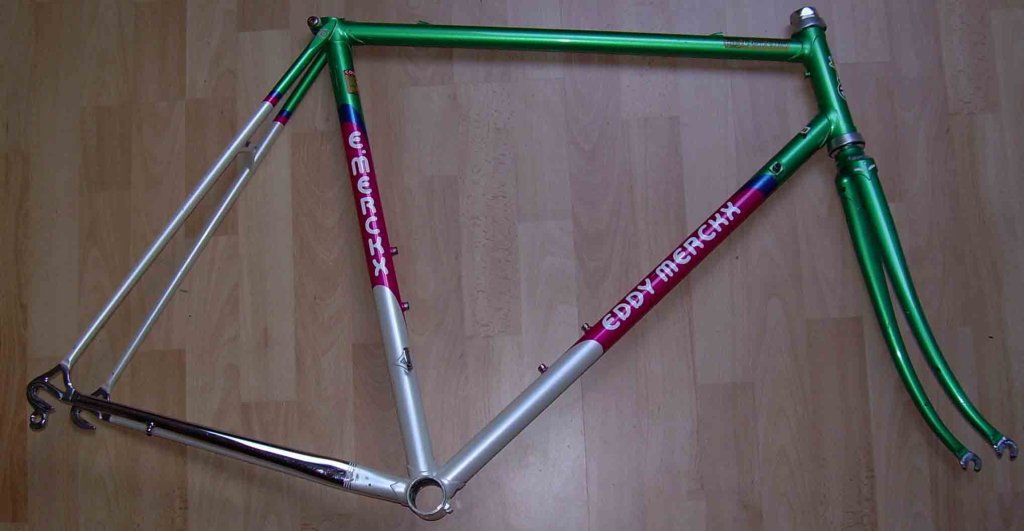 Team Stuttgart, 1989 and 1990. Here's a picture of the entire team. These guys went on to form the basis of Team Telekom in 1991. Kinda makes you wonder just whats in that puma bag in the picture...

A reader was kind enough to drop me an email, letting me know that in Sweden, this color scheme was associated with the PK-Banken semi-professional team. We'll see another example of this with a different color scheme, where the second team rode the same frame labeled as a Caloi. Any guesses on the teams?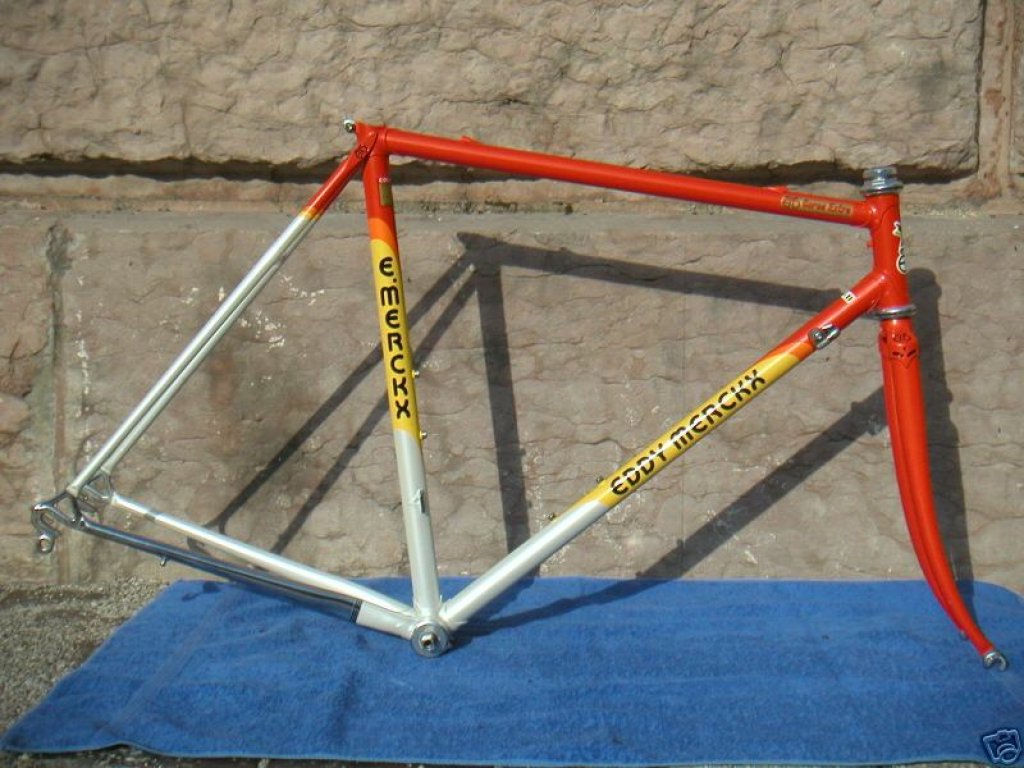 Team Hitachi, 1988/89. Claude Criquielion riding his, in the 1988 TdF.

Next post, I'll cover the Domex/Weinmann team frames (there are a few), and La William. Exciting, no?