I have a pretty nice collection of team jerseys, if I do say so. A few (ok, 5) of them are various Merckx sponsored team jerseys. One of them is newly acquired, and is an interesting one to me, at least.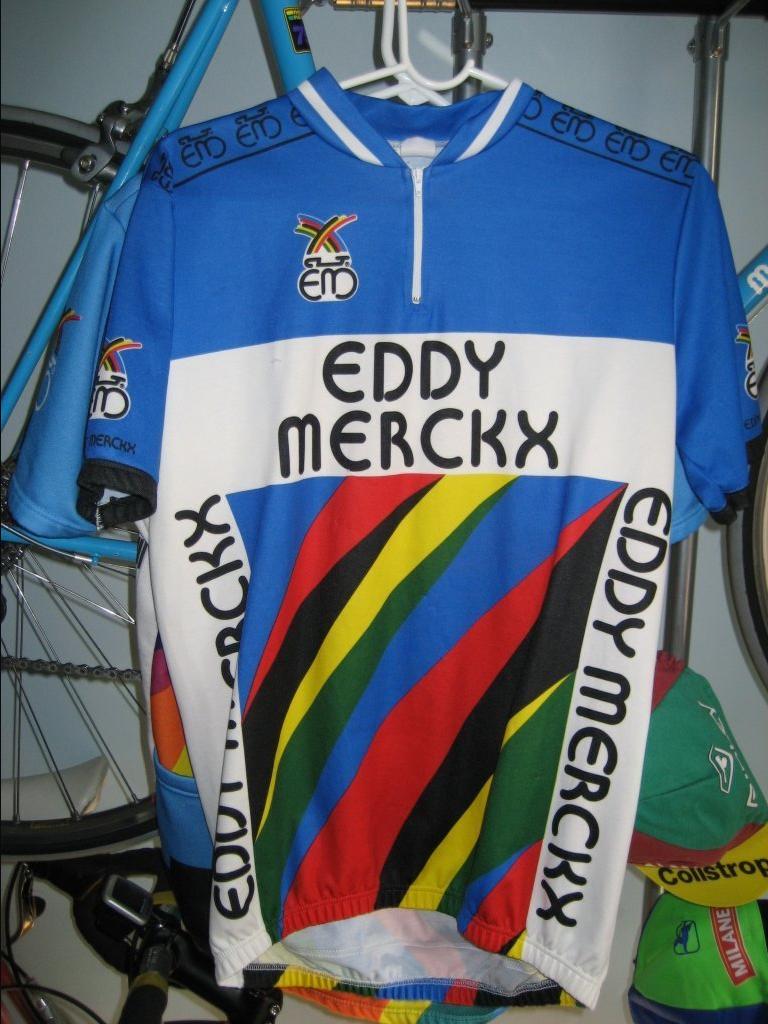 The above is the normal, common Eddy Merckx jersey. I thought this was the design used in 1985 + 1986
Eddy Merckx sponsored teams
(scroll down a little), which I'm pretty sure were cyclocross only. Most sites have 2 teams listed -- one being a Belgian team, notable for having Roger De Vlaeminck in the very end of his career, and the other being a Luxembourg team, which seems to have been an amateur team. The above isn't an exact jersey, but its pretty close. The rainbow colors aren't quite the same, but the Eddy Merckx lettering is the same -- seems like a general consumer version of a team jersey. Ok, great, makes perfect sense.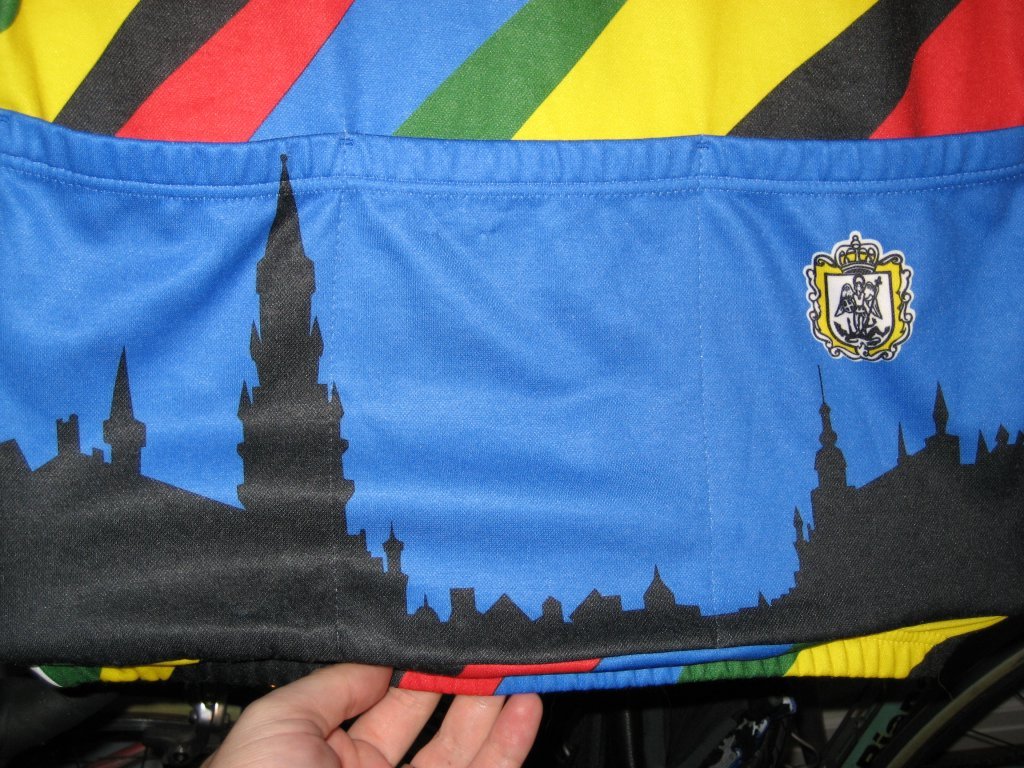 The skyline on the back of the jersey seems to be Brussels -- the tallest building sort of looking like the
Grand Place
. The little seal which seems to depict St. Michael stomping on a dragon works too, being part of the seal of Brussels.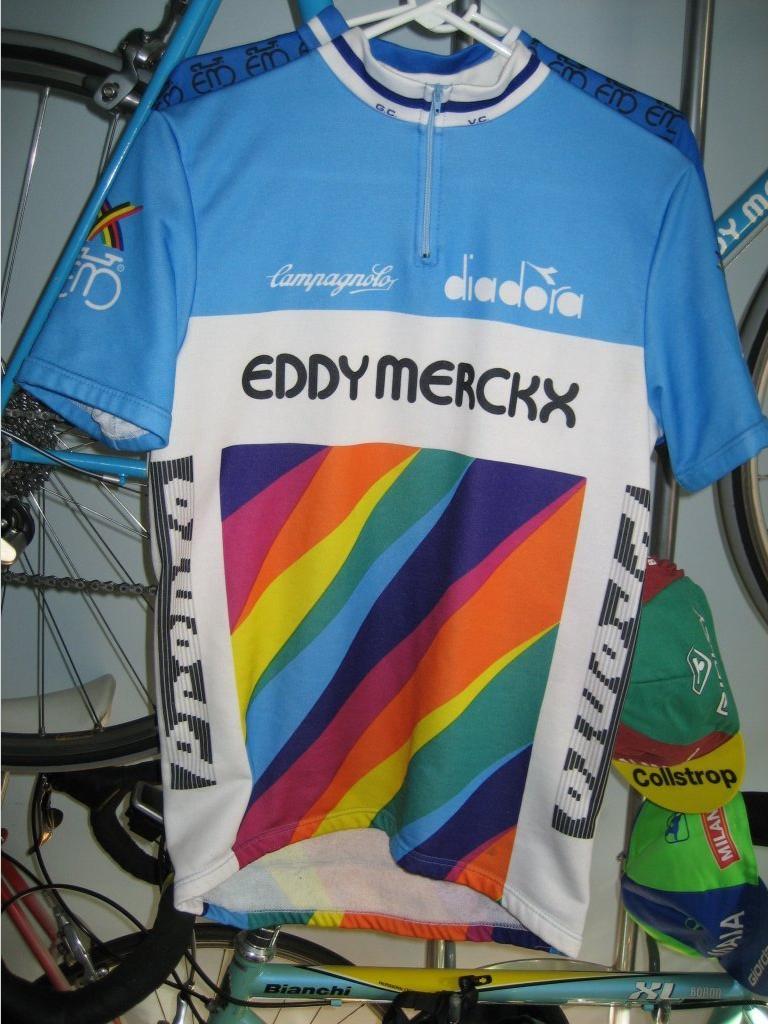 This jersey, however, is something of a mystery. Its an old-style label, Giordana jersey. It has the textured inside, thats composed of loops of thread, that you saw in nice jerseys in the mid-to-late 80's. High collar. The Eddy Merckx lettering is straight across, instead of over/under. It contains a full array of sponsor logos -- aside from Merckx, there's Diadora, Campagnolo, Pronto, and on the collar...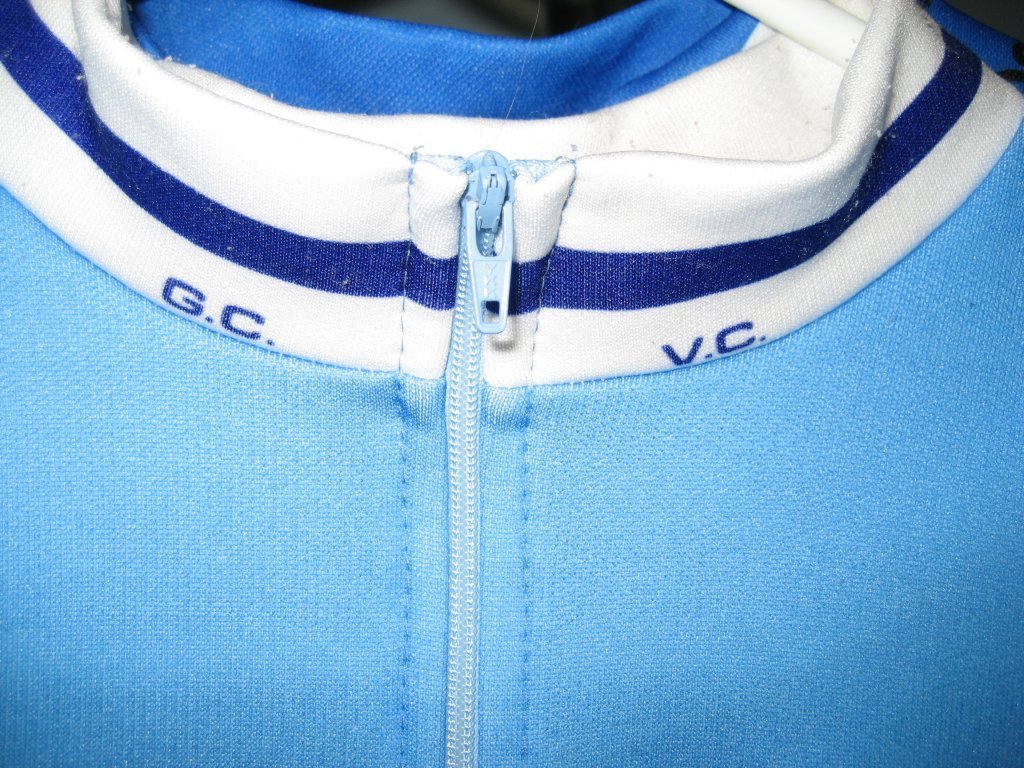 G.C.V.C. Or maybe thats G.C. V.C. Something-something venture capital? velo club? Beats me. Not so sure on what Pronto is either...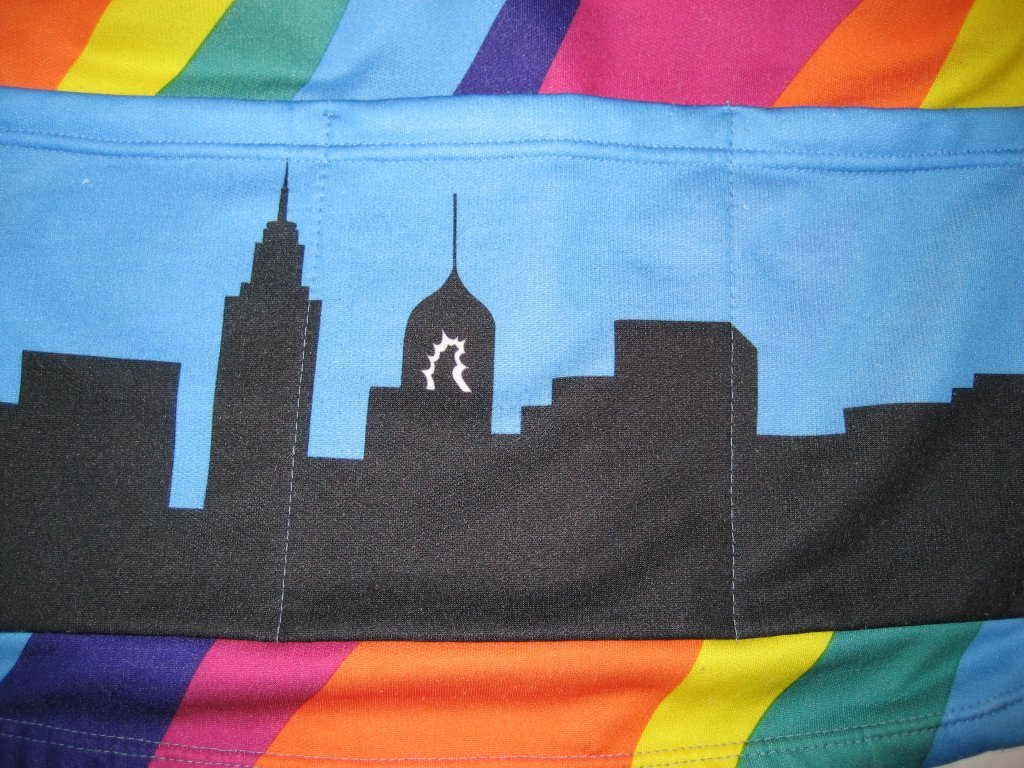 No clue what city's skyline this is. A very boxy city, with a building that looks little like a syringe (whats with the weird lightning, glow worm thing?), and one that looks like the Empire State building.
What is this jersey? The proper 85/86 Merckx team jersey? Some small club or shop team? One of the myriad of Belgian trade teams? What skyline is that? Is anybody out there? Help!