While I haven't written about anything Mavic in a while, my love for the quirky stuff they produced is still strong. Good or bad, their products always displayed a uniqueness that I really like.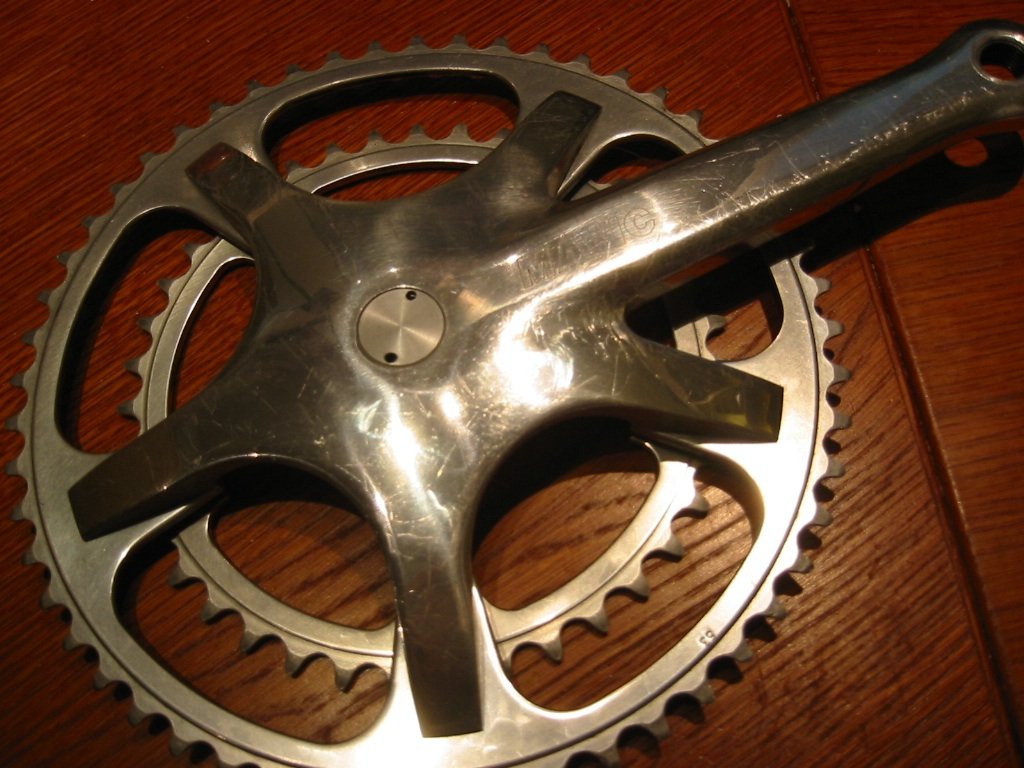 The 631 crank is unique in its aesthetic, but the thing that really sets it apart from other cranks is it was designed to be used as a single, double or triple crank. As a single, the original design allowed you to run down to a 48t outer ring, though a redesign in the early 90's (94 perhaps?) allowed for a 44t outer ring.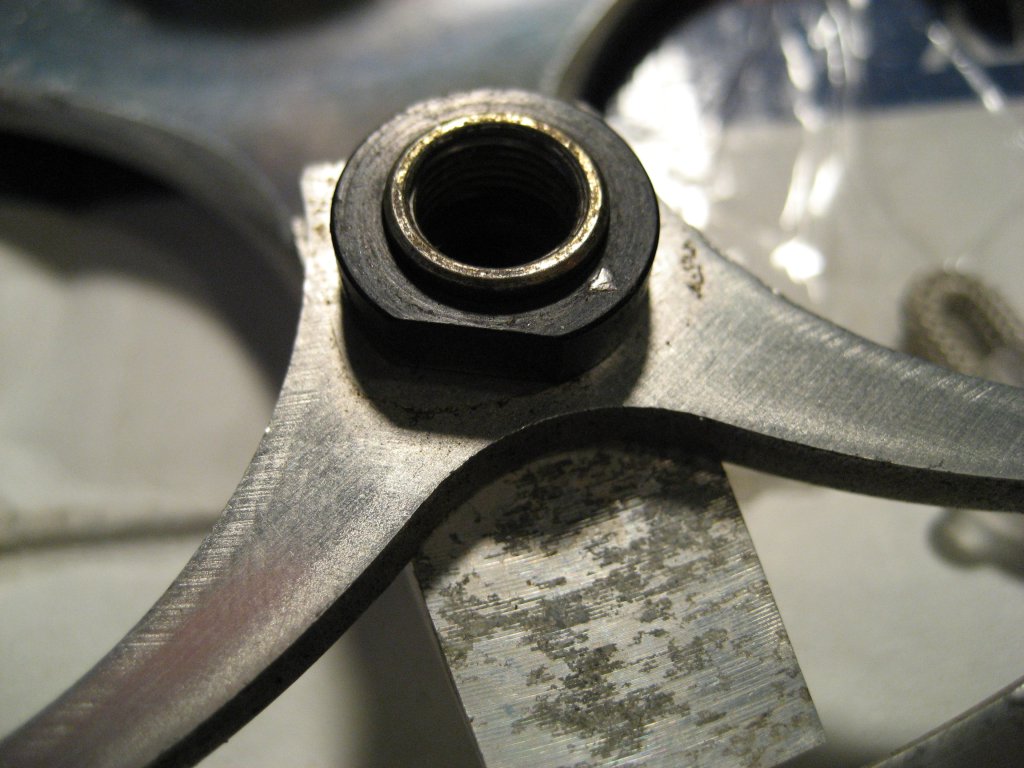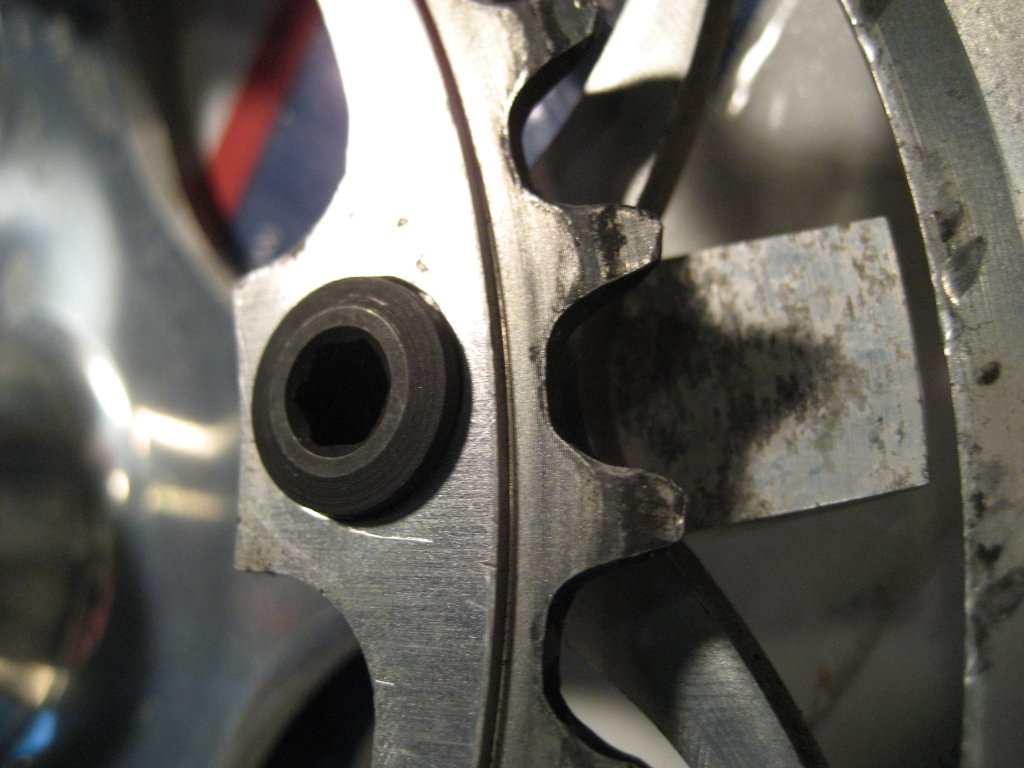 When used a a double, spacers are used to seperate the outer and inner rings.
Things get interesting when using the 631 as a triple.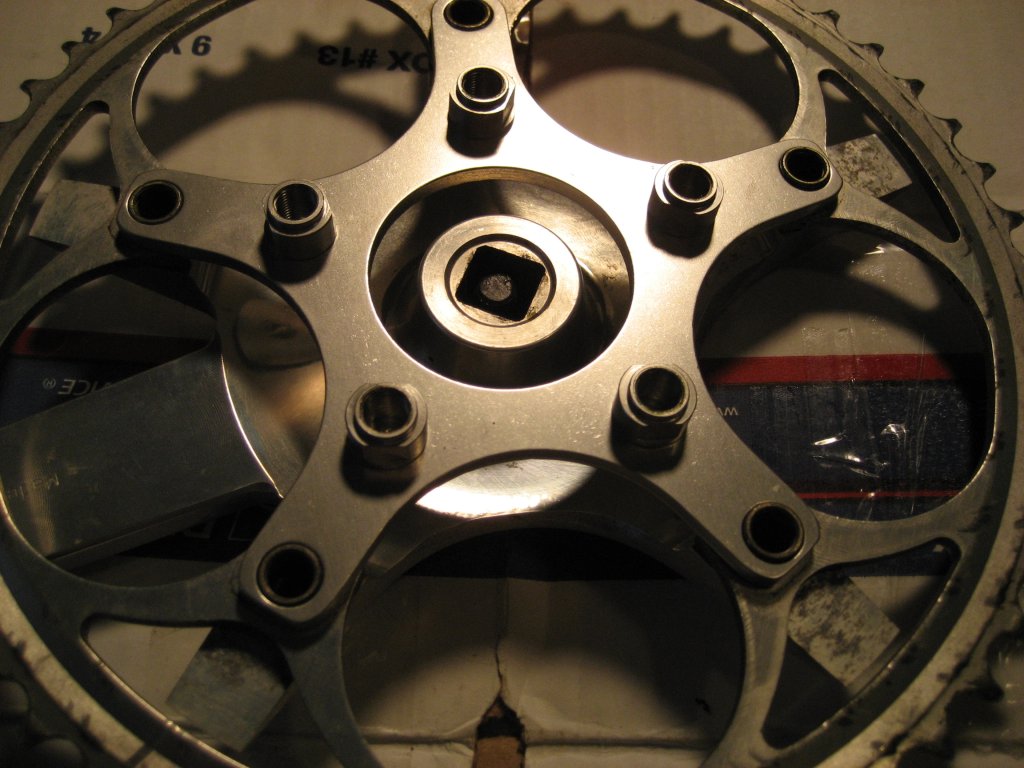 A third ring carrier replaces the spacers normally found between the outer and double-inner ring. The middle ring is bolted in place as the inner ring normally is followed by the 74mm BCD inner ring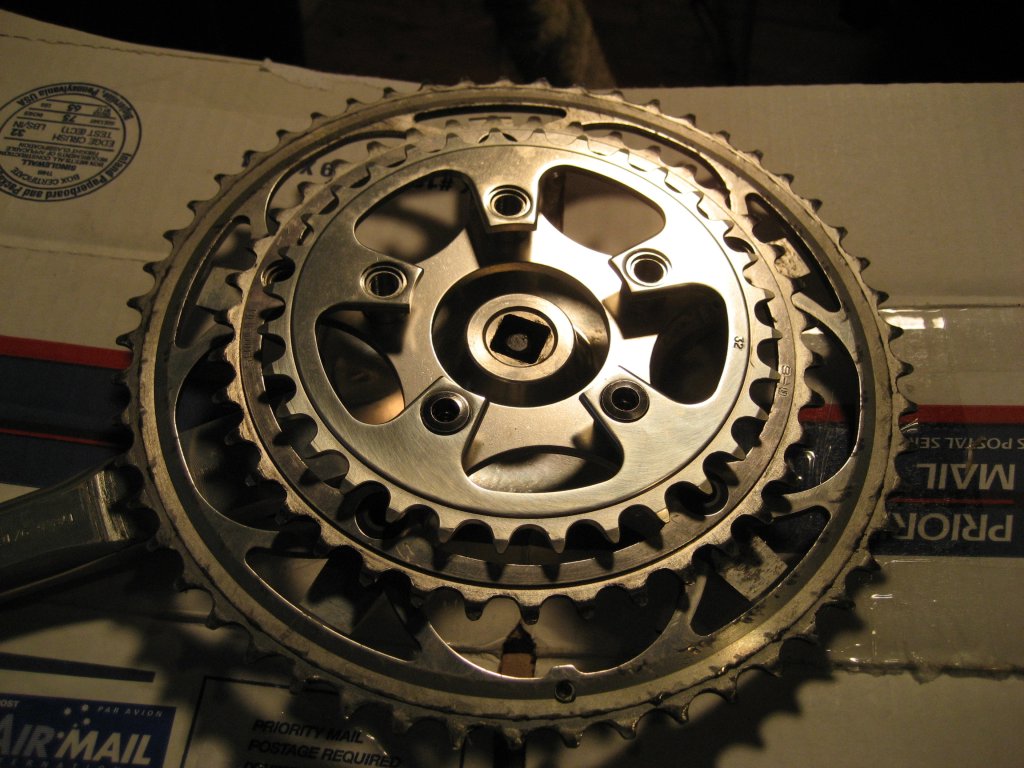 Et voilà, a triple. Where a 631 double was designed for a 113mm bottom bracket, the triple uses a 119mm.