Mavic offered more or less the same front derailleur from the late seventies until they got out of the component game in the 90's. It went from a plain aluminum colored version (810) to the anodized, "SSC" version (860), and was sold as a clamp on (810/860), French style braze-on (811/861) and Italian braze-on (812/862). The 860 and 862 are pretty frequently seen, the 810/812 a little less so. The French braze-on is less common, but very rarely used, and so there's little demand there.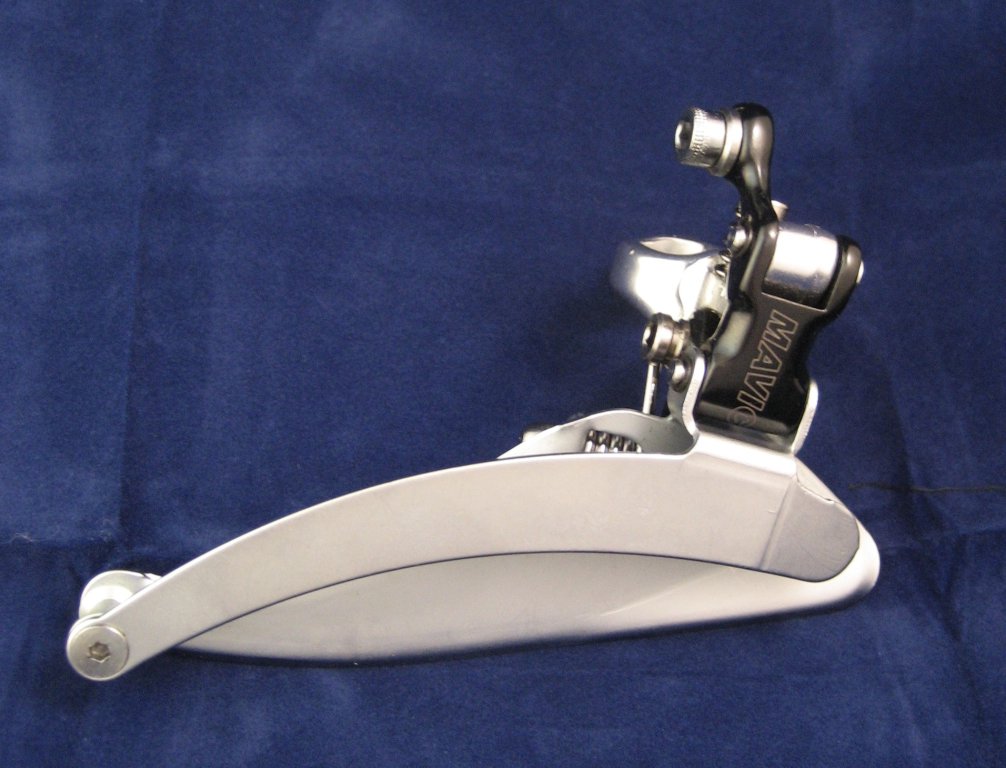 Mavic also offered a very hard to find triple derailleur, starting sometime in the mid-80's. Designated the 830 (non-anodized) and the 870 (anodized SSC), it was the same as the 810/860, with a longer cage.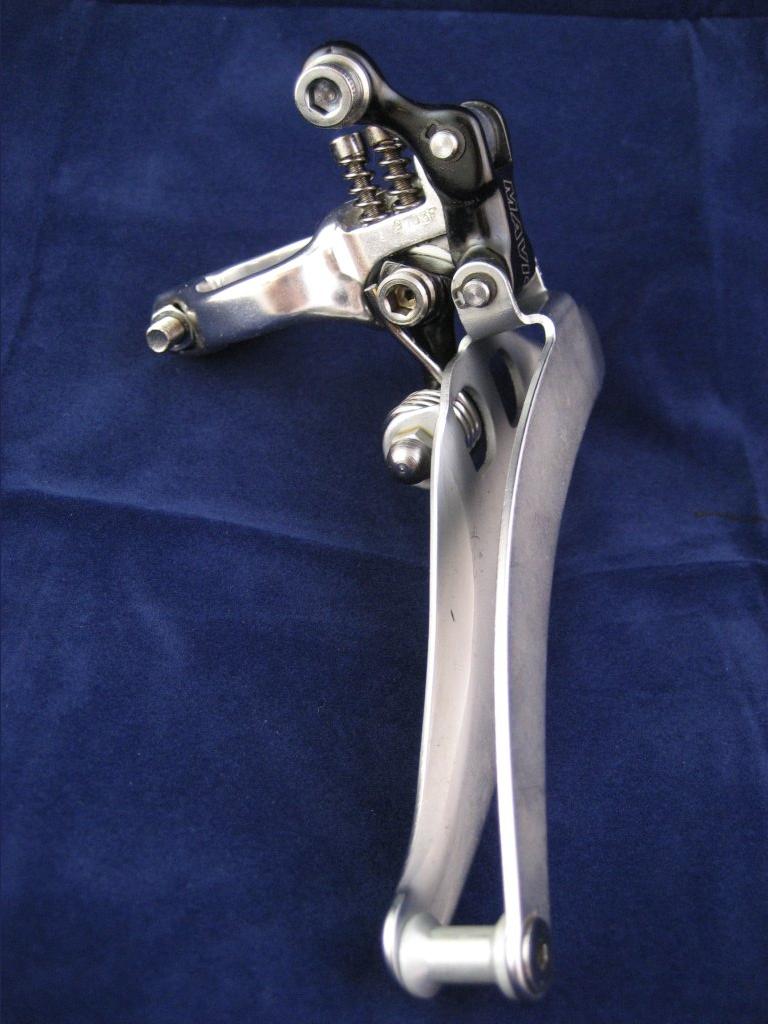 I was lucky enough to stumble on a trio of Mavic 870 derailleurs recently, which I got for an eminently fair price.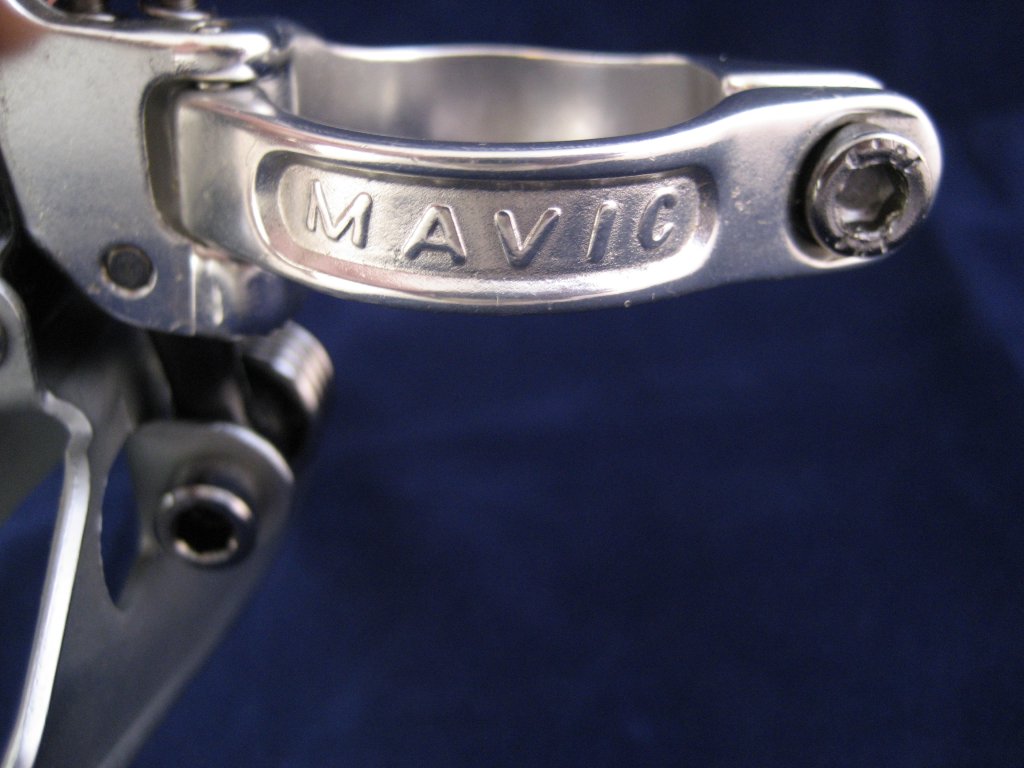 And because they're so easily broken down + reassembled, if one needed a braze-on triple (872), and all they had was a clamp on (870), they could just swap out the body from a double (862). Too cool!