Hey! How goes? I'm doing ok - been a while huh?
Lest you think I've abandoned bikes for motorcycles or cars, or whatever it is people spend their time on, I'm still very much collecting. Picked up a few cool things over the last, oh, year or two since I posted anything actually bike related on here. I figure it'd be ok to show off a little.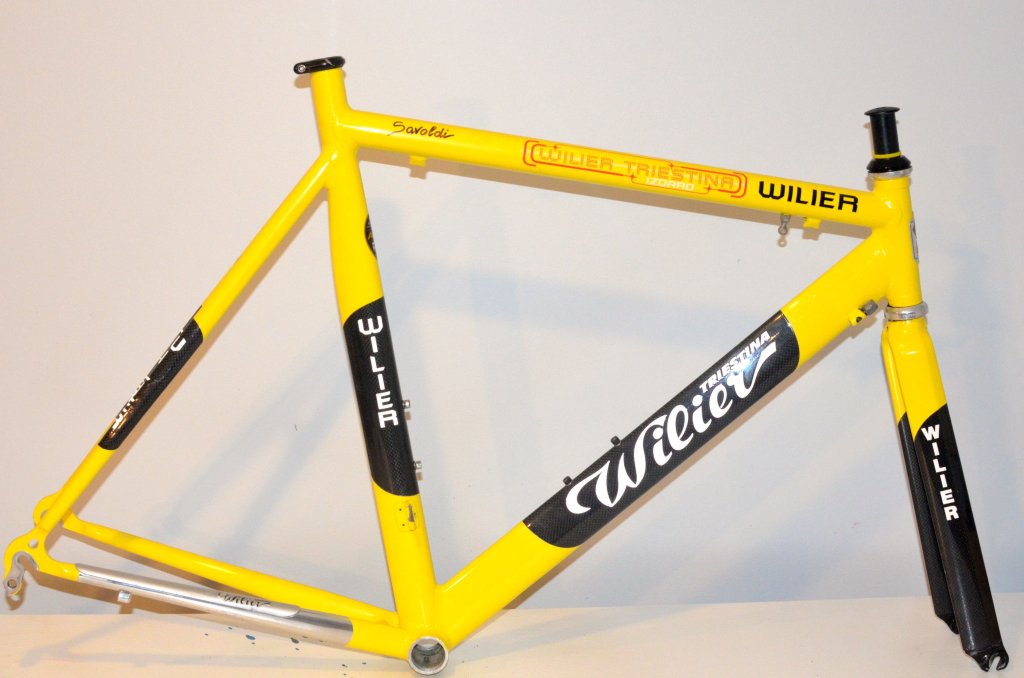 We'll start with this frame. It's a 2002 Wilier-Triestina time trial frame, issued to Roberto Savoldi of the Mercatone Uno team. It was his last year with the team he got his start in as a stagiaire in 2000.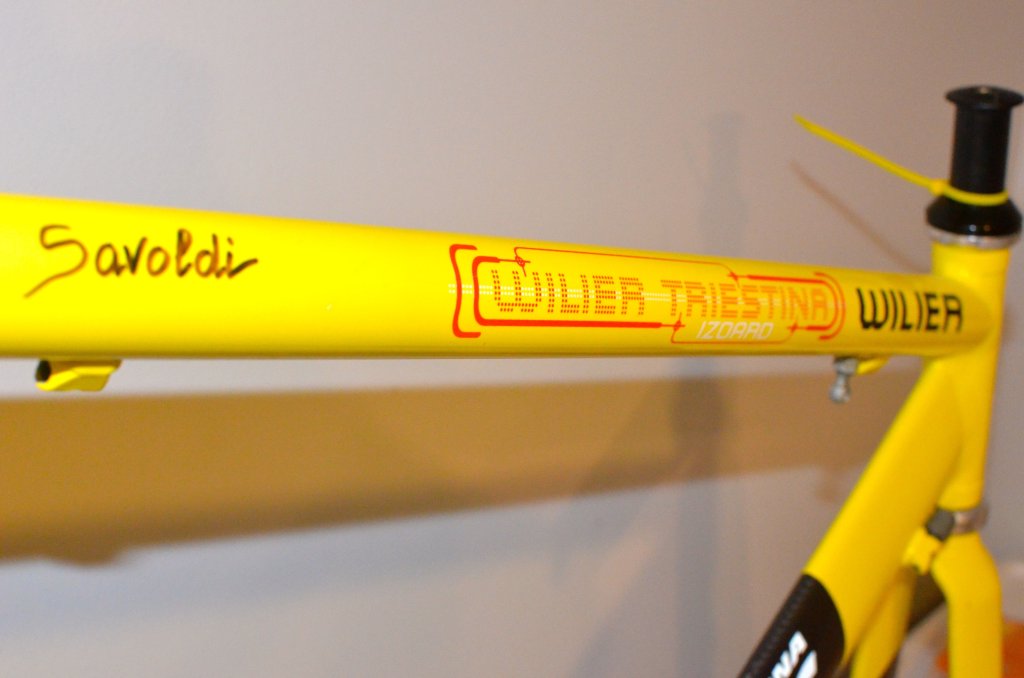 Not a lot of documentation on these frames. It's labeled as an Izoard, but it's not - and doesn't really match up with anything I've seen in catalogs. Custom? Likely. Built by Wilier? Maybe. It's aluminum - Easton Aero if we're to believe the label. The carbon is a wrap on the tube - Wilier did this on the actual Izoard of the same timeframe. The claims were stiffer than, more dampened than mumble mumble mumble. I suspect it was a majority marketing and aesthetics.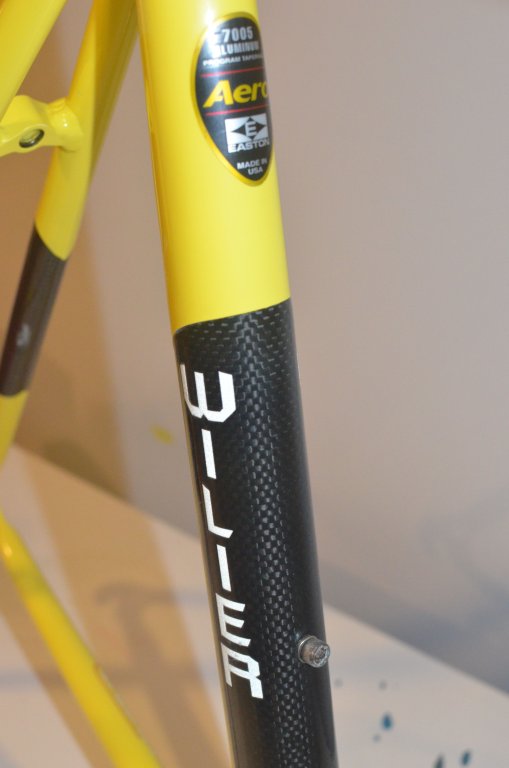 I suspect these frames were used the prior year by the Liquigas team - maybe even literally the same frames.
Savoldi, and if we're honest, the entire Mercatone team was largely anonymous in 2002 - they barely left a mark on the Giro, and didn't get a Tour de France invite. They'd limp on - sans Savoldi - for another year before Pantani died in 2004.