When people think of Syncro shifters, they tend to think of 2 versions. The original version, with the little lever on the side, and then Syncro 2, which I detailed in an earlier blog post. That really doesn't show the big picture -- the introduction of 8 speed cassettes and Ergopower didn't herald the end of the downtube shifter.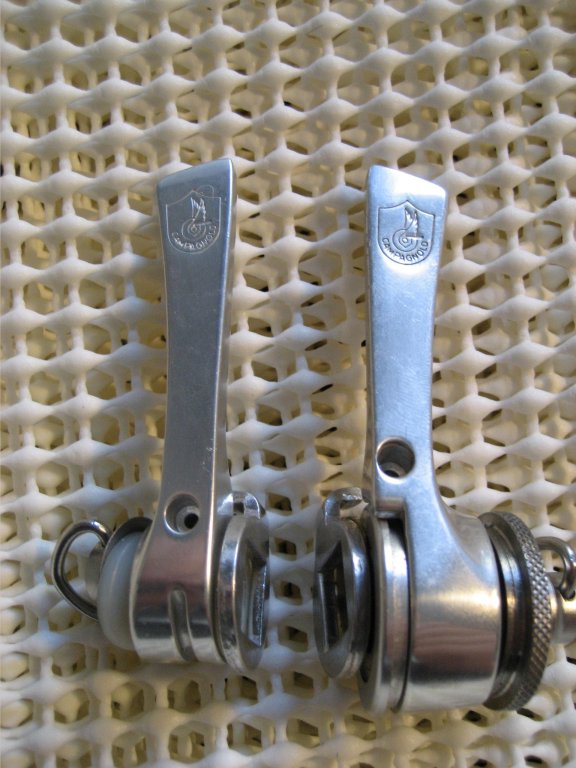 1991 saw the introduction of 8 speeds for us mortals. But in order to take up 8 speeds worth of shifting, without having to bend the lever past the downtube, some changes had to be made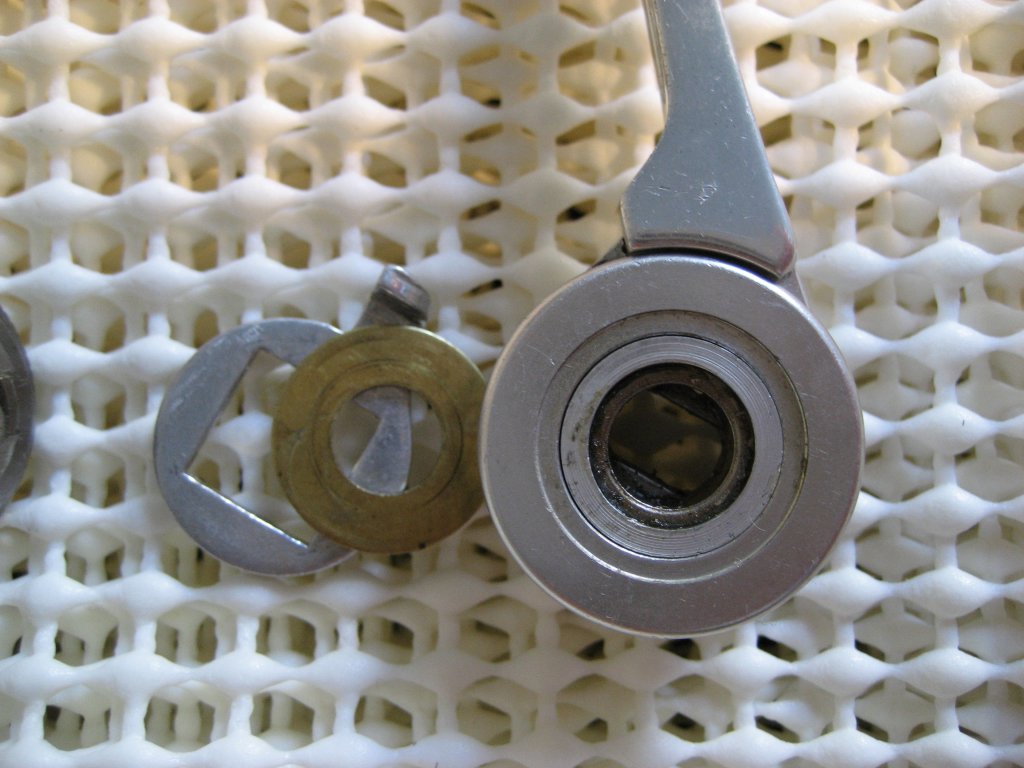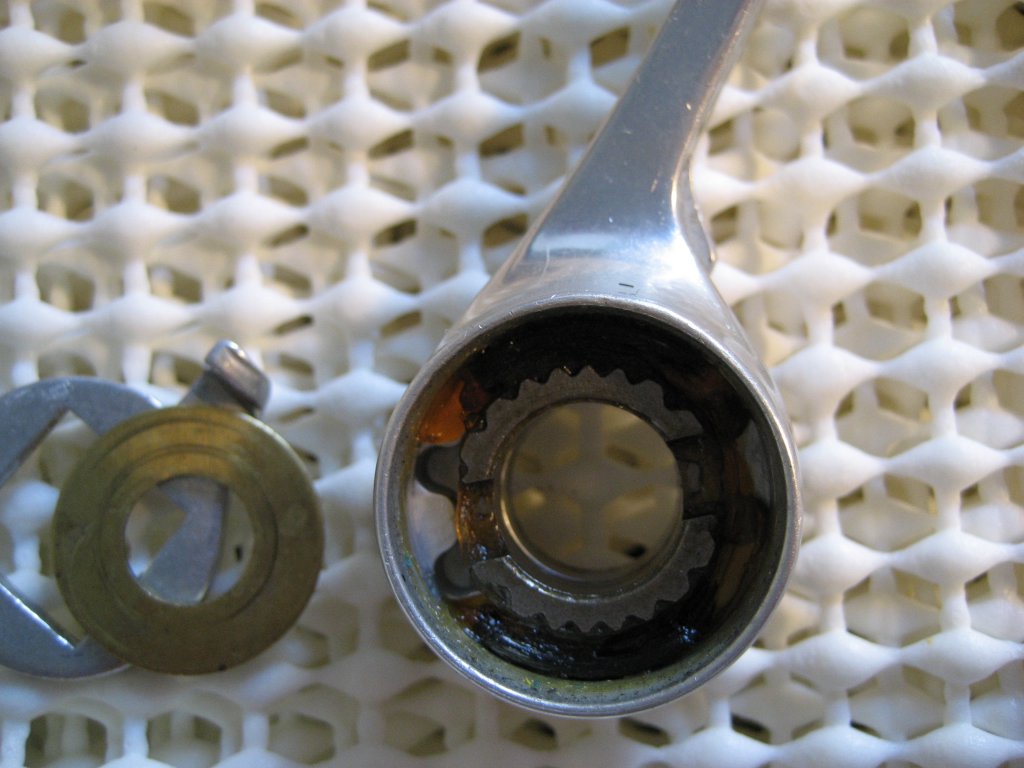 A larger takeup barrel was added. But that was basically the only change made to the 1991 version. Flat shifter lever, and the identical innards to the Syncro 2.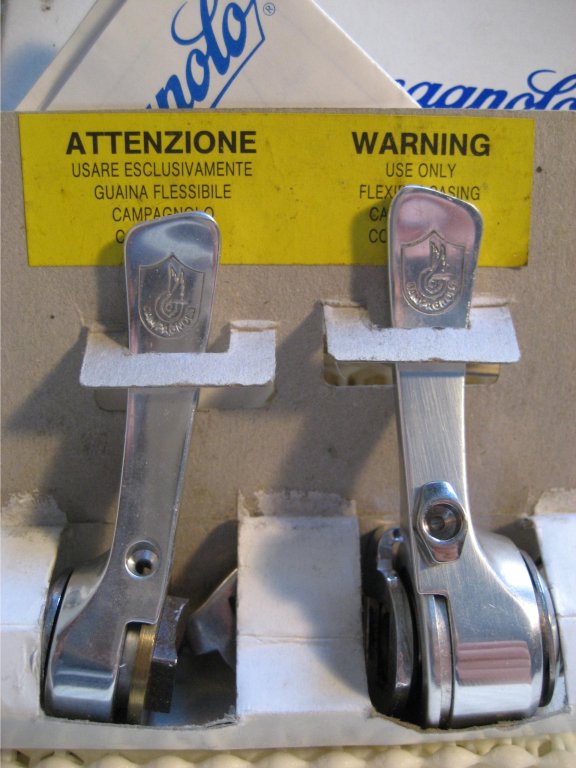 1992 saw some more obvious changes to the shifter. The ability to switch between friction and indexed was done away with -- no longer could you pull out a collar and rotate it to disengage the indexing cog. The lever itself was curved, for your comfort.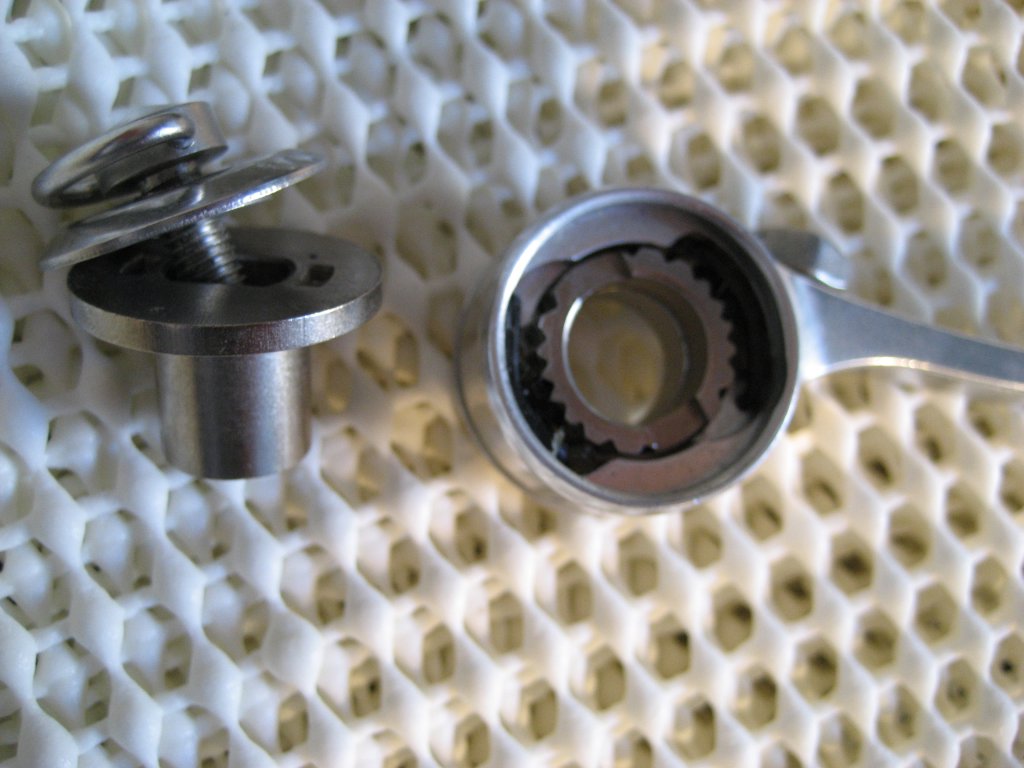 The innards were also mildly changed, but the 2-spring arrangement of Syncro 2 remained. A small adjuster was added to the rear shifter to allow the "possibility of adjustment while racing" -- which is probably Campy speak for "compensate for our mediocre design while riding."
The left/front lever was also redesigned...but its still a friction shifter. Nothing too exciting there. If you're reading this with the hope of seeing it, just place a comment indicating you'd like to see it, and I'll add some pictures.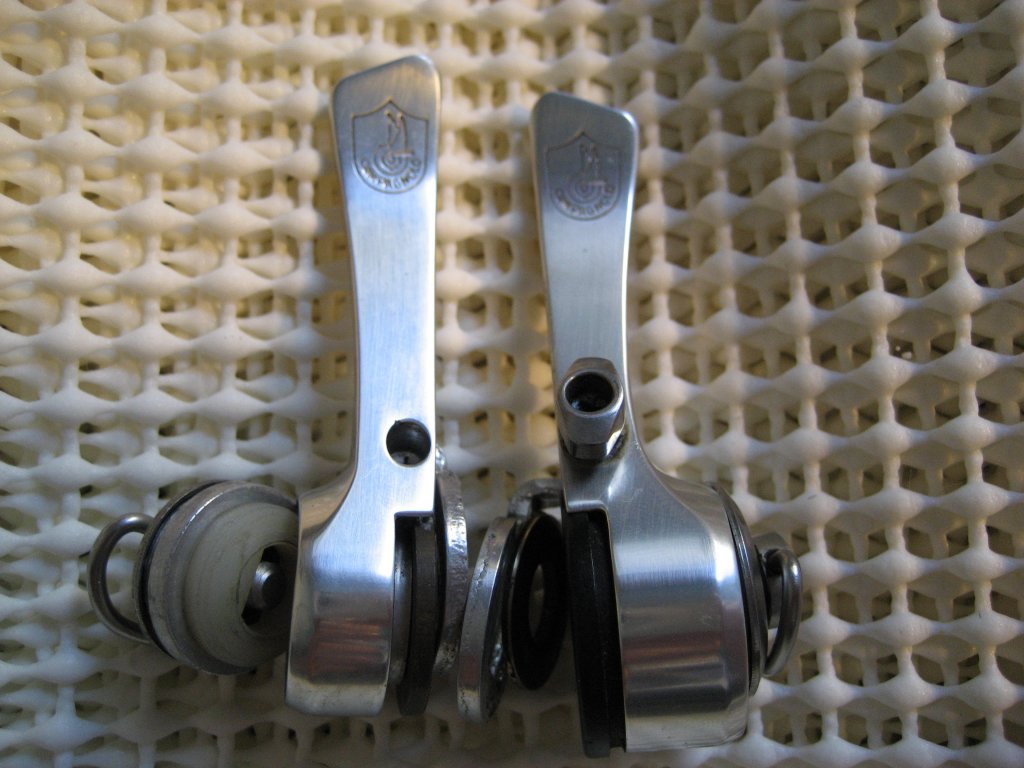 1995 saw the final redesign of the lever. Outside it looks fairly similar, but inside it saw a pretty significant change.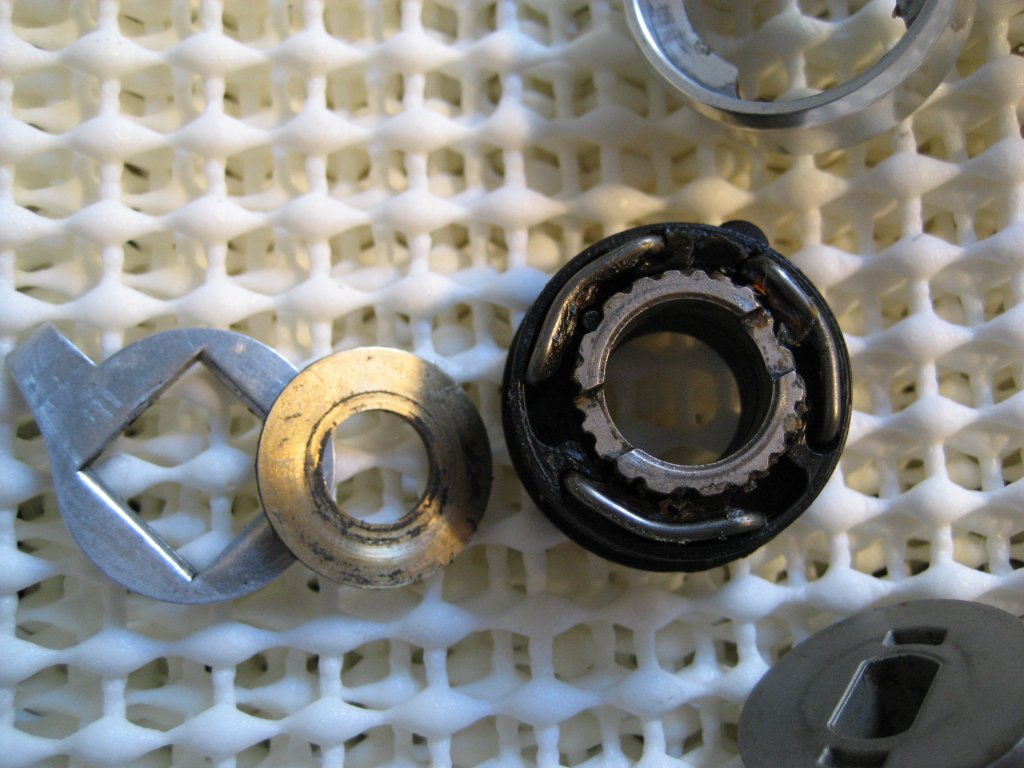 A insert contains all the shifting bits. A new 3-spring design was employed. The upside to this was better support around the collar, which gave improved precision to the whole mechanism.
This design still lives. Campagnolo discontinued downtube shifters altogether in 2001, but the same design is used for the 10 speed bar end shifters today. If you wanted 10 speed indexed shifters, you'd just need a set of stops, and a set of the bar end shifters, or a set of the 95+ shifters, and a 10 speed indexing collar.