Wow, today is going to be a 3 post day. I figure, before my little challenge can begin, I need to put out the last of the team frames I know about up. Without further ado...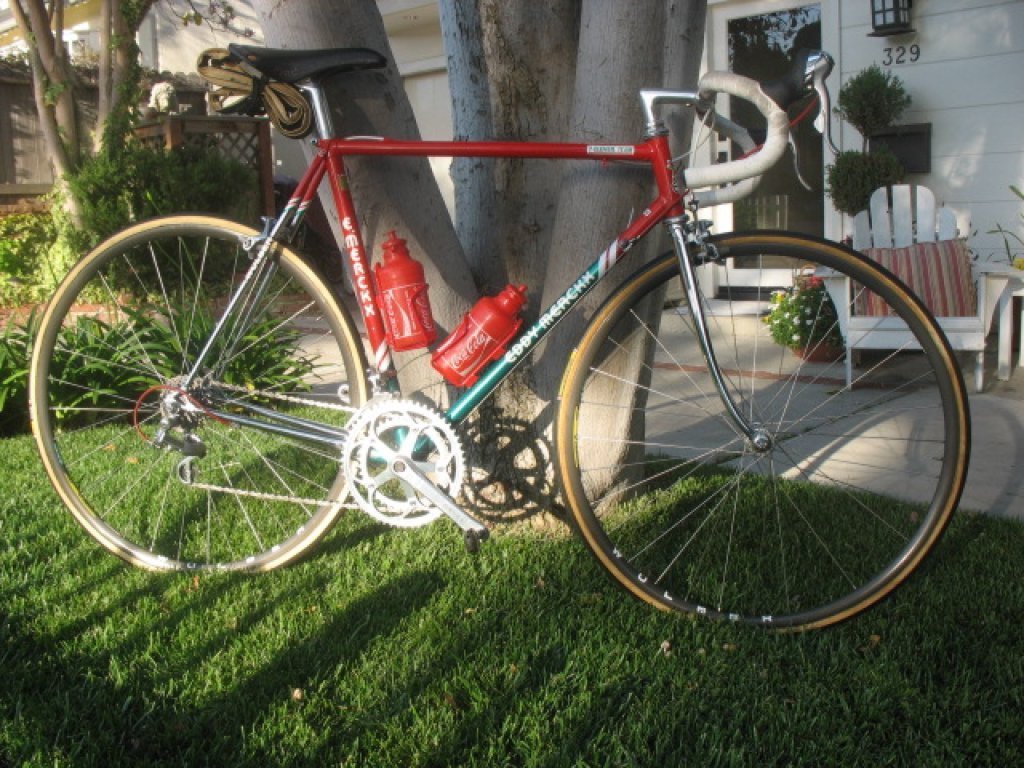 The United States' first team to make it in the pro peloton ranks, 7-Eleven! After years of having their downtubes sullied with Huffy and Murray decals, they switched in 1989 to Eddy Merckx frames for their final two seasons.
In 1990, 7-Eleven folded and was reborn as...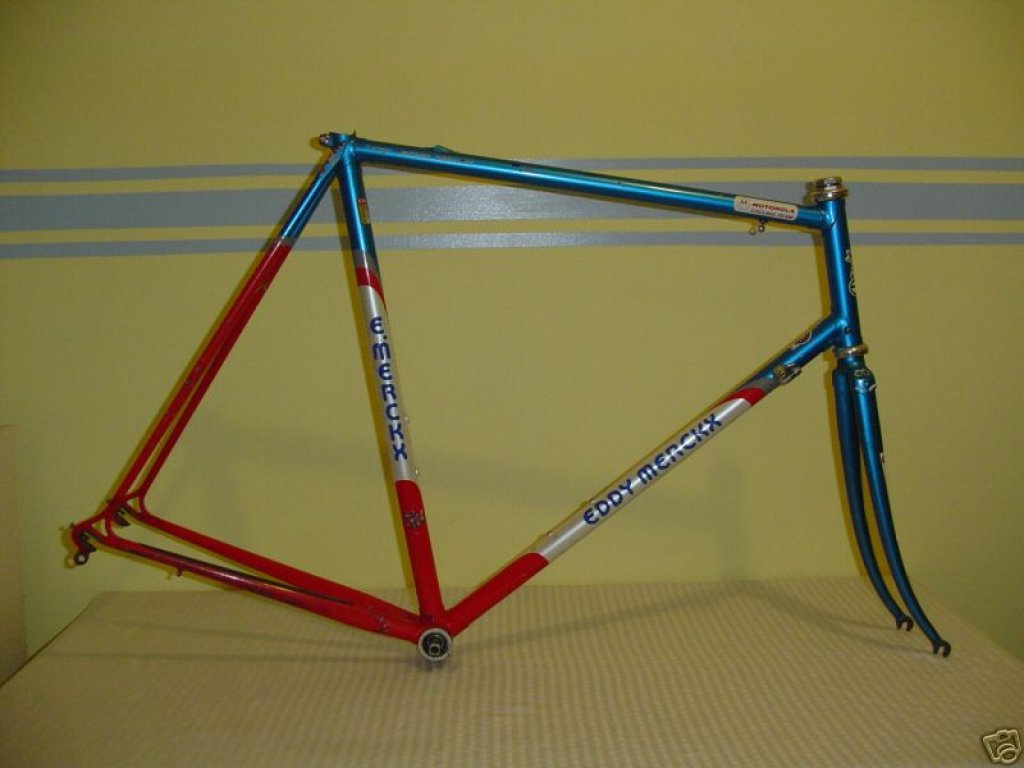 Motorola. The above is Michael Dernies' team issue Motorola Merckx, in Columbus TSX. Motorola is best known by many as the team Lance Armstrong rode for when he won the worlds in 1993. Here's a picture of
Michael Dernies
on his Motorola Merckx. Maybe its the same one (or maybe not).
OK, we're on a roll. Here are some of the Merckx riding teams in the last years of steel: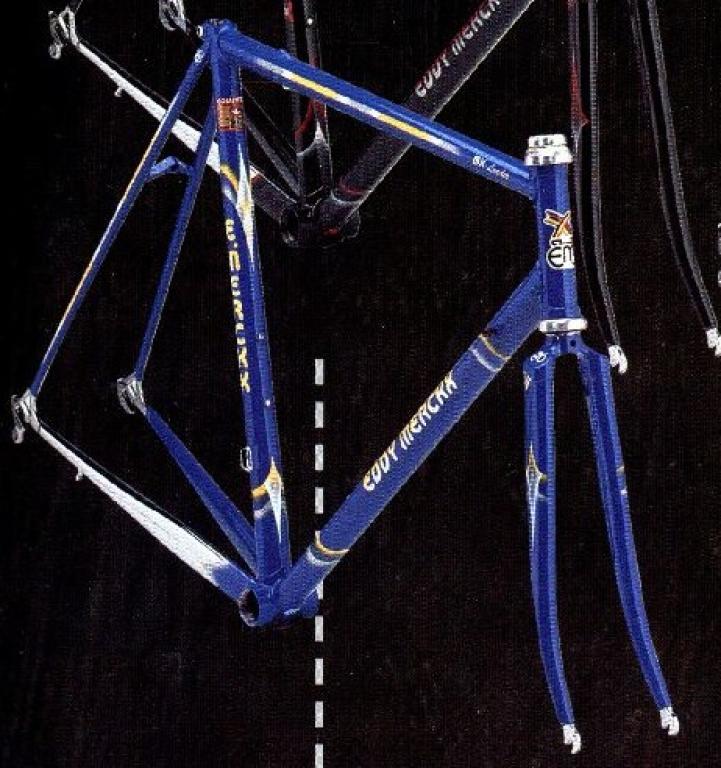 In 1996, Gan rode blue MX Leaders and Arcabaleno's, as you can see in
this picture
. In 1997, they switched to
white
frames, that look like steel -- . If they were riding steel in 1998, I'd be pretty surprised.
And contrary to what I thought, they were riding white Arcabaleno's as late as 1998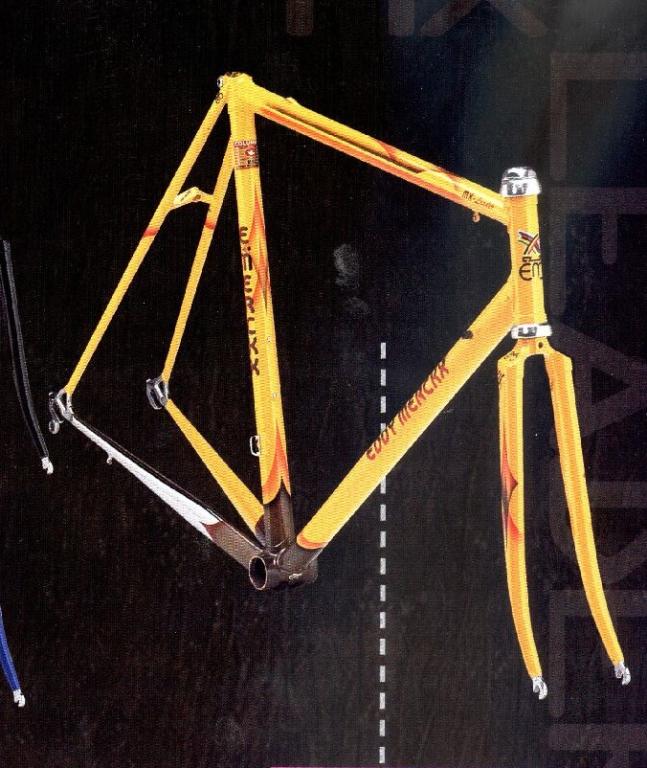 Vlaanderen 2002 rode yellow MX Leaders, as seen
here
,
here
, and
here
.
Finally, it looks like
S.E.F.B. Spaarbank
rode the same colors as Domex/Weinmann in 1989.
So thats all of the Merckx team frames I've found. There are a few I know I'm missing, including IPSO/Euroclean, Hueso, Westwood...I know someone out there knows a couple of those. With my next post, hopefully I'll motivate some of you to lend me a hand.