First up, we have the La William team from 1989. They rode a yellow and blue frame, with a lighter blue point. I've never seen one. I have no idea if the scheme was ever available to the public. Anyone have one?

Domex/Weinmann, and later just Weinmann, were responsible for 2 separate team liveries.

The Domex/Weinmann team frame was a pretty attractive one, in white and blue, with orange accents. While the team photo, in black and white, is entirely useless, a picture here shows it off nicely. Strangely, however, my serial number database doesn't have any examples. I'm almost positive, however, that I've seen them. Do you have one? How is it you haven't sent me pictures and your serial yet?!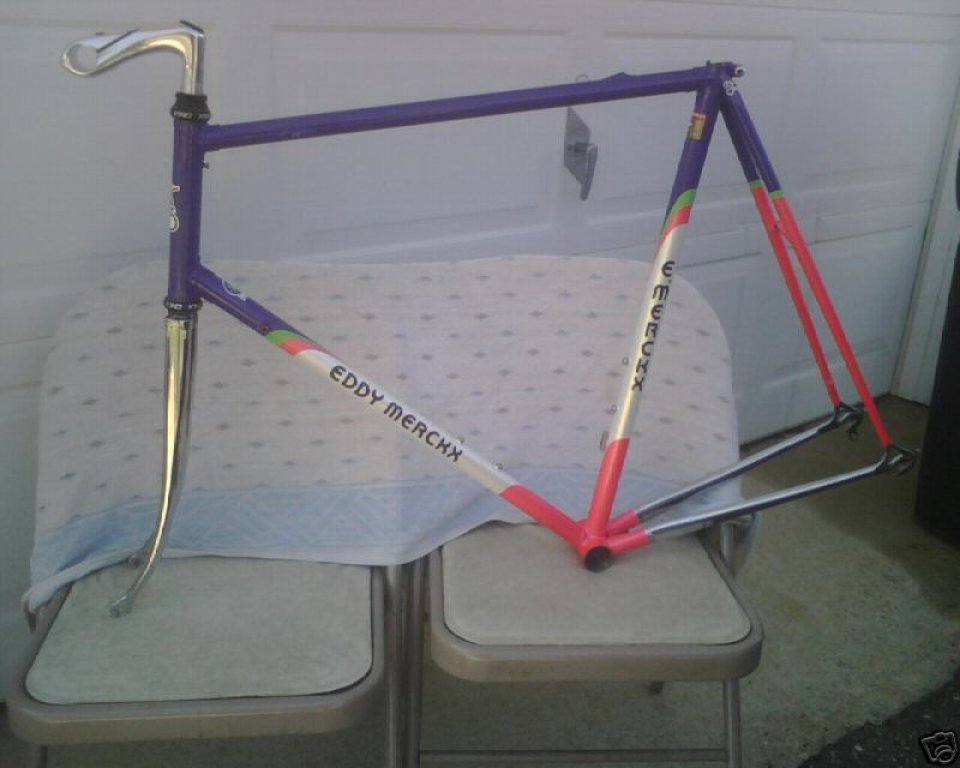 In 1990 and 1991, Domex and Weinmann split up. The Weinmann team continued on Merckxs, in a new color scheme, as seen above. To go with the
worlds ugliest jersey
, they settled on a color scheme that, strangely, works. Course, I'm the guy with the purple and orange blog color scheme, so take that opinion with a grain of salt. For those of you who don't believe anyone would match hot pink with neon yellow and purple, here's just one sample of a
team member
in a publicity shot. They all look equally confused at how a color blind person managed to design their color scheme.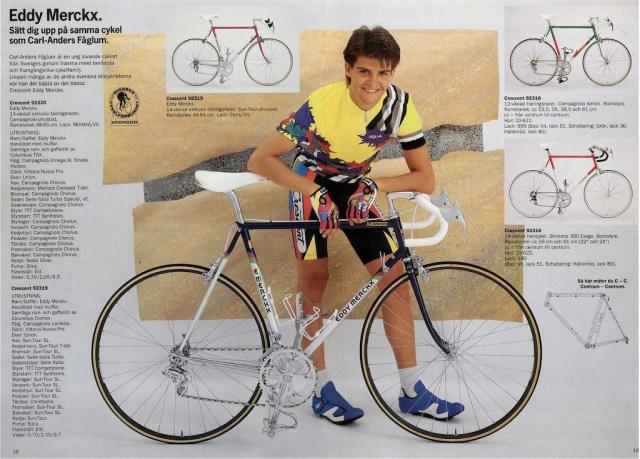 I finally found evidence of what I've suspected -- that the Weinmann color scheme in 1990 is a little different. You can see it above from a Crescent catalog. It lacks the pink rear triangle and bottom bracket areas, and reverses the green and pink in the points -- as seen here.

You may be noticing, I'm a big fan of
de weilersite
, aka
cyclingwebsite.net
for those of you who, like me, don't speak dutch, as well as
hour.be
. I don't speak flemish either, but the list of teams can be found
here
, and riders
here
.
Next up, we'll shift to some of the pretty well known teams: Lotto, Kelme and Panasonic.