As previously discussed, the Mavic 451 brake was one of many brakes that was a rebranded Dia Compe BRS500. Some consider them the pinnacle of single pivot design, combining excellent stopping power, precise modulation, and the clean lines that come with its hidden spring.

Those of us who've used them know they can be a serious pain in the butt to adjust. It's a little easier when you have three hands and the proper instructions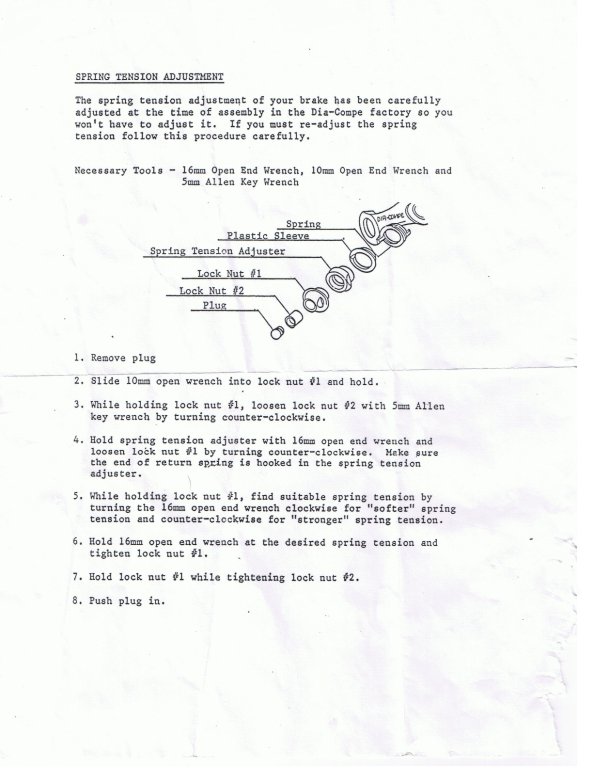 Here's a parts explosion, just in case you accidentally disassembled your brakes when you tried to adjust them.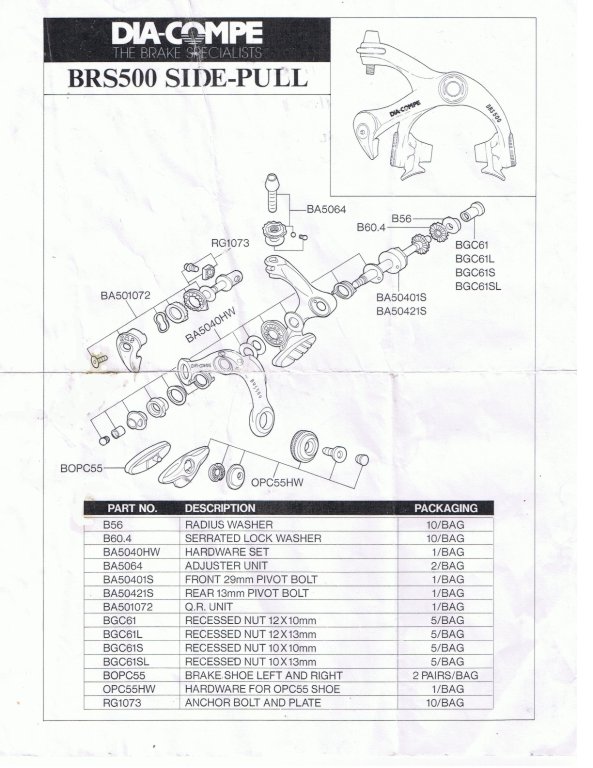 If you've emailed to me asking how they hell to make your Mavic 451's work, I apologize for my rambling responses. Hopefully these instructions will make things a little easier. Enjoy!