We Mavic fans often tout rebuildability as a major win over other options. Want to convert that clamp on front derailleur to a braze on? Just pop the circlips, press out the body, and pop a braze-on body on! Simple! Convert a rear derailleur from a short cage 840 to a medium cage 841? Pop a circlip, drive out a pin, replace the cage and there ya go!

Right. Maybe its simple once you've done it, or seen pictures of it being done. I recently picked up a set of 841 cages, and set about replacing the cages of an 840 with them. Here are pictures I took along the way.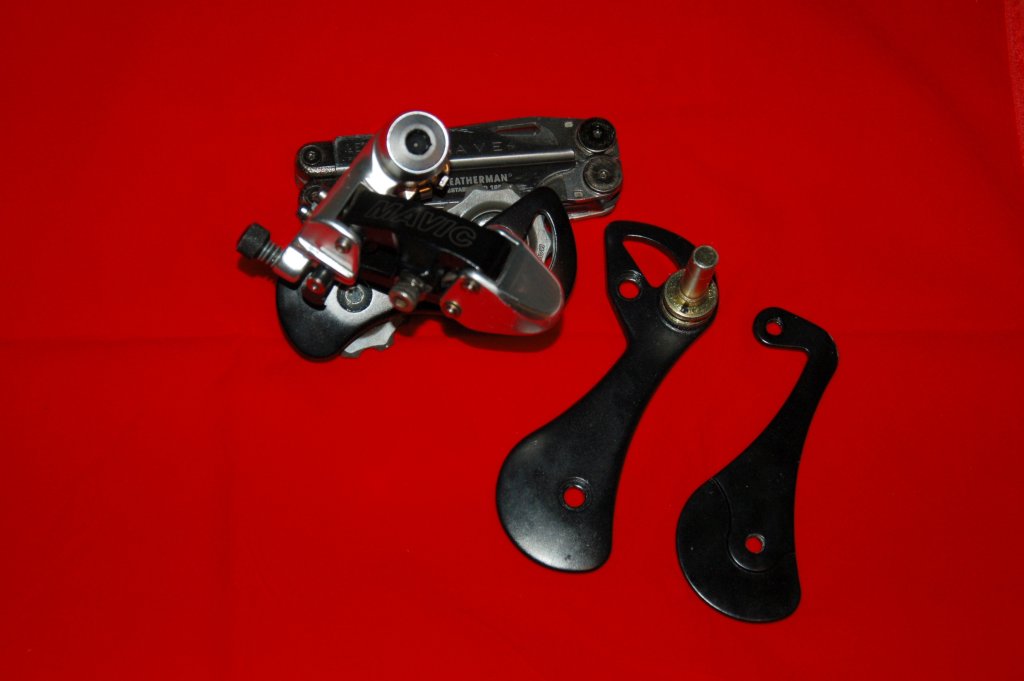 On the left, we have a standard 840 short cage derailleur. On the right, the plates that make up the medium cage for the 841 derailleur. The only difference between the two are the cages.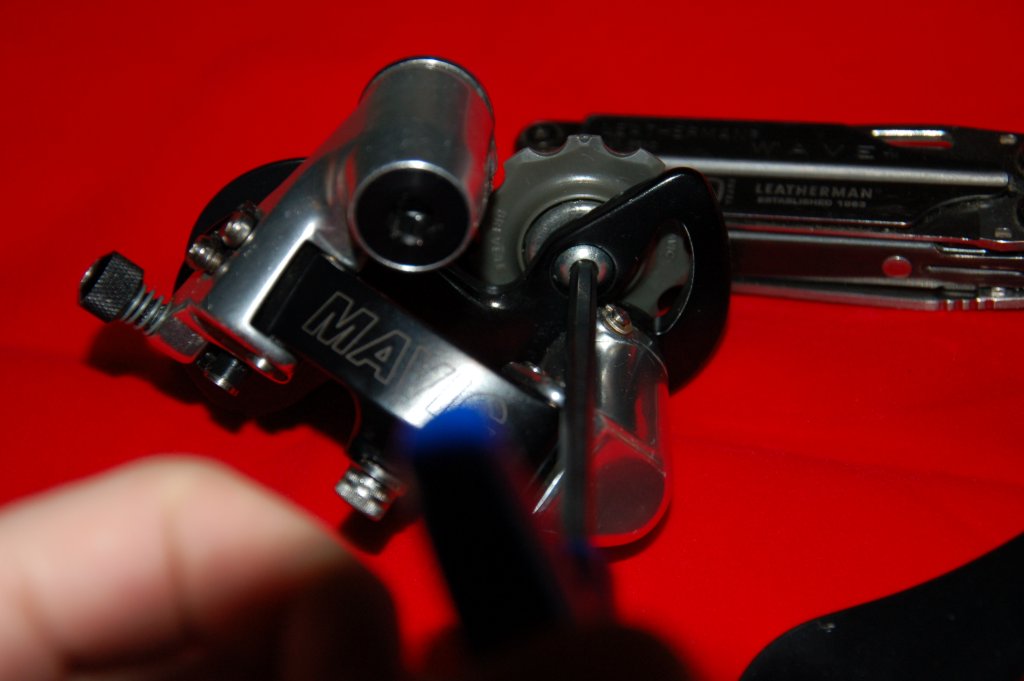 Step one - remove the bolts holding on the pulleys and the back portion of the cage.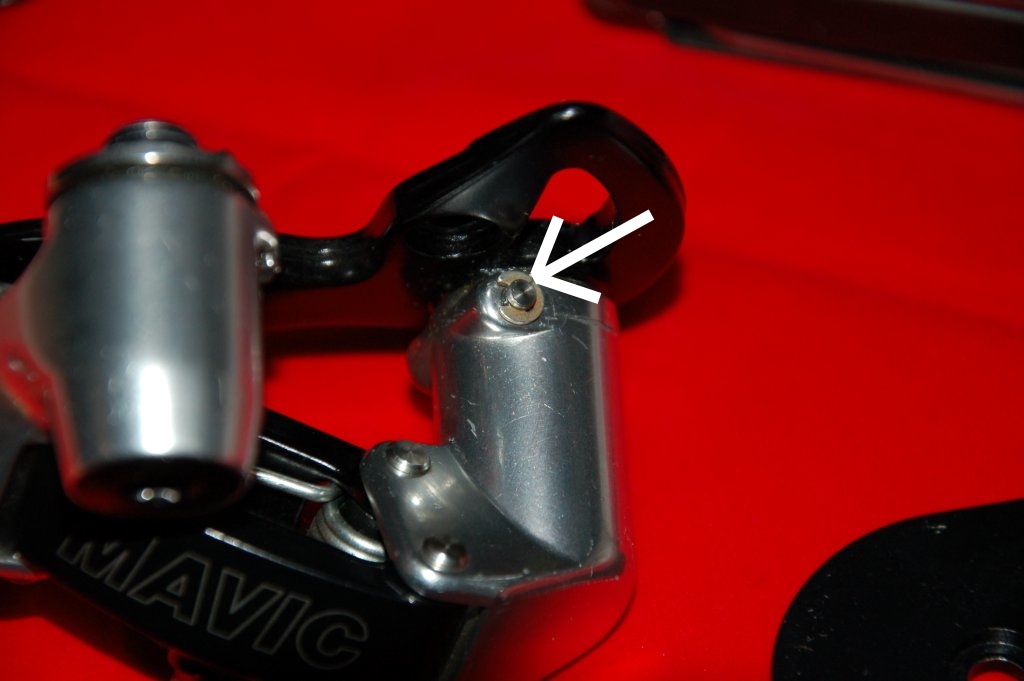 Step 2 - remove the circlip pointed to in the picture above. It'll pop off easily with a set of needle nose pliers.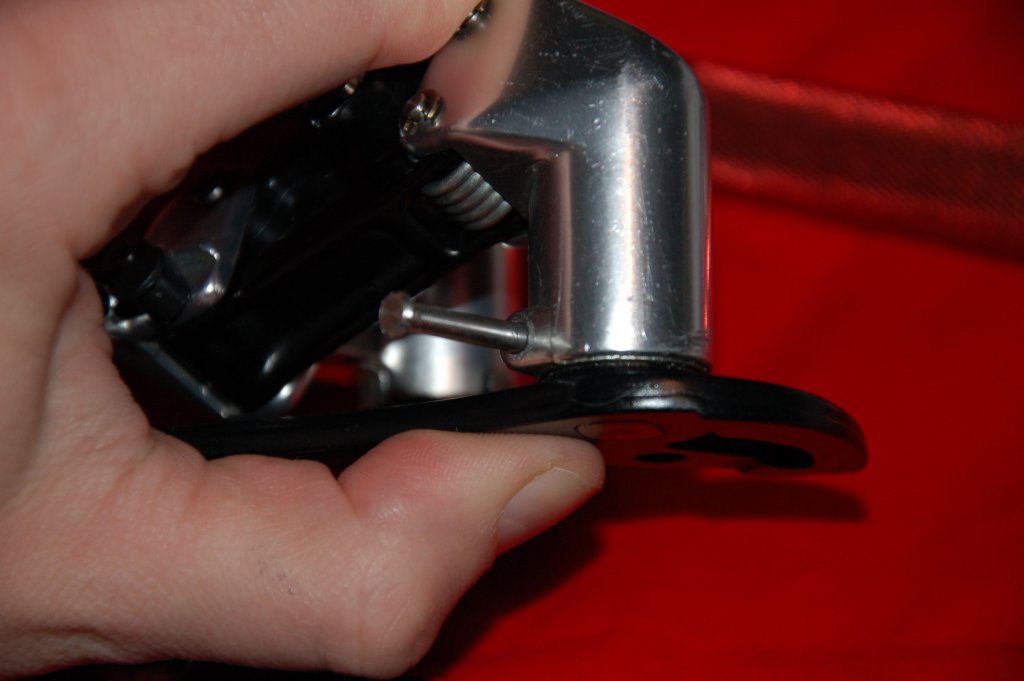 Step 3 - drive the pin out. I use the handle of a screw driver to push it out. Try twisting the cage - at the stop position, the spring's 90 degree bend is in contact with the pin, and will make it hard to remove. Once you pivot the cage, it should be easy to push the pin out.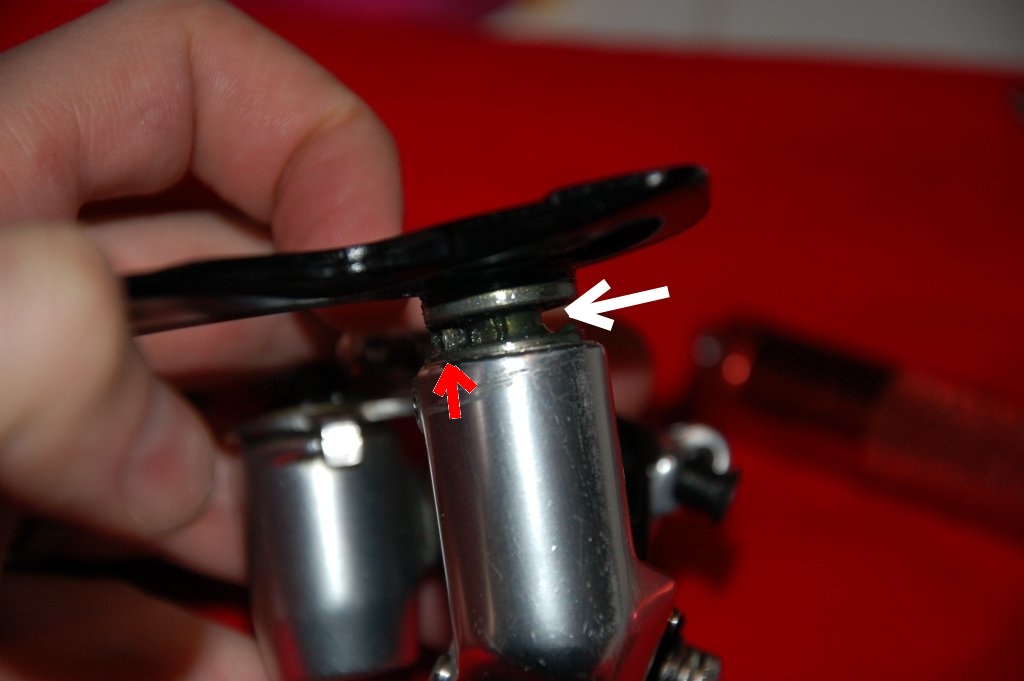 The hinge pin slides in the groove pointed to by the white arrow. It butts up against the tension spring pointed to by the red arrow. This keeps the cage from unspinning and losing tension, without any additional limit pin.
Replace the cage, lining up the spring. Press it inward, rotate it in place, and press the hinge pin back in. Replace the circlip, and you're done.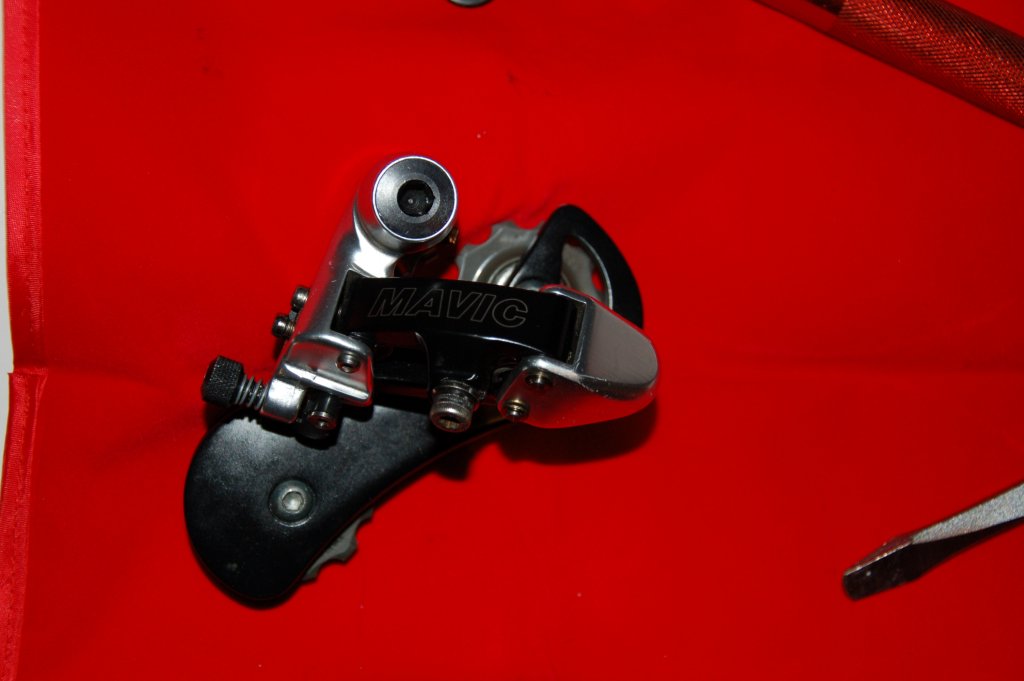 Now, what used to be an 840 short cage derailleur is now an 841 medium cage derailleur. Perfect to use with your
631 triple crank
and
870 front derailleur
. Total time elapsed, including pictures, was 13 minutes. Without documenting the process, it's easily a sub-10 minute procedure.