A few of you left comments of dropped me emails indicating you'd like to see the Ultegra 600 portions of the '93 Shimano catalog. So here ya go.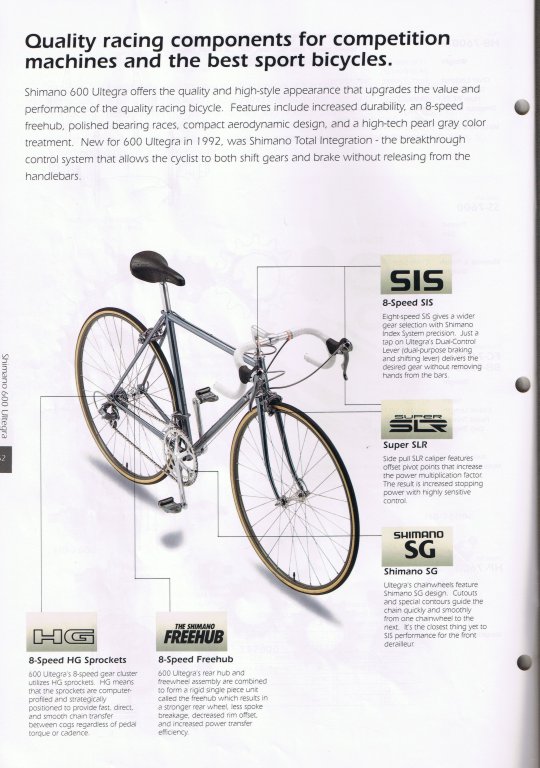 Parts on a bike...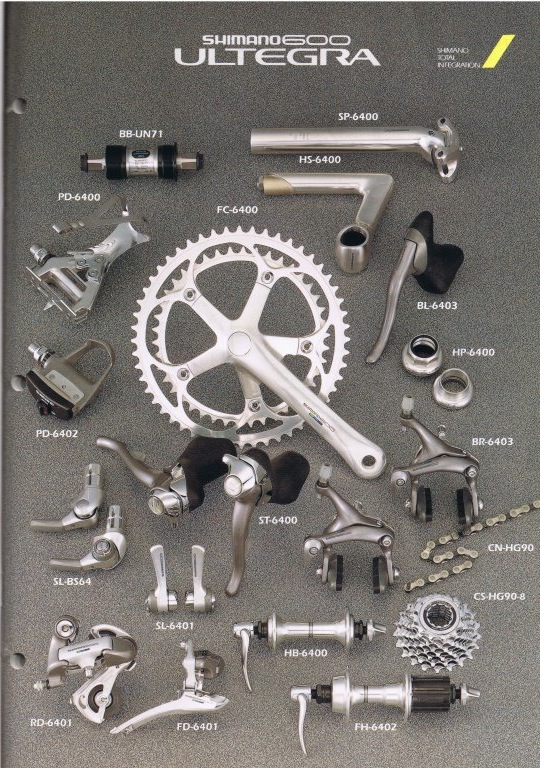 1993's complete 600 product line (except for the aero post...)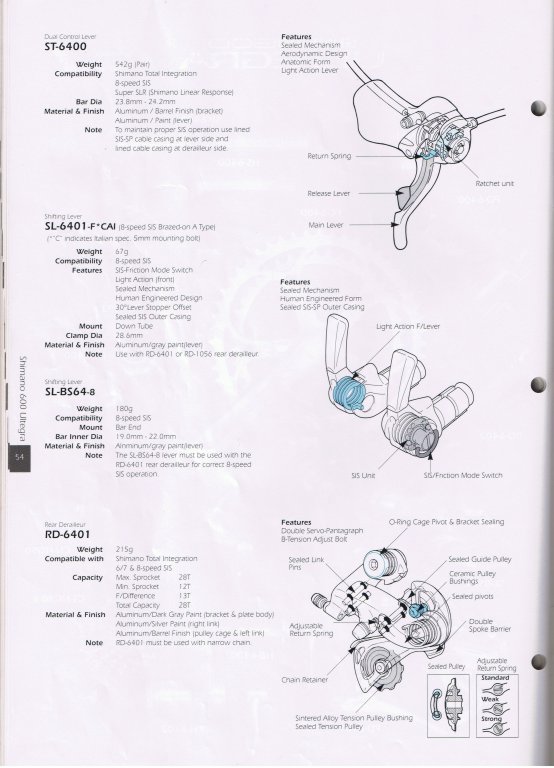 Brifters (ST-6400), shifters (SL-6401 and SL-BS64) and rear derailleur (RD-6401).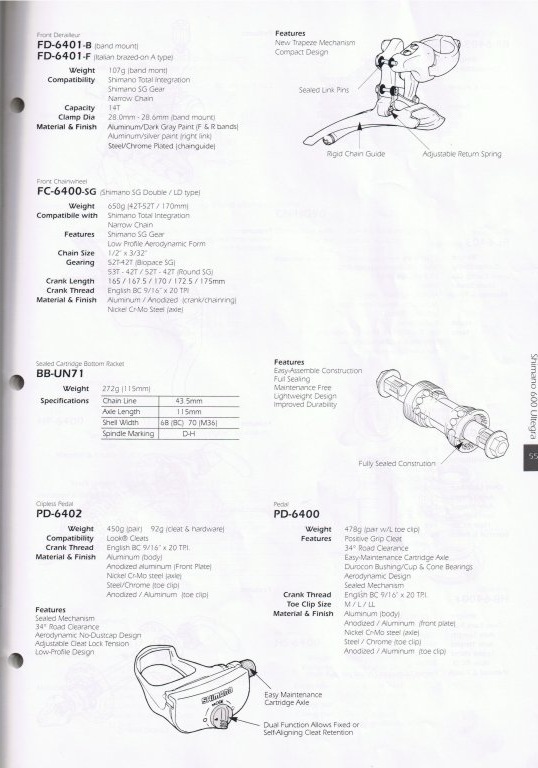 Front derailleurs (FD-6401), cranks (FC-6400), bottom bracket (BB-UN71), Look licensed (PD-6402) and aero clip pedals (PD-6400)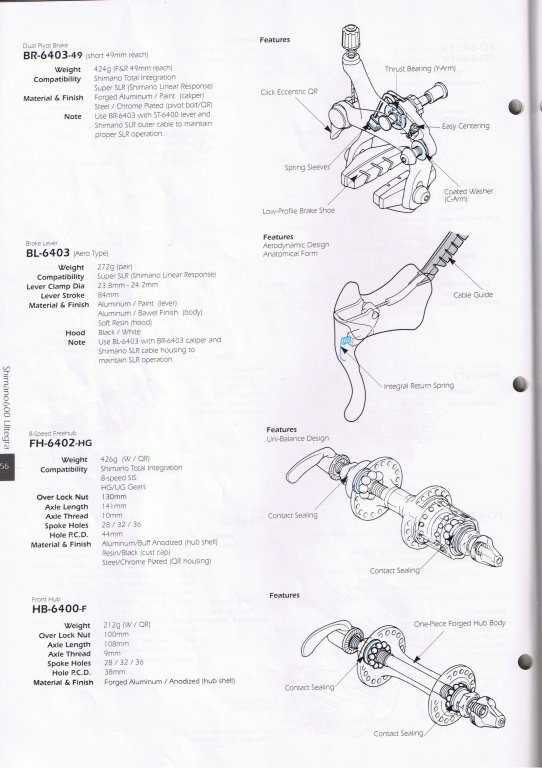 Brake calipers(BR-6403), levers (BL-6402), cassette hub (FH-6402) and front hub (HB-6400).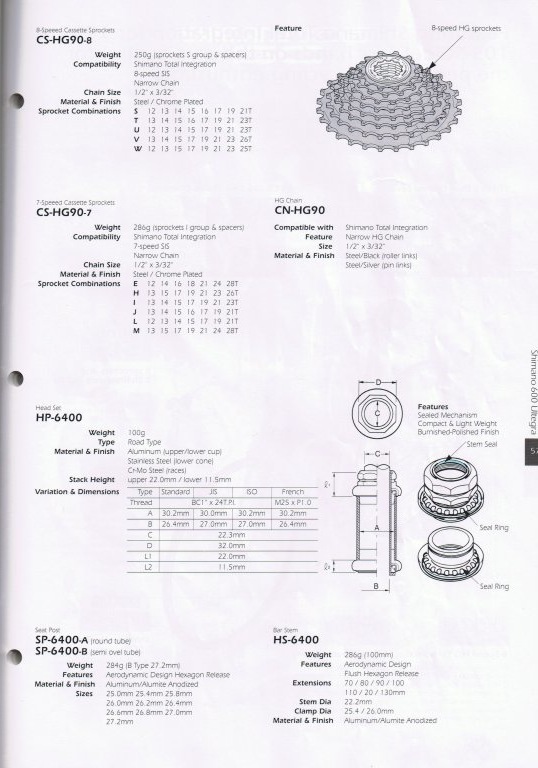 Cassette (CS-HG90), chain (CN-HG90), headset (HP-6400), seatposts (SP-6400) and stem (HS-6400).