The Bicycle Guide that provided last week's Mavic article also provided this gem: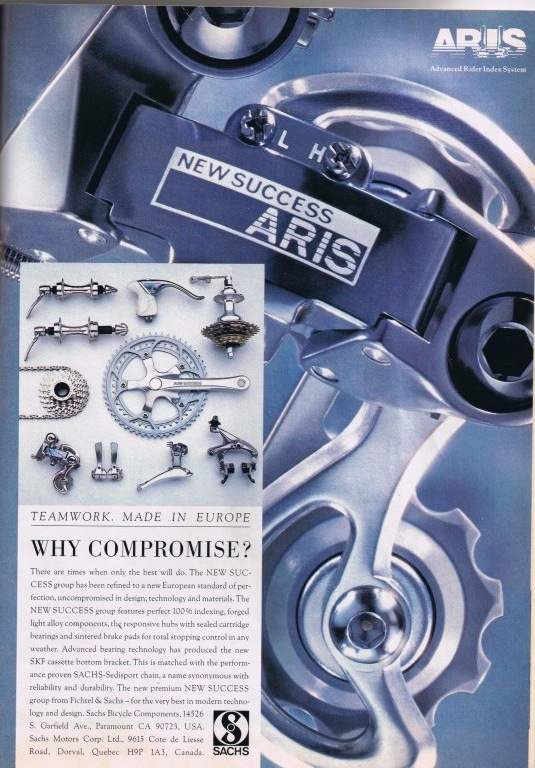 Sach's New Success group was built from parts they sourced from various other companies - Modolo did the brakes for this group, and Campagnolo would later produce cranks, derailleurs and a Sachs model of Ergopower for them. Sachs provided the hubs for the group. Nice looking stuff, and something a little different.

This advertisement for the group from 1990 has something a little odd in it. Spot it yet?




In the upper right hand corner of the group picture is this beauty. A 6 speed freewheel + internally geared hub? Definitely a 'WTF' moment.

Anyone know if these actually existed? If you have any info, let me know!