Hey! Long time no see! Thanks for stopping by - I've been pretty busy with life, and haven't had much time to dedicate to writing. Looks like things will be a little easier from here on out though. This is just the first post of a few I have planned - more DA 7400 stuff, some Mavic things, and as you might guess, some more Merckx stuff.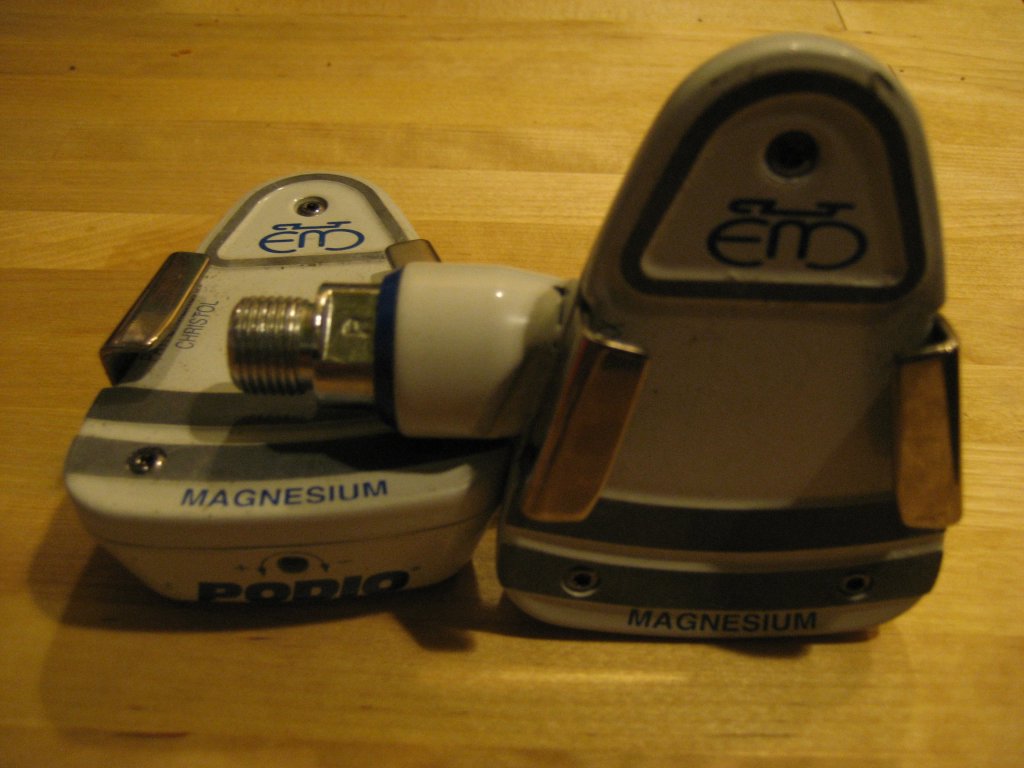 In the mid-1990's, Merckx started marketing its own clipless pedal system, called the Podio. I have no idea how they were marketed in Europe, but here in the US, I never heard about them.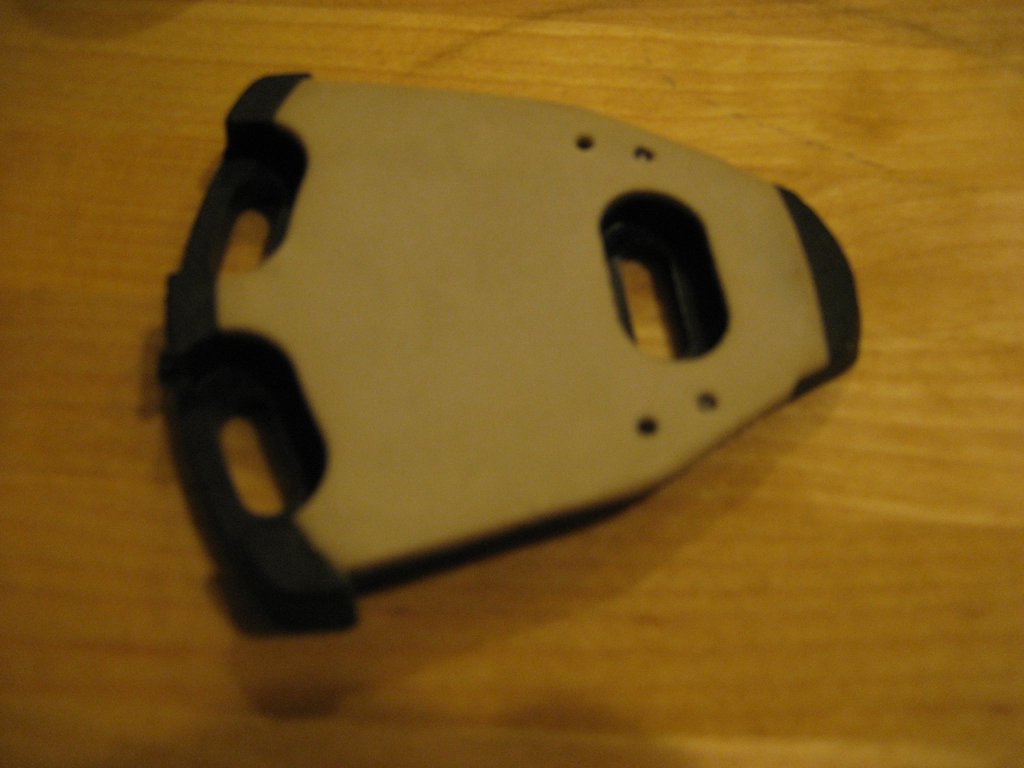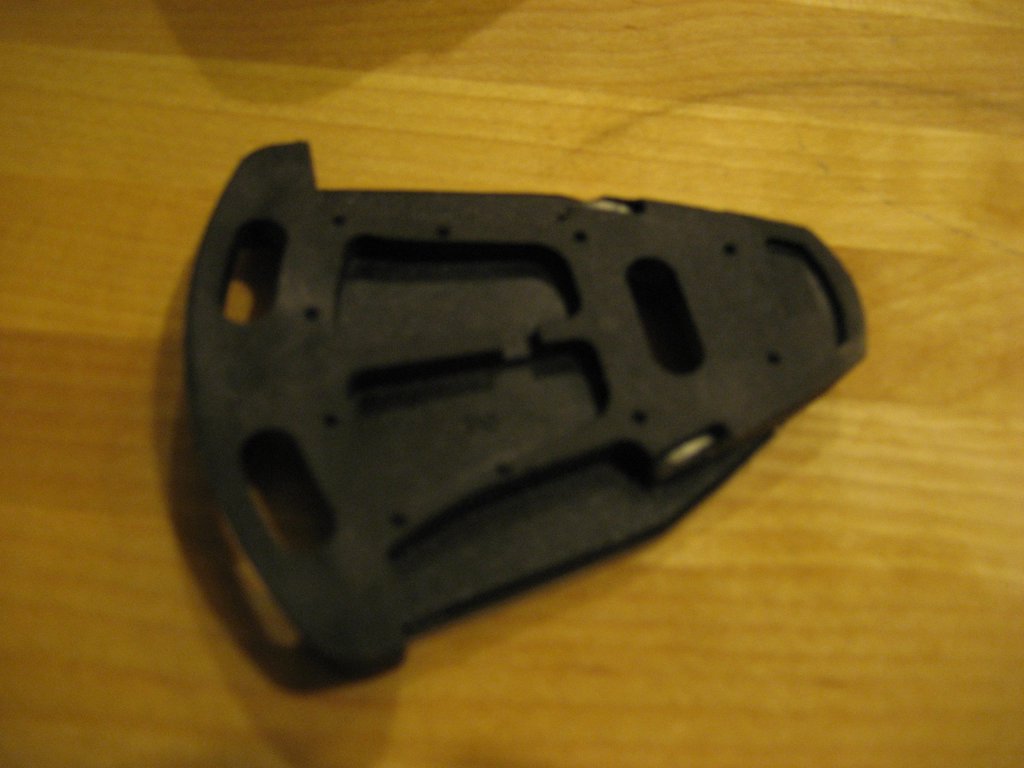 The cleats are fairly low profile, with what looks to be a non-standard bolt pattern. I don't know if third-party Podio shoes ever existed - the only ones I've seen are Podio branded. I think I heard somewhere they were made by Adidas, but I don't have a pair or have any way to prove/disprove that.
Sidi makes a Podio adapter plate. Not sure how easy it is to find, but I suspect it could be special ordered.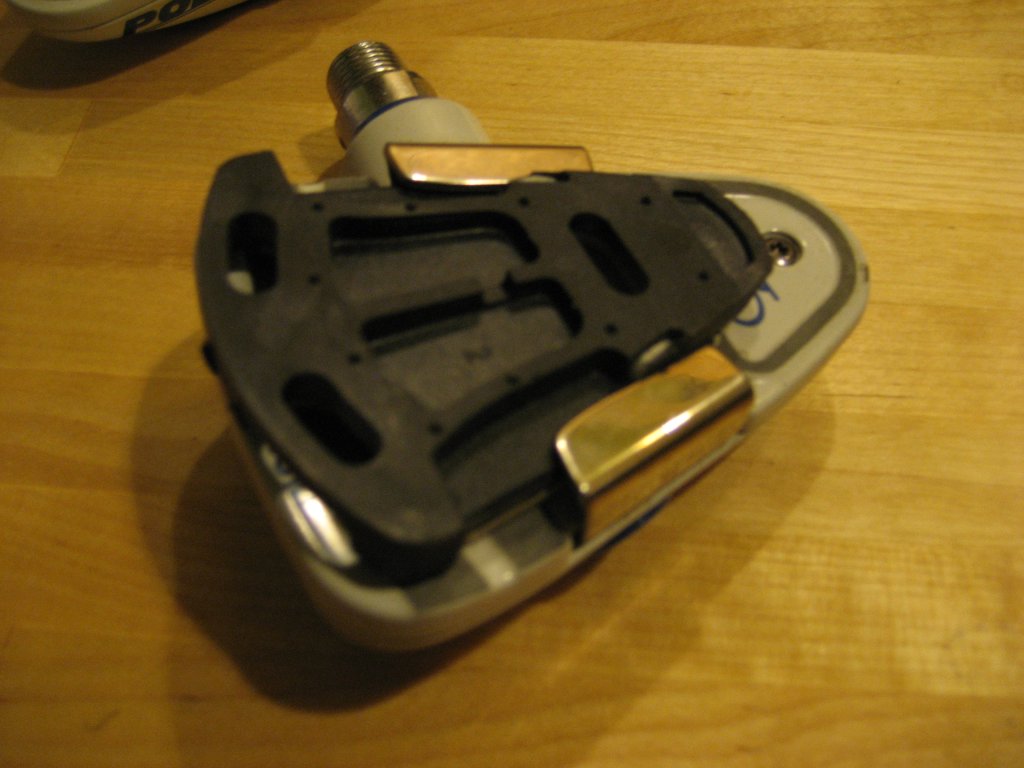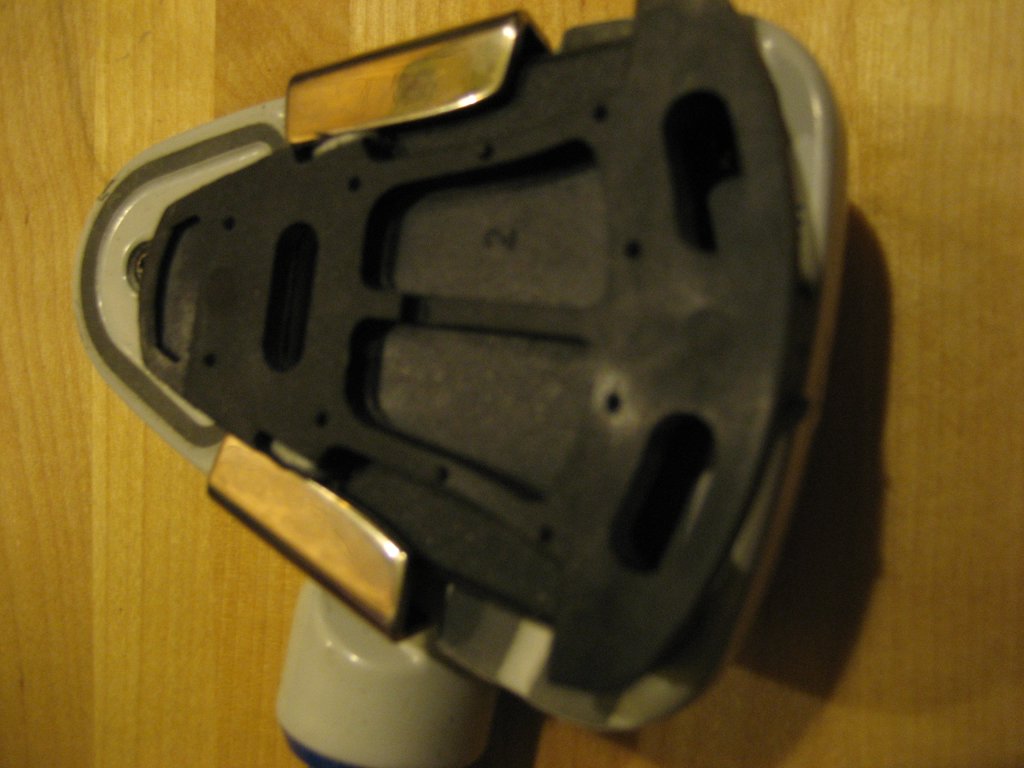 The cleats slide in from the back, and you twist to remove. Pretty normal. Tension is adjusted via a screw on the back. I assume they have no float.
Merckx still sells these. They're not distributed by Gita Bike in the US, as far as I can tell. I've never heard of any Merckx sponsored team riding them either. Matter of fact, the only person I've heard of riding these is
the man himself
.