Shimano was a fountain of innovation in the 80's and 90's. Reliable indexed shifting in the mid-80's. Dual pivot brakes and STI brake/shifter levers in the early 90's. While their competitors were either putting themselves out of business, or stubbornly clinging to their inferior hardware, Shimano was establishing itself as the #1 player in the components market.
This post will be the first of several focusing on the Shimano 1993 catalog. I'll be starting off with the Dura Ace component pages, followed by some of the cross-line technology sheets, and the tools and small hardware pages. The catalog covers their entire MTB and road range, so if you're interested in the Ultegra 600 or 105 lines, speak up!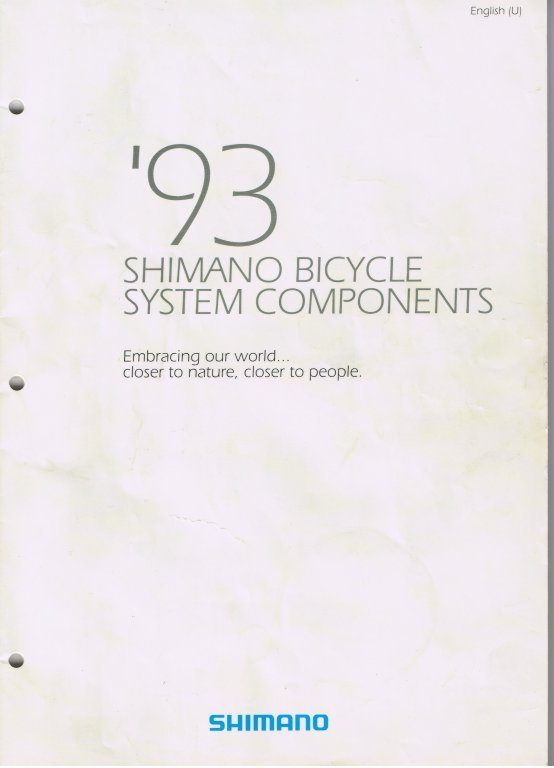 "Embracing our world...closer to nature, closer to people." Sorry Shimano, but thats a little creepy. On with the component pics!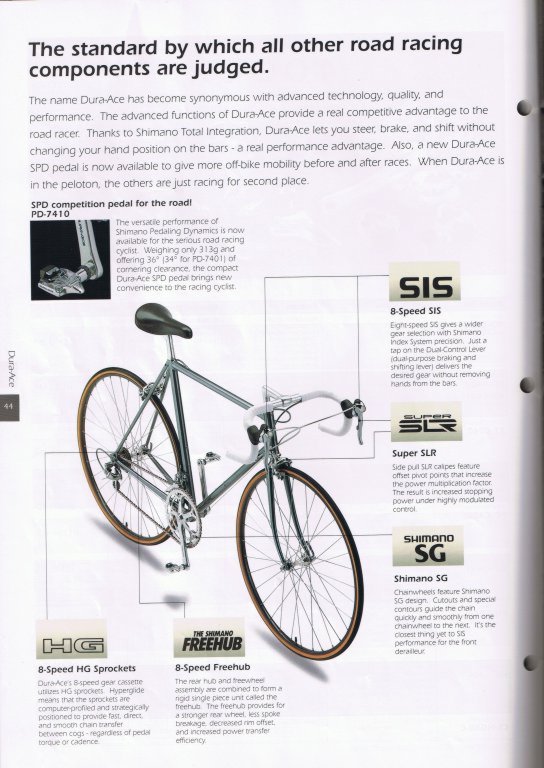 Road components on a bike.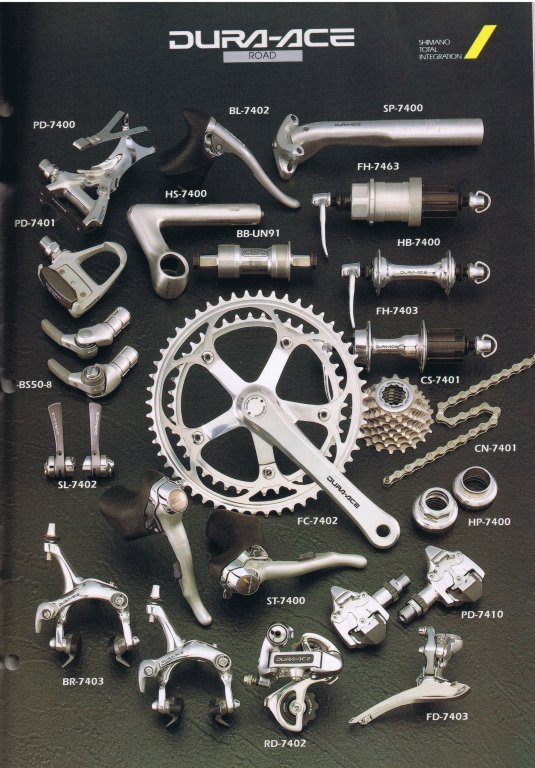 The Shimano Dura Ace road line. This represents the "correct" component combination for 1993 Dura Ace.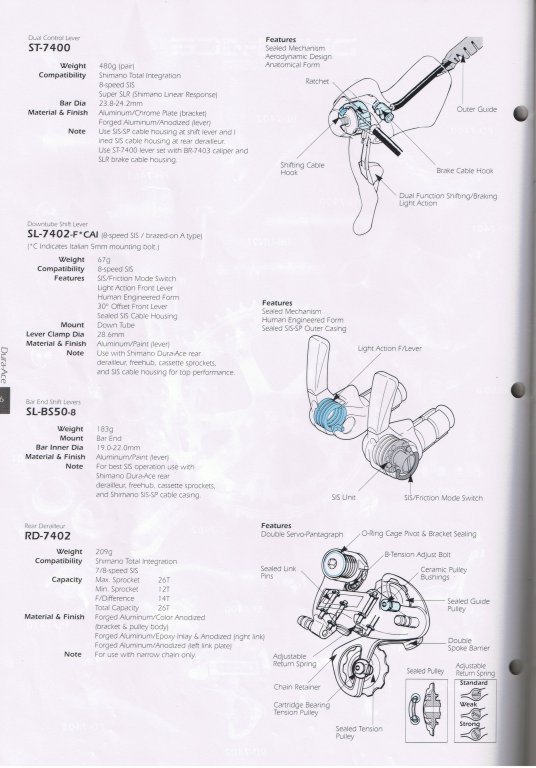 ST-7400 brifter. SL-7402 downtube shifters. SL-BS50 bar end shifters. RD-7402 rear derailleur.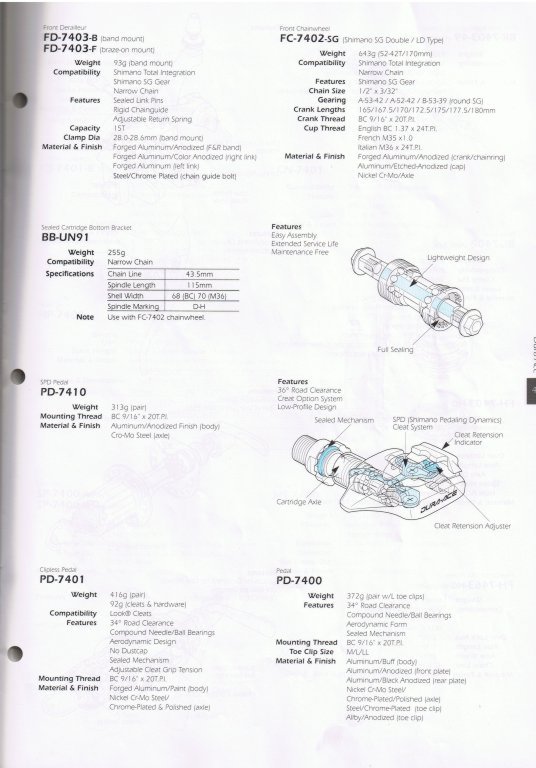 FD-7403 B and F clamp-on and braze-on derailleurs. FC-7402 SG crank. BB-UN91 bottom bracket. PD-7410 SPD pedal. PD-7401 Look pedal. PD-7400 traditional pedal.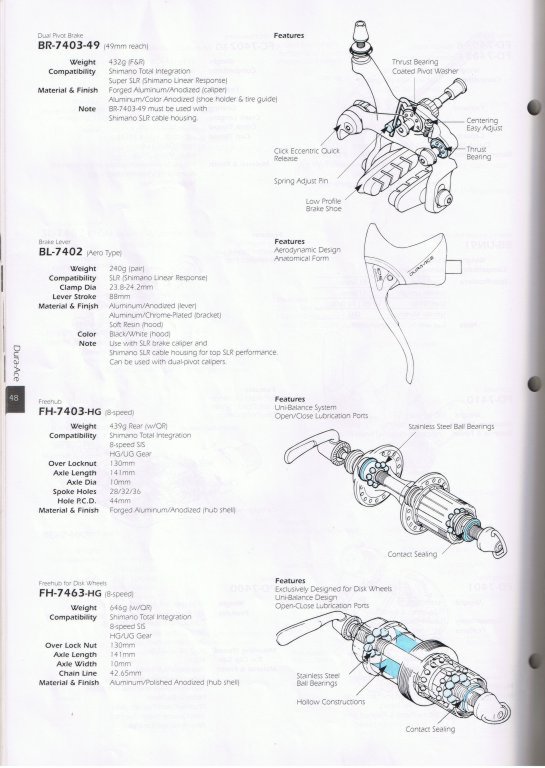 BR-7403 dual pivot brake, BL-7402 aero brake lever, FH-7403-R rear cassette hub, FH-7463 disc wheel hub.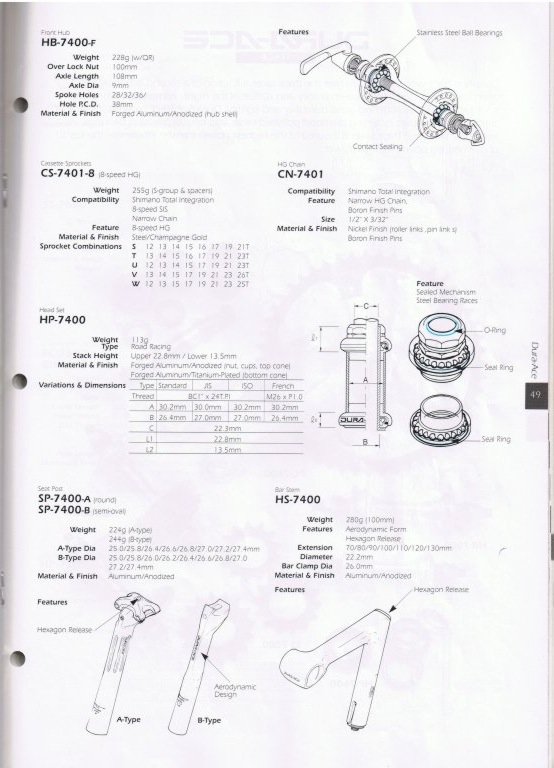 HB-7400-F front hub, CS-7401 8s cassette, CN-7401 chain, HP-7400 headset, SP-7400A (round) and SP-7400B (aero) seat posts, HS-7400 stem.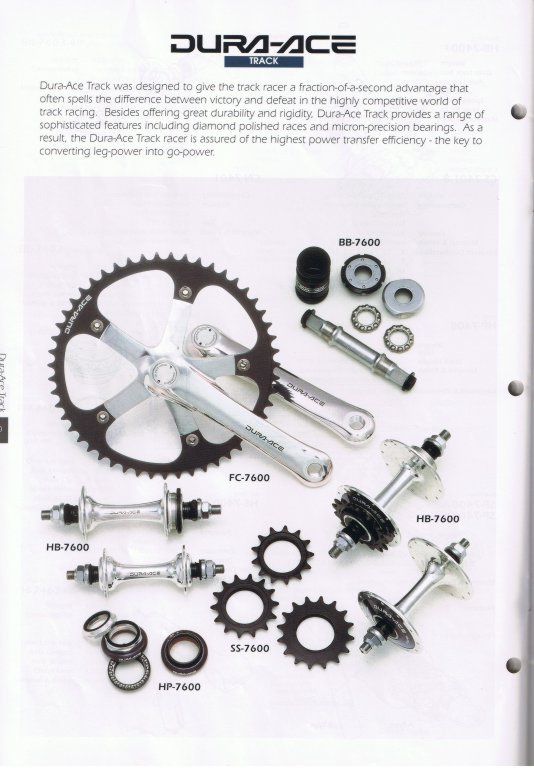 The Shimano Dura Ace track line, 1993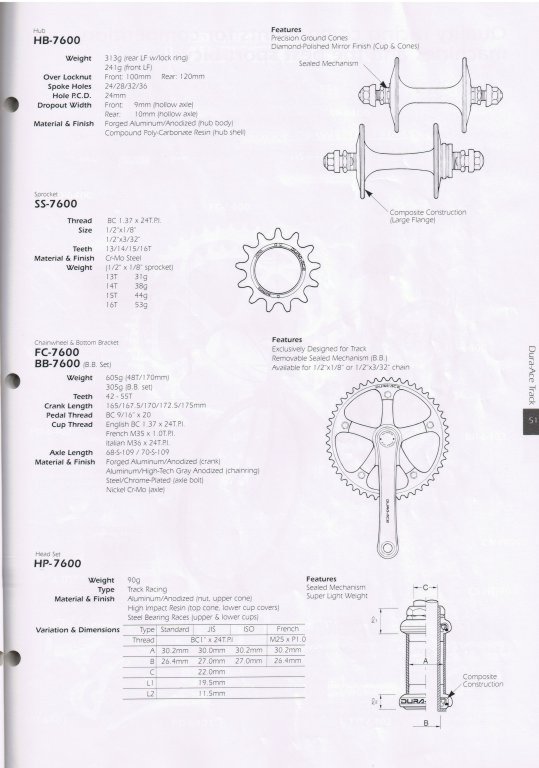 HB-7600 hubs. SS-7600 sprockets. FC-7600 cranks. BB-7600 bottom bracket. HP-7600 headset.