More 1993 Shimano catalog goodness. This is the 1 page on STI brifter technology, along with an overly confusing compatibility chart.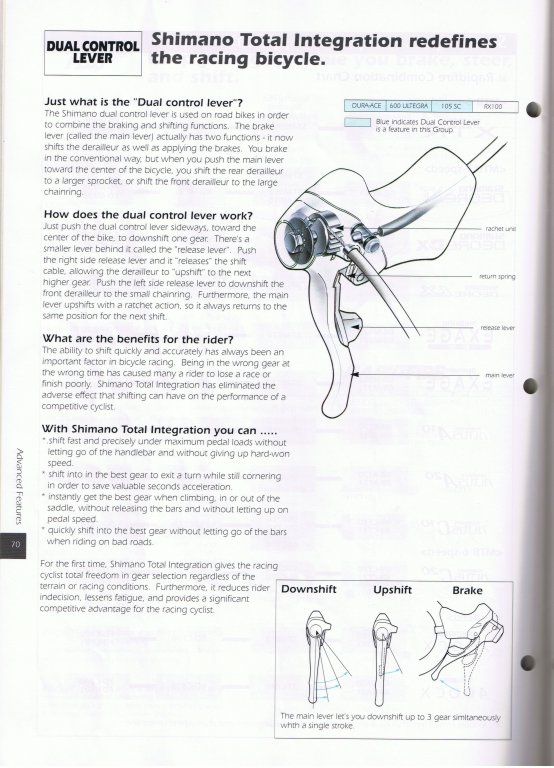 In entirely unrelated news, I have some of the items you may have seen on this blog
for sale up on eBay
. Sometimes we have to let go of (parts from) the past in order to move forward (on new acquisitions).