You may be shocked to learn that I have a pretty serious collection of magazines from the late 80's and early 90's. Its true. My name is Jeremy, and I'm a packrat.
The biggest problem with having a ton of magazines is knowing whats in them. There aren't really any online sources that'll tell you what's in the July 1991 issue of Winning, for instance. So to that end, I'm going to read a magazine a day (or at least, try to) on my travel to and from work, take a picture of the cover, and then post a quicky synopsis here. Then I'll know where to look to find pictures of a 17 year old George Hincapie if I ever need them, and you'll know what issue to bug me about if you want info on the Tour du Pont 1991.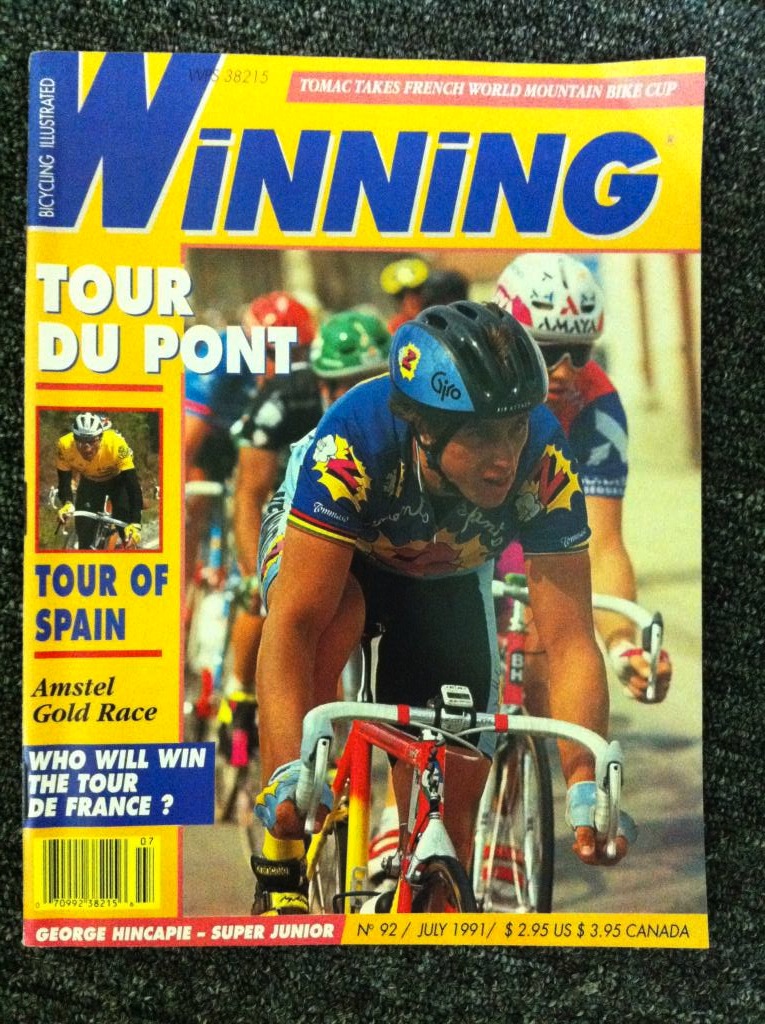 Winning, July 1991. Issue 92
Summary: Greg Lemond on going for Number 4 TdF win. Davis Phinney on sprinting techniques. 1991 Tour of Spain/Vuelta a España. 1991 Tour du Pont. 1991 TdF Contenders. Johan Bruyneel profile. Frans Maassen wins Amstel Gold. ONCE profile. Jim Gentes on the Giro helmet and rider helmet strike. George Hincapie as a Junior profile. US to MTB World Cup. What's In Store: Ciclomaster CM 37, Titan Titanium Gel Saddle, Time Apres-Velo Socks, Blackburn MTN P90+ saddle bag, Trek 8700 Composite ATB, Scott Unishocks, Zefal Double Shot 100 Pump.