As far as I know this doesn't really exist.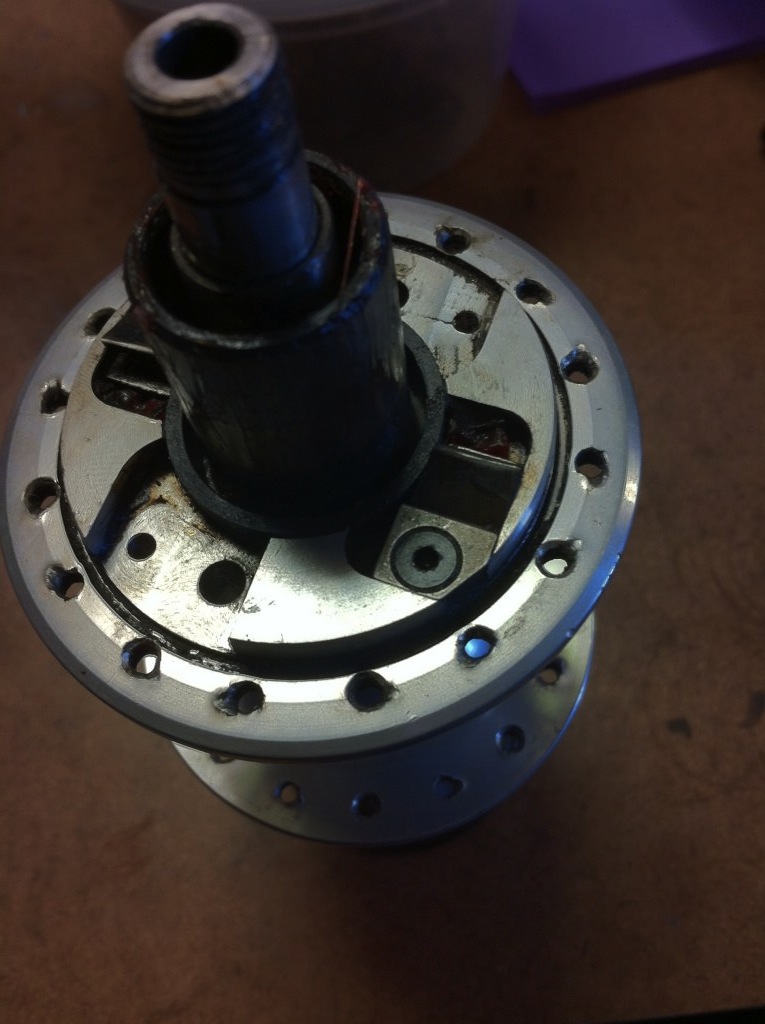 4 pawl 571 cassette rear hub. It's labeled as a 571, not 571/2. Someone's aftermarket modification? The machining quality is very high, so that seems unlikely. An experiment by Mavic at increasing the number of pawls? Beats me. Anyone seen one before?
More oddball Mavic stuff that doesn't exist coming shortly...