Here's a pic of the dropouts of a bike I picked up recently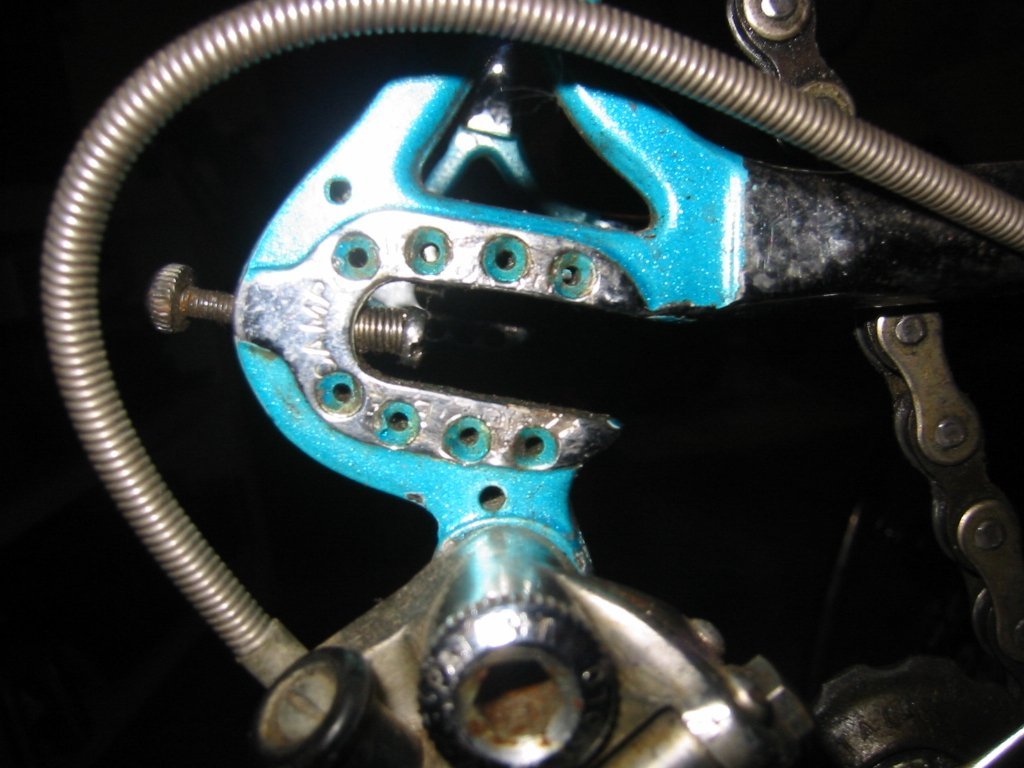 It's a Lazzaretti. Lazzaretti is a shop in Rome. This frame is supposedly a 1980, but I suspect its slightly later. The fork takes a recessed brake (even though its built with nutted brakes). The fork has Lazzaretti pantographing on the crown, so its likely original. The fork is Columbus, but I'm told the frame is Reynolds 531. I'll pop the bottom bracket shortly to see if the seat tube has reinforcement ridges.

Anyhow, I dig the drilled + painted dropouts.

Here's a pic of the inside of the dropout. Seems some people can't tell the difference between Sport dropouts and Portacatena dropouts. These are the latter. I doubt a 1010B was ever made in a sport version. A Portacatena 1010 might have existed -- I'm really not sure.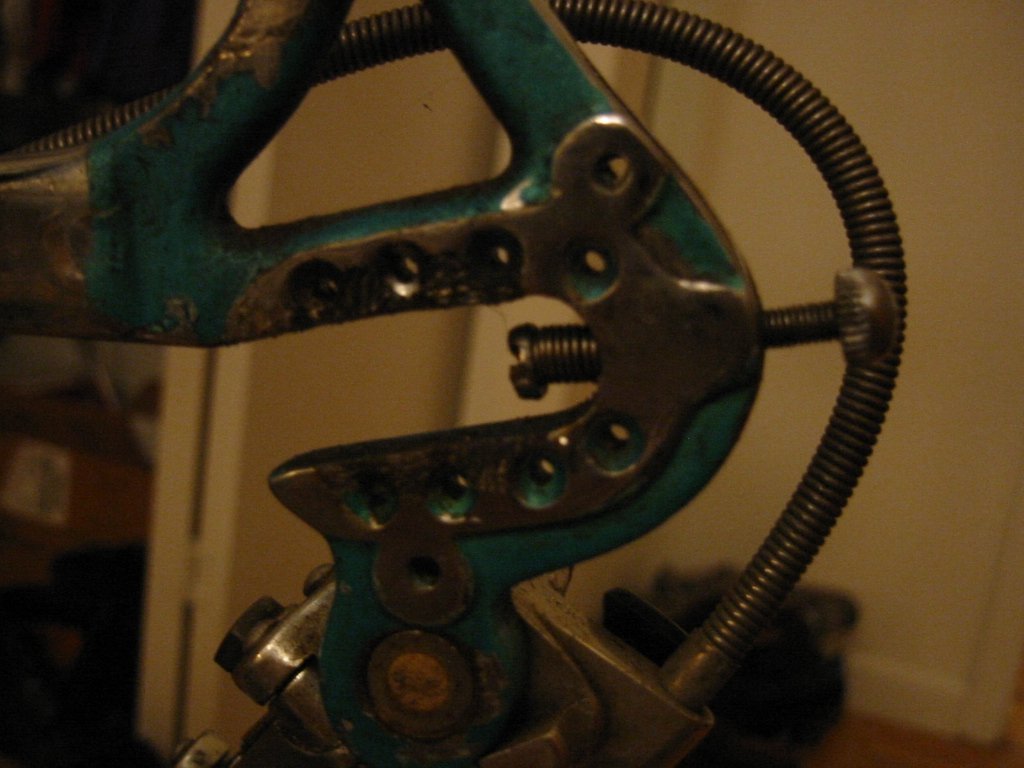 Note the 2 holes that the Portacatena bolted to. Sport dropouts have one hole, which looks different anyhow.