Just picked up this bike recently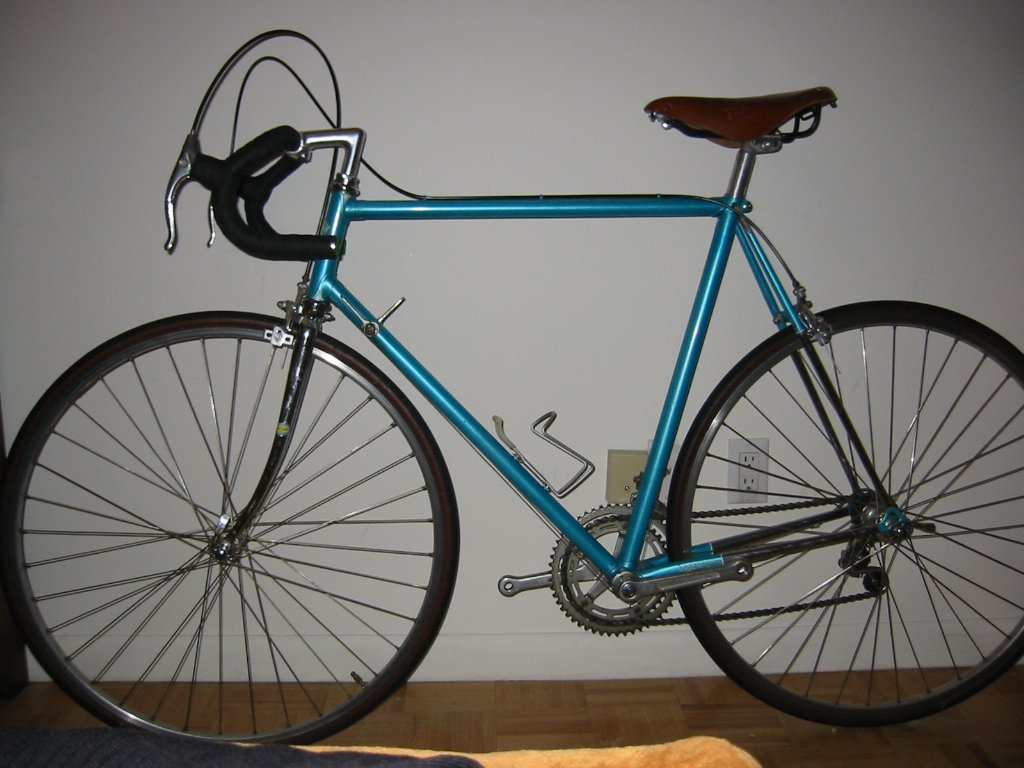 Its a Lazzaretti. The frame is (supposedly) 531db. The fork is definitely Columbus, and the paint has faded slightly, leaving a darker patch that matches up in size with a Columbus decal. No helical ridges in the seat tube, so its not SLX. My gut tells me its an SL frame. Eventually I'll get off my ass and mail Cicli Lazzaretti, and see what I can find out. Cicli Lazzaretti, as I mentioned in an earlier post, is a bike shop in Rome.

Anyhow, its a pretty enourmous mutt at the moment. Gran Sport calipers, levers, cranks, pedals and hubs. Nuovo Record rear derailleur, Record front derailleur and shift levers.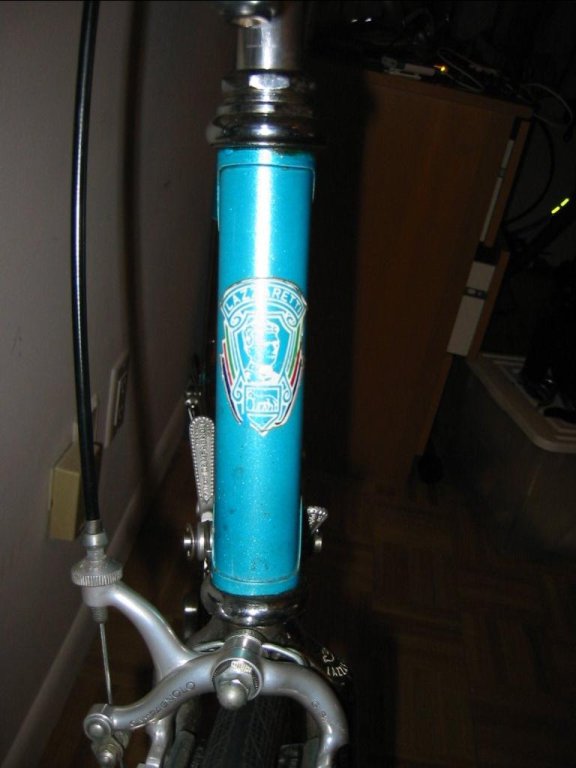 Lots of filled in lug work and pantographing on the frame.

Rumored date on this one is 1980. I'm not sure I agree. Both brake mounts are for recessed mounting, and the derailleur cables are routed under the bottom bracket. I'm not sure of an exact date for recessed brakes -- I know that Campy was selling recessed bolt brakes in 1982. I'm guessing the under bottom bracket routing also took over around then. Who knows. When I pop the bottom bracket, that will give me the best information, as I'm guessing its original to the frame.

More pics here.