I recently stumbled on an early Merckx frame while perusing ebay. Not the earliest, but sort of a transitional frame between the first generation and second generation of Merckx frames. On a whim, I threw what I thought was a low bid on it, and won. It was in Belgium, so I expected to wait quite some time to receive it, but to my surprise, it arrived less than a week later.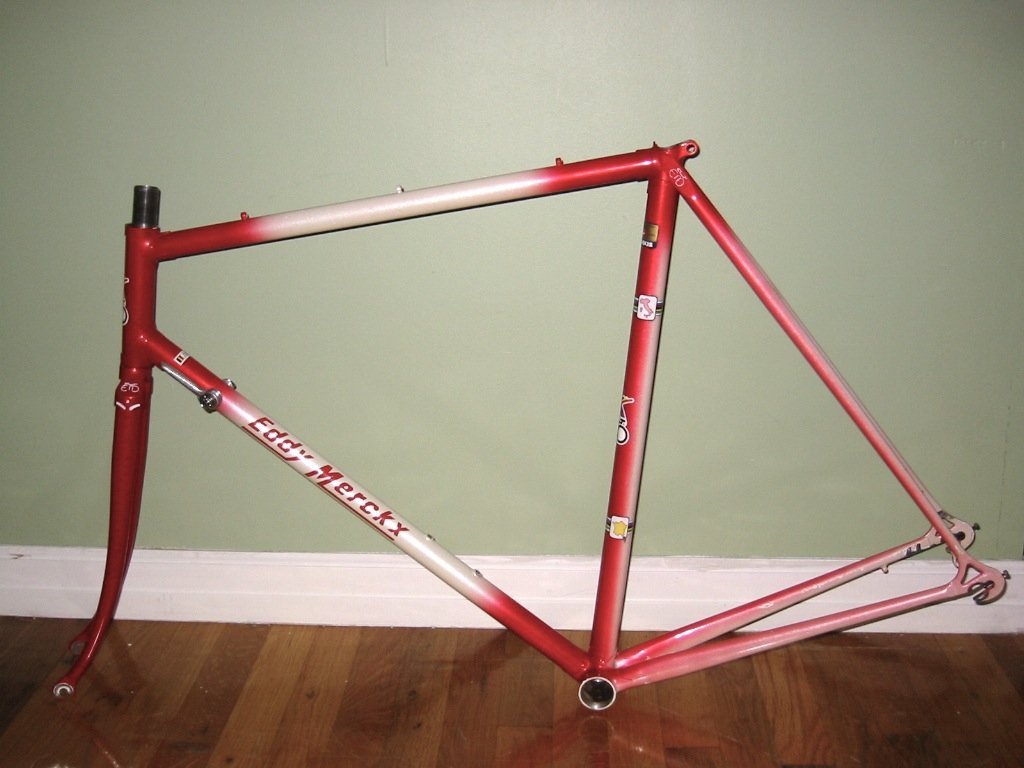 Its an SL road frame. My guess is 84 or 85 -- I'll be mailing the folks at Gita, the importer of Merckx bikes in to the US to see if they can give me a date. No idea if they have a list of all bikes made, or if there's a serial scheme they haven't told anyone, but they might be able to give me more info. It has under-the-bottom-bracket gear cable routing -- so not early 80's, on top of the top tube brake routing, so not late 80s, and a single set of bottle bosses, which would be abnormal by the mid-to-late 80's.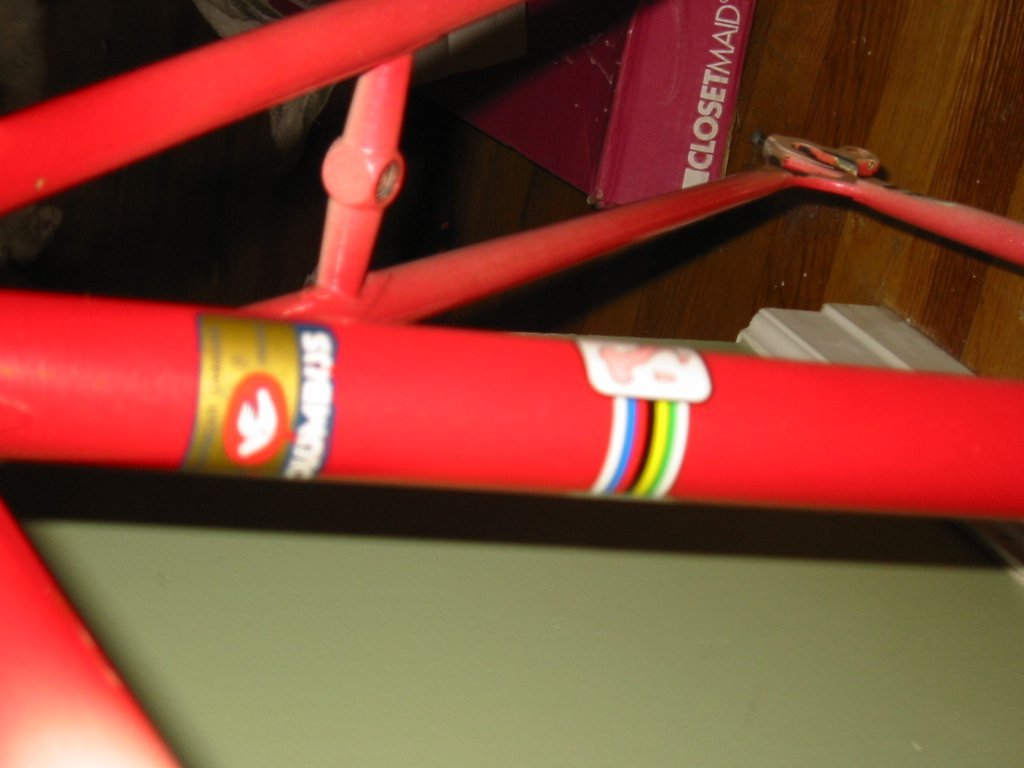 Early-to-Mid 80's SL decal.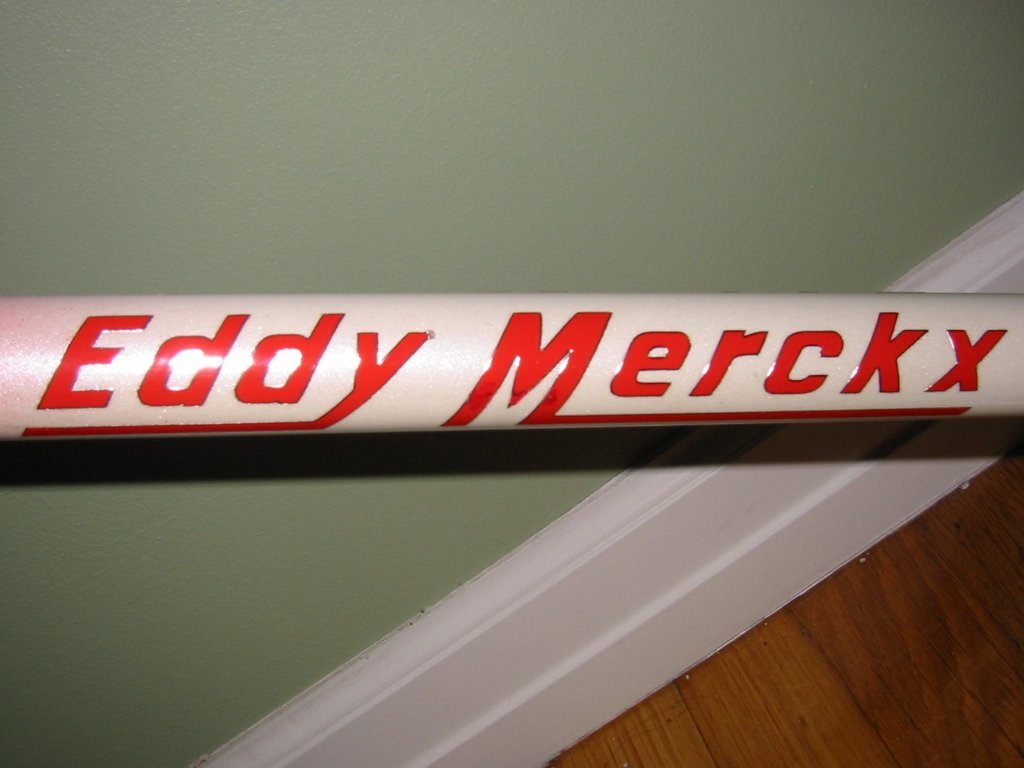 Early style side-slant lettering on the downtube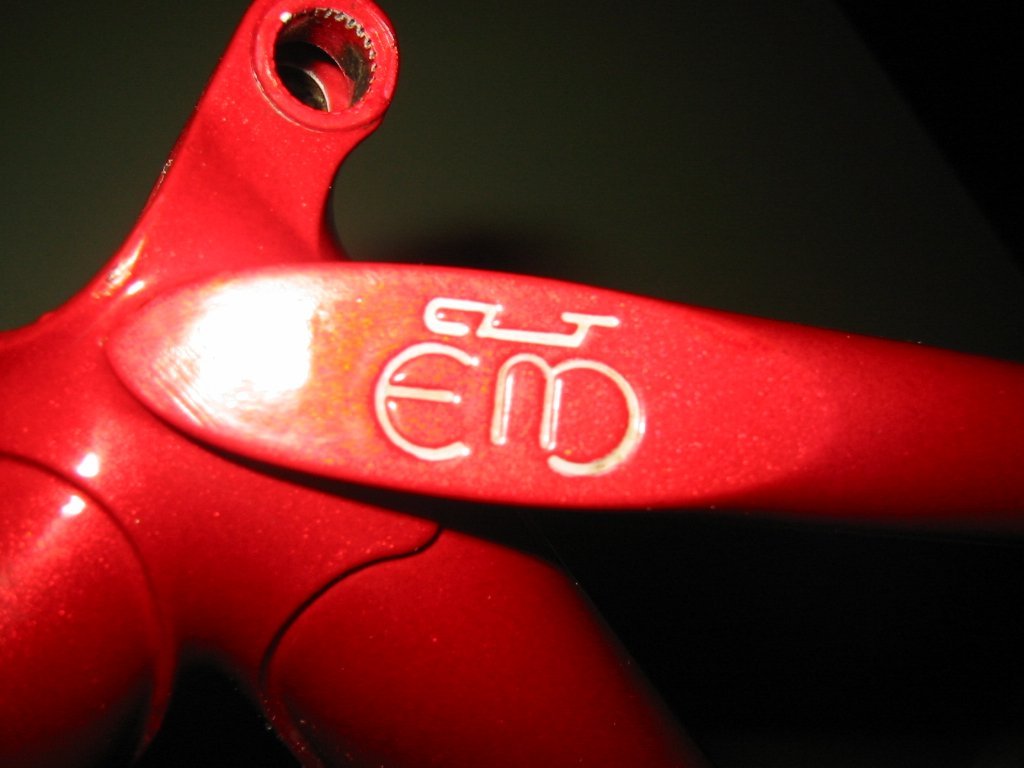 The modern EM logo caps on the seatstays.
All of which says to me, 84/85. I'll update when/if I hear from Gitabike.