Just got a nice set of C-Record/Croce d'Aune brake levers. These are going to be paired up with a set of CdA Delta's, to be used on the new Merckx. Still not sure of the date on the Merckx, but I'm not all that concerned. Its just an excuse to build up a fullish CdA bike. Even going to try using a set of Syncro's in indexing mode.
The levers arrived in pretty dirty condition. I spent 30 or so minutes cleaning them up, and they look fantastic.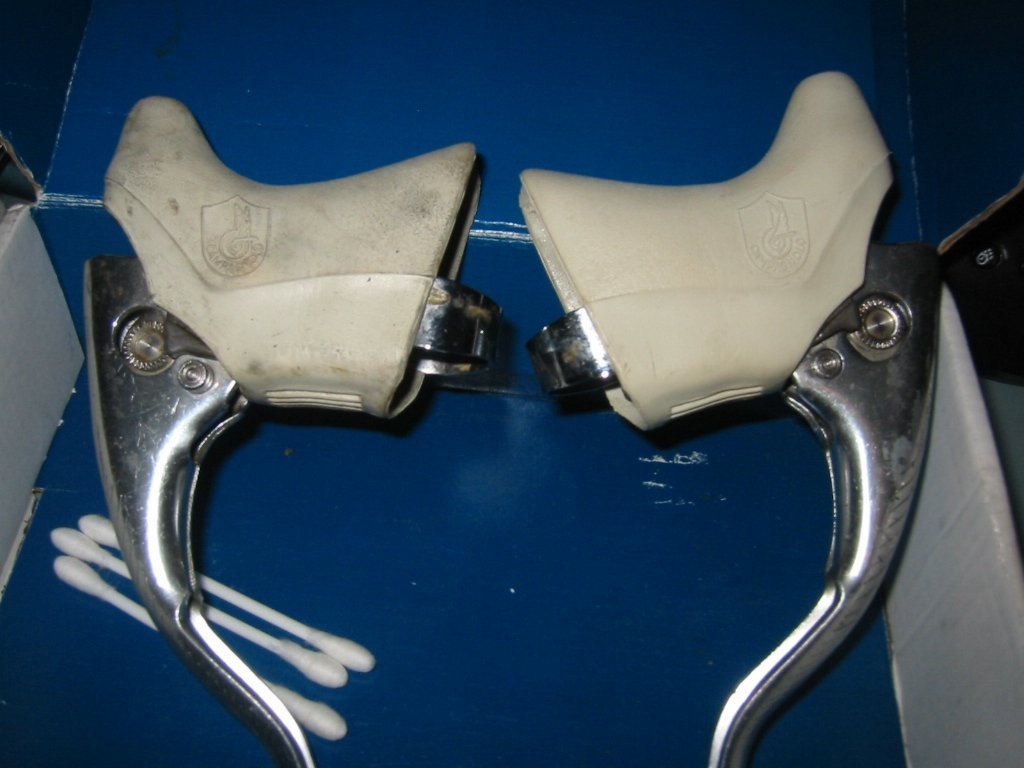 Left is before, right is after. Hot soap and water can really work miracles when it comes to brake hoods.