Mavic's 821 shifters were their only non-electronic foray in to indexed shifting***. They're ultra simple, and in some ways fairly crude. I'll do a teardown of them with pictures at some point.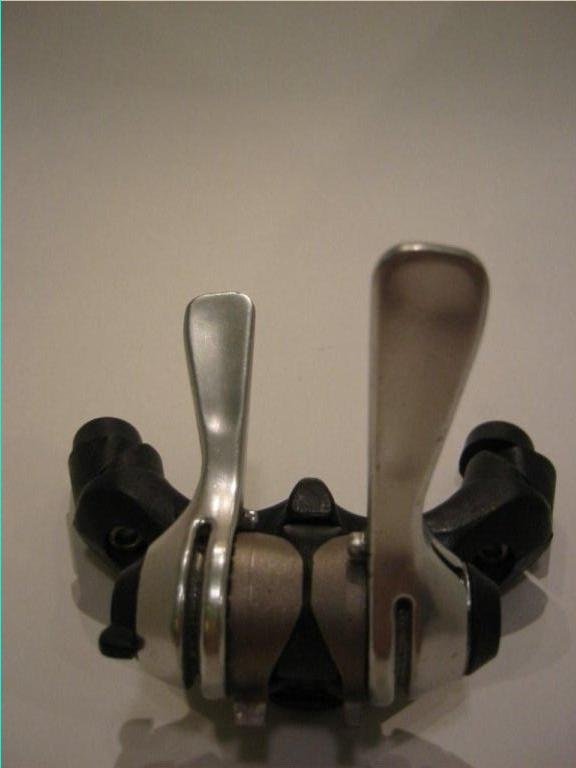 Really, this posting is just an excuse to post a picture shot in my home made lightbox. Makes for a nice, smooth background with no flash reflections. Still needs some work, and I need to get used to shooting in it, but it should make the quality of my pictures at least tolerable.
*** Their MTB Wishbone shifters were the same basic design, using a notched disc. Same general idea, but different. My mistake.