I love buying from the French sellers on eBay. They've got all sorts of NOS Mavic bits, and while shipping isn't cheap, they're usually happy to combine shipping, and stuff gets to me FAST -- from the Paris area to NYC seems to take less time than from California. Being an impatient type, its always great to receive a package before I expect it.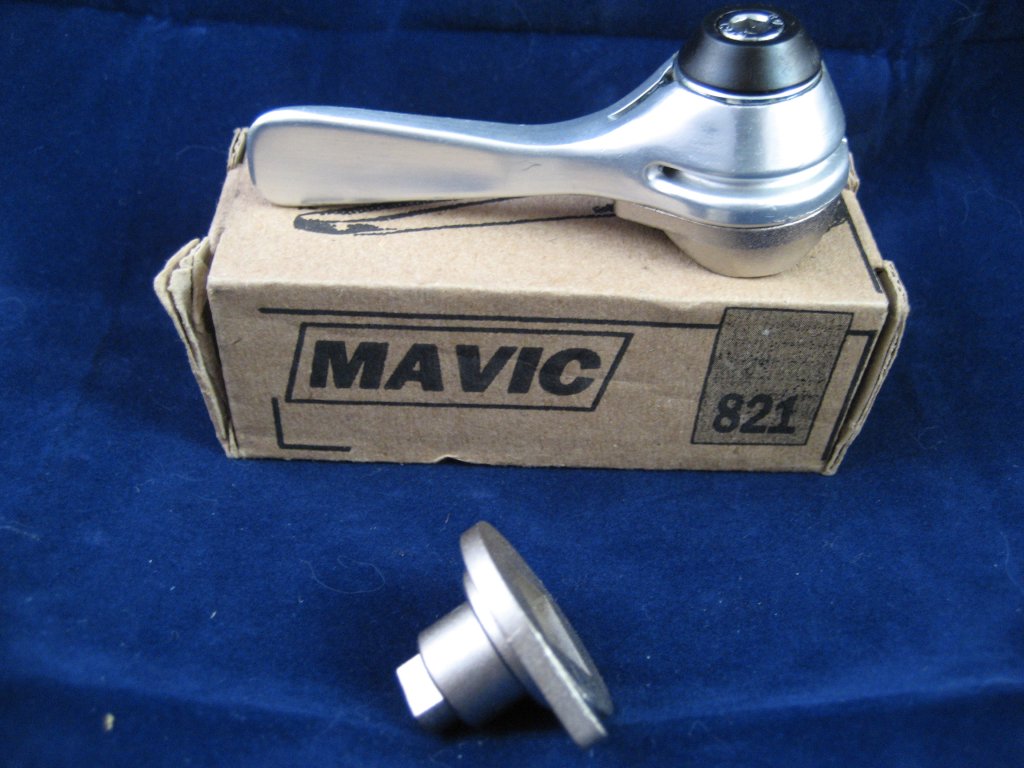 This is an 821 shifter. Its the later packaging for Mavic components. Earlier parts were shrink-wrapped to a yellow, Mavic-logo'd card if they were on the small side. I'm sure stocking meant both were available in parallel -- but this packaging for the 821 was later.
The front 821 shifter is a retrofriction unit, not unlike the older 820 shifter. I don't think the 821 was made by Simplex, but its a possibility.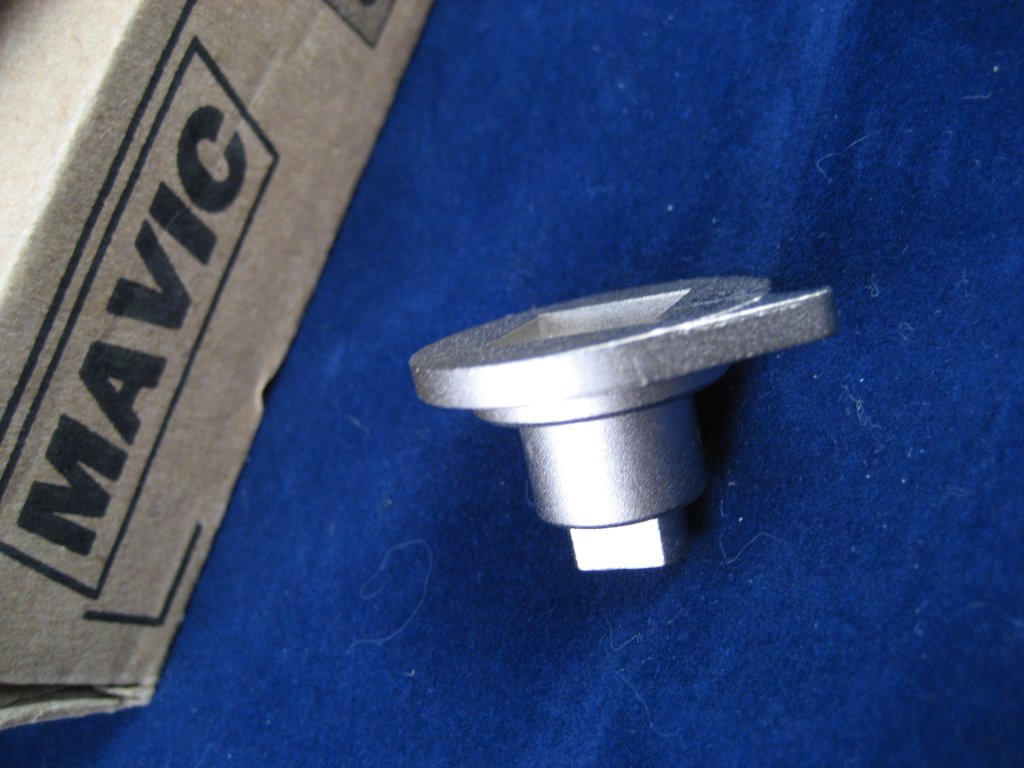 The 821 isn't hard to find, but the mount for non-steel frames isn't a piece I've seen before.
One of my dirty bike secrets is that I do, in fact, own a composite frame. Its an old Specialized Epic, that I refuse to love or care about too much, as its meant to be my commuting bike. It's sporting a Sachs 8-speed brifter indexing to a Sachs 7-speed freewheel, which works great, along with a normal Shimano downtube shifter for the front rings. It's unlikely I'll ever use the Mavic shifter on it, but its nice to have the option to. Now to track down a right-side mount...can't ever have too many options.