We're totally going in to catalog mode over here at tearsforgears hq. All courtesy of Harry. He gave me a pile of catalogs to scan. Originals are cool, but scanned means instead of just me getting to pour over all the cool pictures, you can too. And given that I'm pretty sure Harry had these in his bathroom at some point, you don't have to touch them. Just me.

You know the drill. Click any image for the larger version.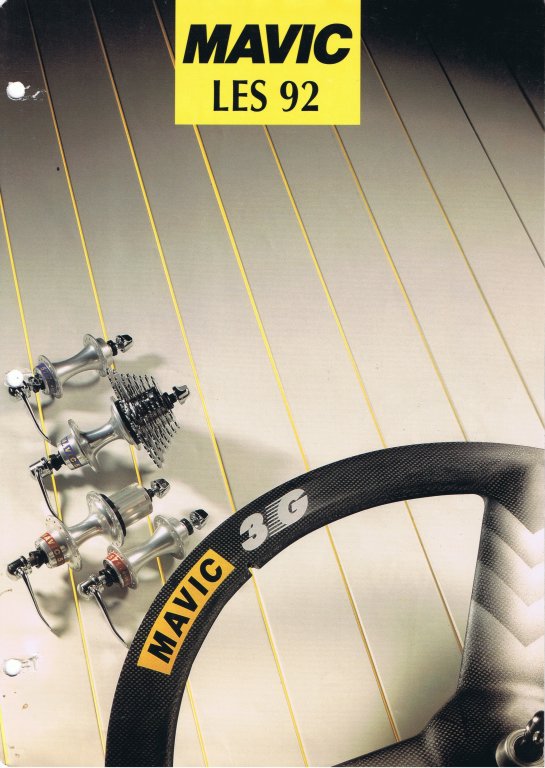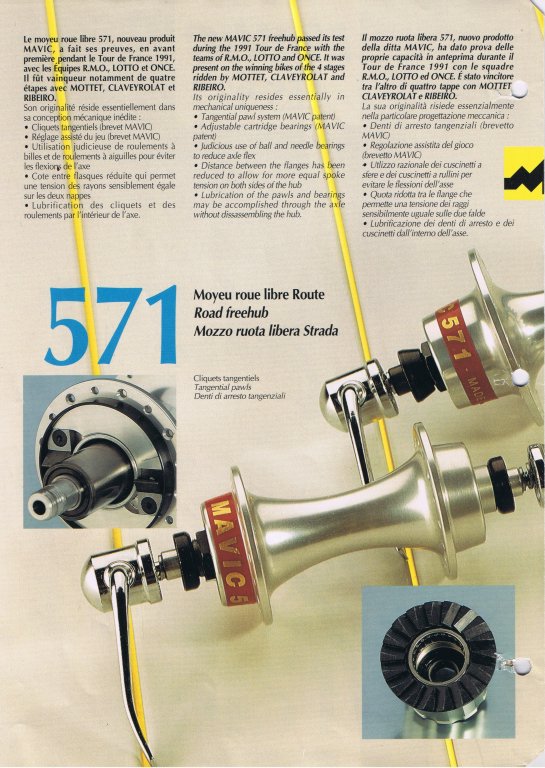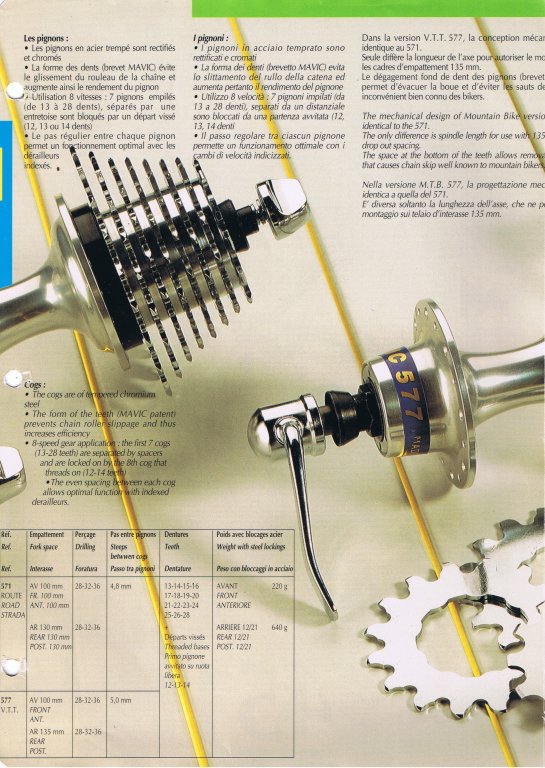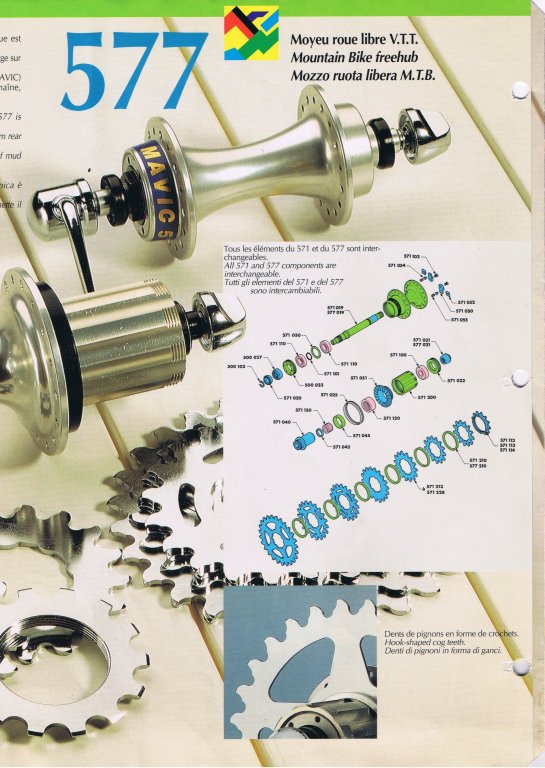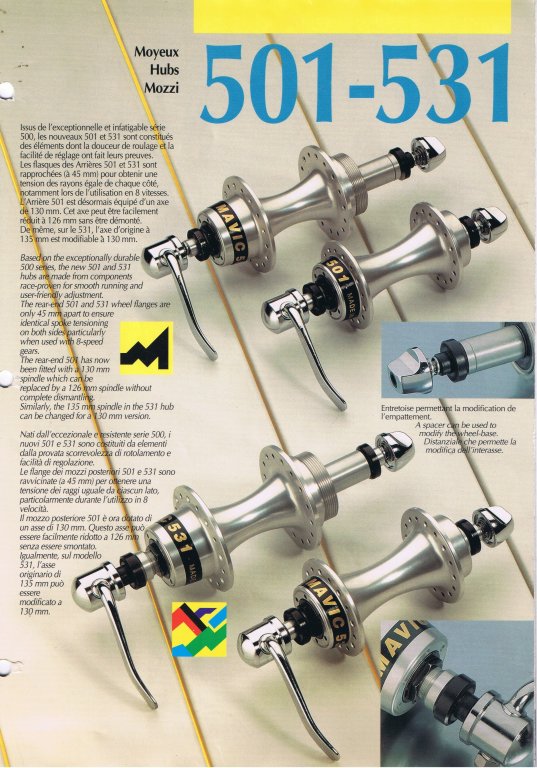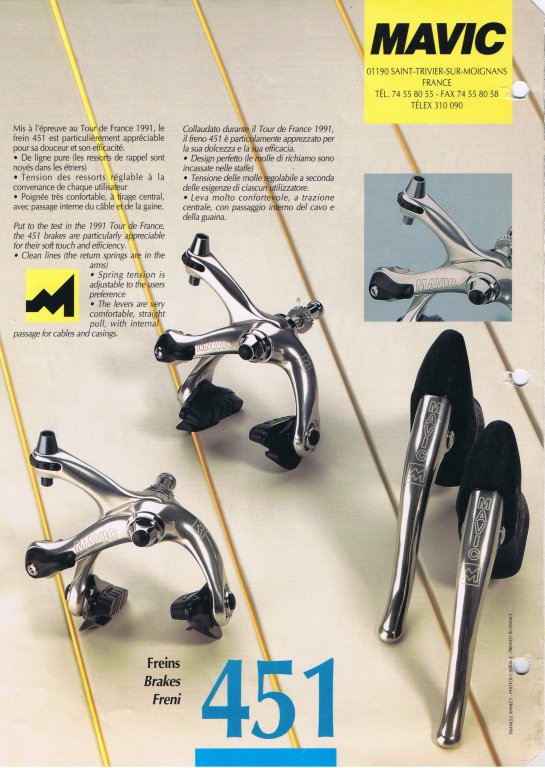 Quick comment on the last page. The 451 brake levers have the Mavic 'M' logo underneath the Mavic lettering. The sets I've owned and seen don't have the logo. Has anyone seen a set that does?