Anyone know anything beyond the usual about Mike Melton's work in aero frames?
I'm aware of the work he did with Dave Moulton on the 1980 Olympics bikes, and I've seen some examples of later Olympic bikes attributed to him. But what's the deal with the bike above?
It's built from True Temper RC. Fillet brazed throughout, except for the chainstays. Approximately 54cm. 74° seat and 75°-ish head tube.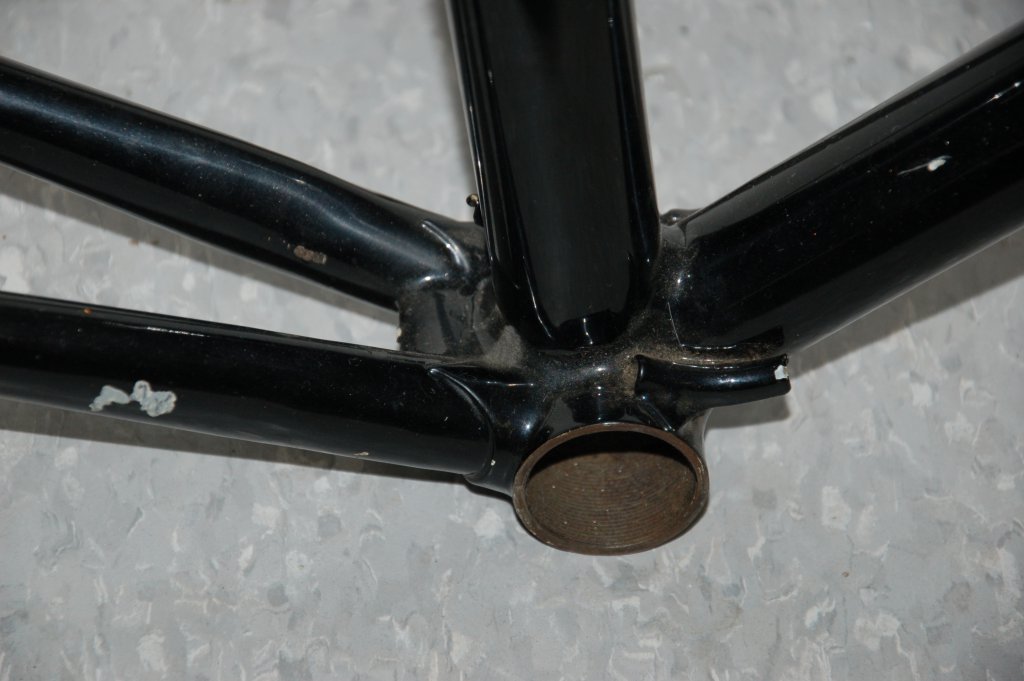 Funky little faring behind the BB. The seat and downtubes sleeve OVER the bottom bracket sockets. All of the tubes are shaped in some way, be it flared or flattened.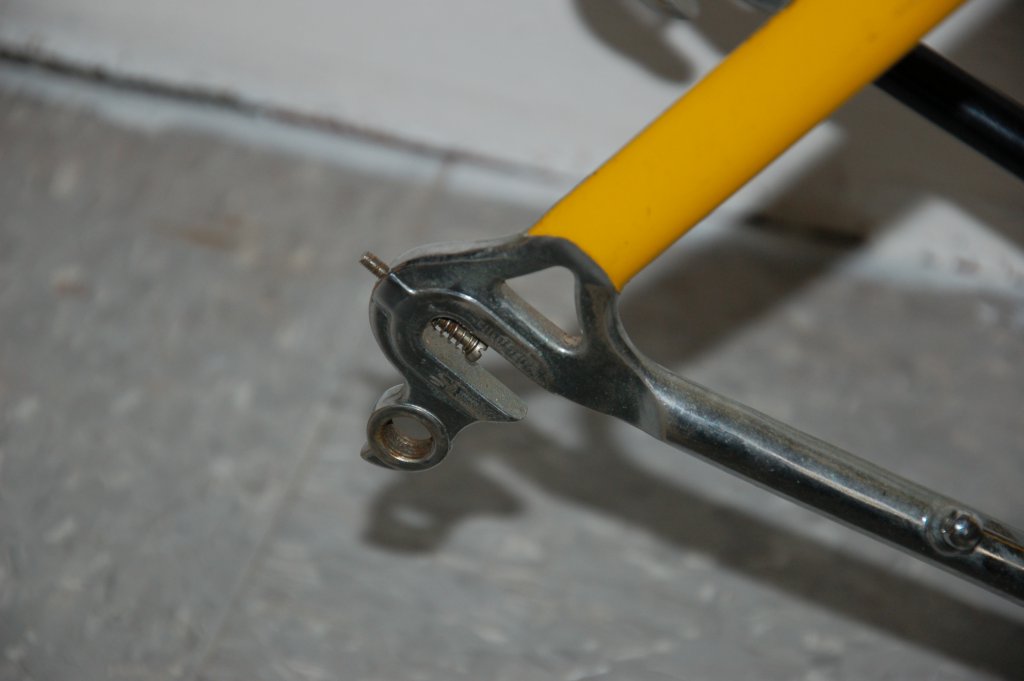 Flattened seat stays. Shimano drops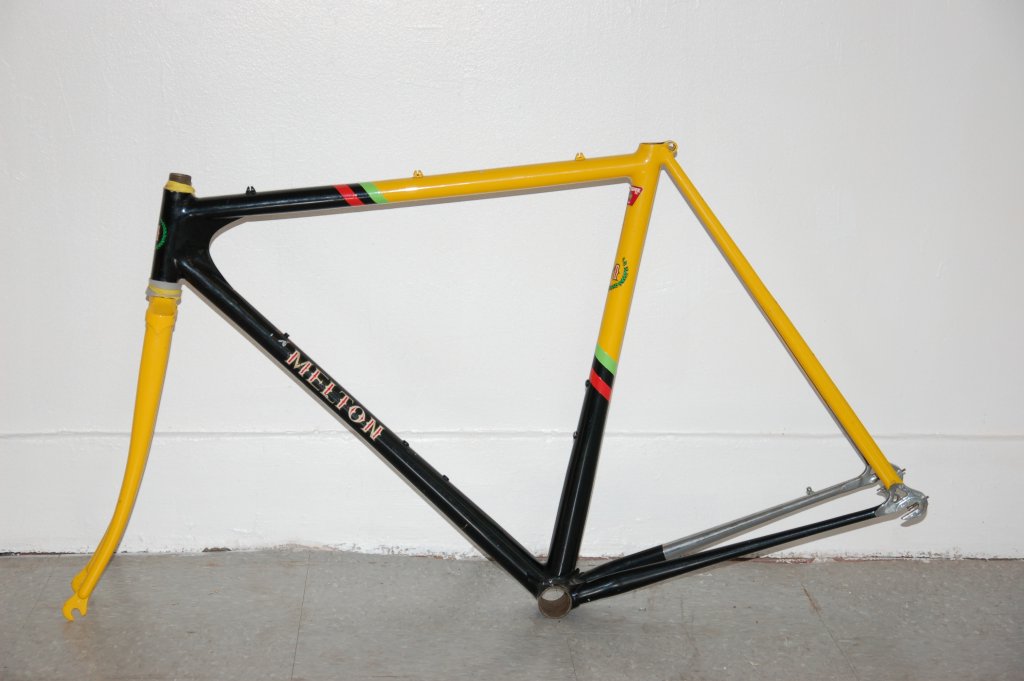 Oddly roomy for such a small bike - I usually ride a 57cm, and don't feel cramped in it. Probably the steep head tube angle.
None of the equipment is original, just the frame and fork. Is this a TT bike? Tri-bike? Normal road bike? Was it built for a specific purpose? Team? Lots of mystery around this one...