Greg LeMond recently re-launched his personal website. To a lot of us, Greg represents everything good about pro cycling. He was an incredible talent, making winning seem easy in his earliest years. Following his unfortunate hunting accident, he used a combination of smarts, incredible bike handing skills, and sheer will to win an additional 2 Tour de France overalls and a Worlds title, to go with his pre-accidents wins.
Greg was an unfortunate victim of the pharmacological revolution in the pro peloton in the early 90's. Where natural talent and intelligence could compete with the cortisone and amphetamine jacked pro's of the '80's, contending in the face of EPO just wasn't going to happen. Greg's been pretty vocal about it, and has gotten a lot of shit from people for speaking his mind. I've seen the guy speak. He's not some ultra-polished PR-trained robot, but a normal guy, who speaks humbly and honestly about what he saw and sees as the undoing of cycling - and does so without an ounce of bitterness. 3 time tour champ. 2 time world champ. He has nothing in the world to be bitter about.
Anyhow, go check out his site, follow him on Twitter, be his friend on Facebook. Encourage and support the guy - he's awesome.
I'm disabling comments on this post - my blog, my soapbox. But in exchange for your forced silence on this topic, here are scans of the 1992 LeMond Bicycles catalog.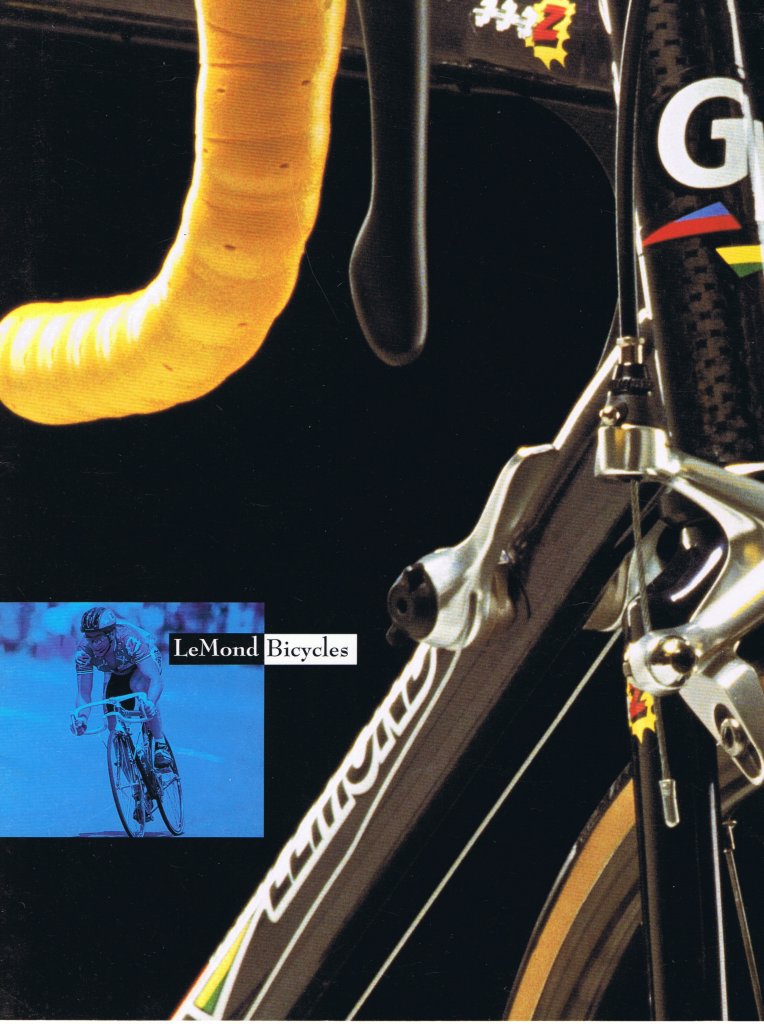 The Team Z version of the carbon frames were Calfee built. Where the consumer ones?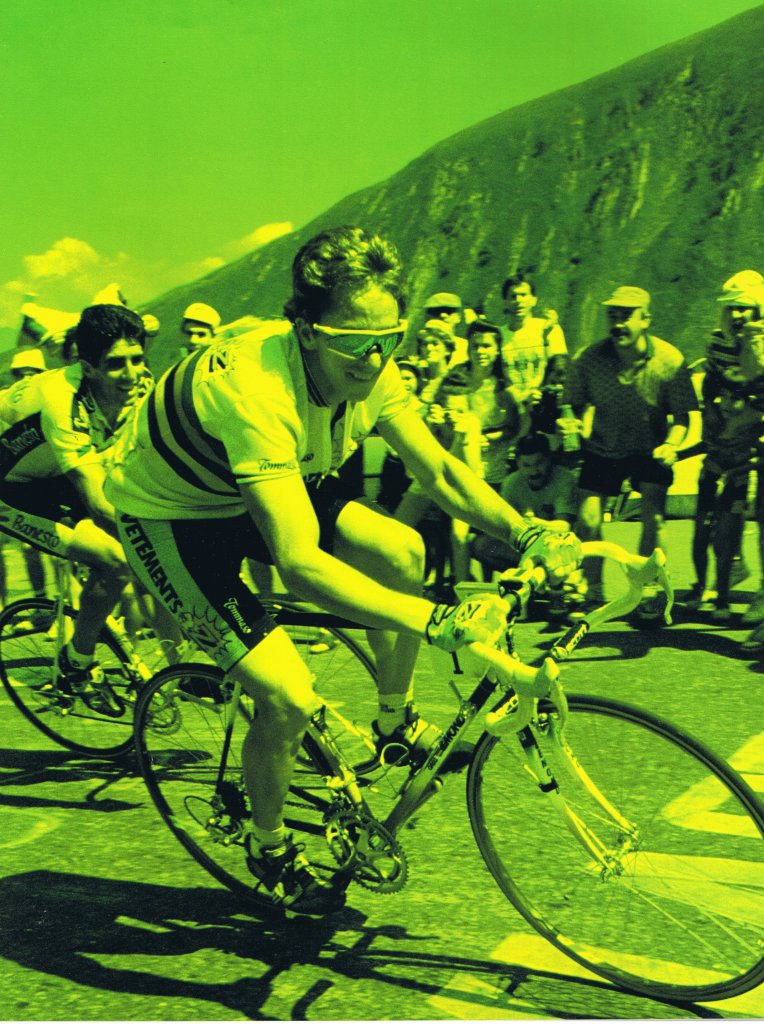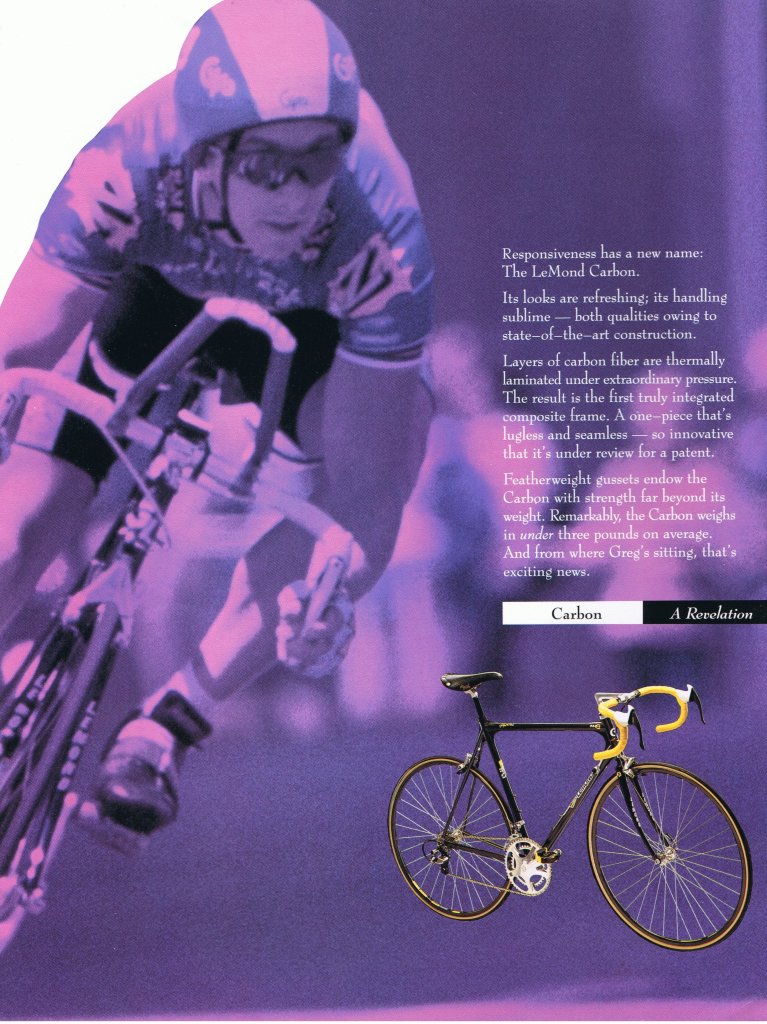 Carbon. Calfee or not? It has the webbing we associate with them, but I don't know...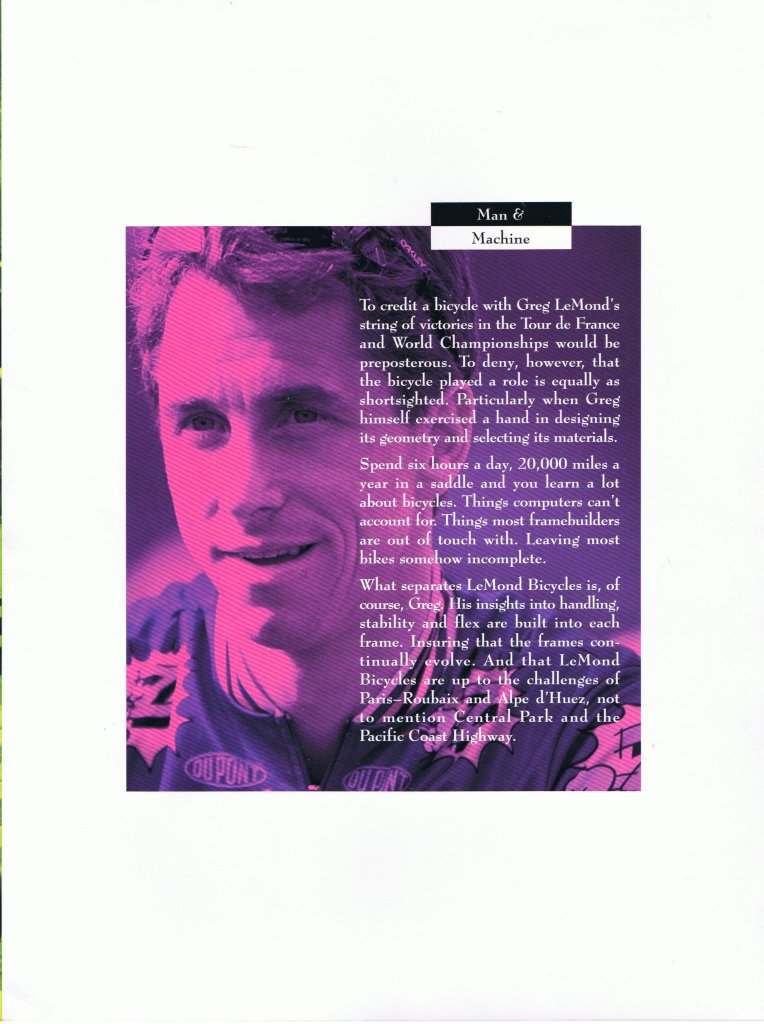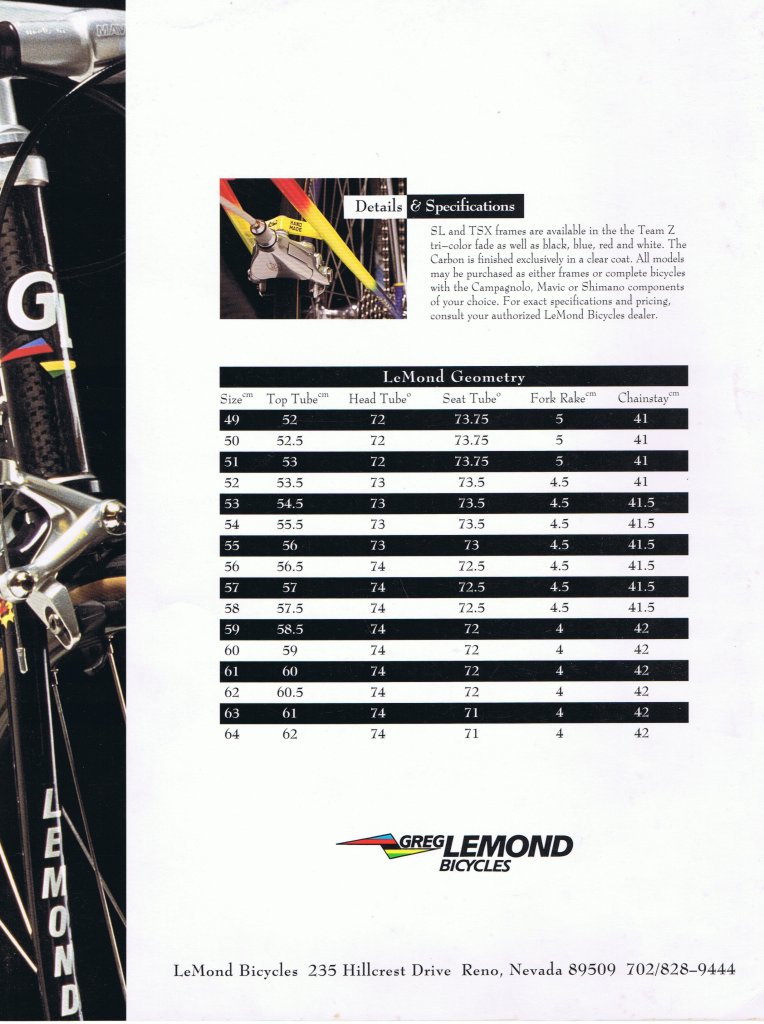 Geometry. Long top tubes was (is?) the Lemond geom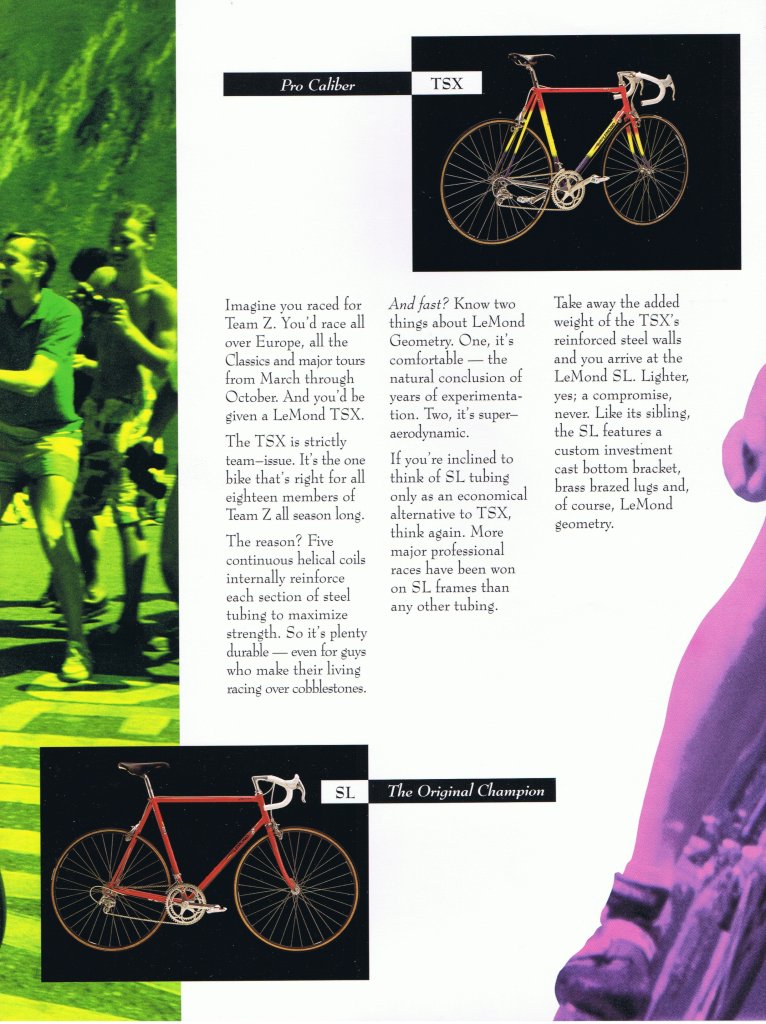 TSX and SL. The rainbow TSX frame, along with the inverted version (black top tube) is the one I always associate with Lemond.