These days, rims come in every color under the sun. That hasn't always been the case - at least, not in a non-bmx rim. In the mid 90's, Mavic started offering their rims in a pretty wide range of colors.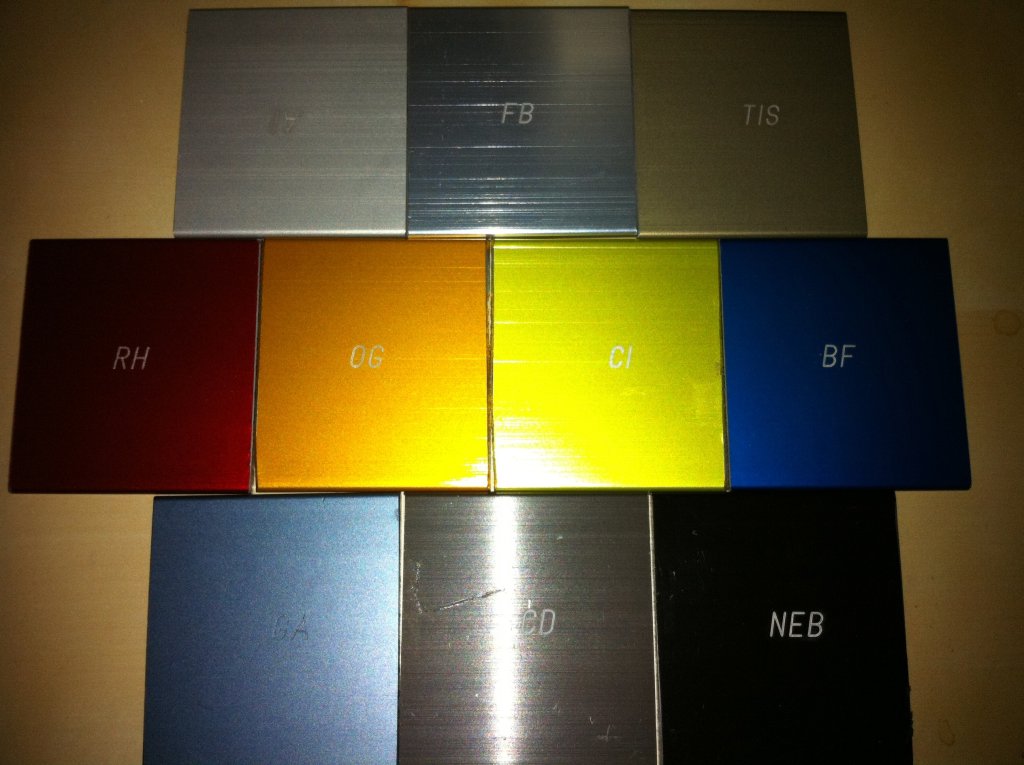 In order from top, left to right, Mavic called the colors Silver, Flash Brilliant, Titanium (or Titane), Red, Orange, Citron, Cosmic Blue, Steel Grey, Couche Dure (hard anodized) and Black.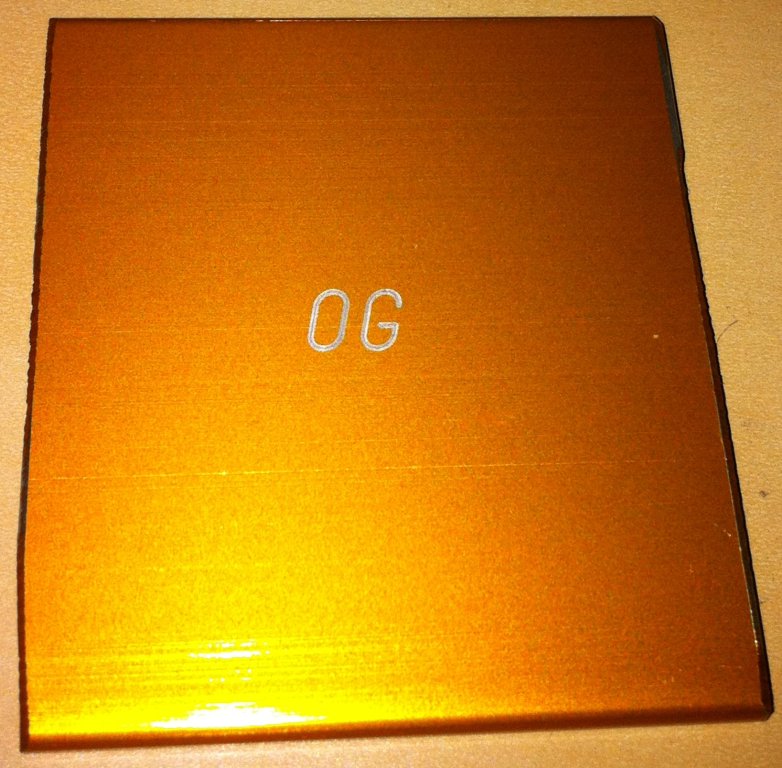 OG indeed.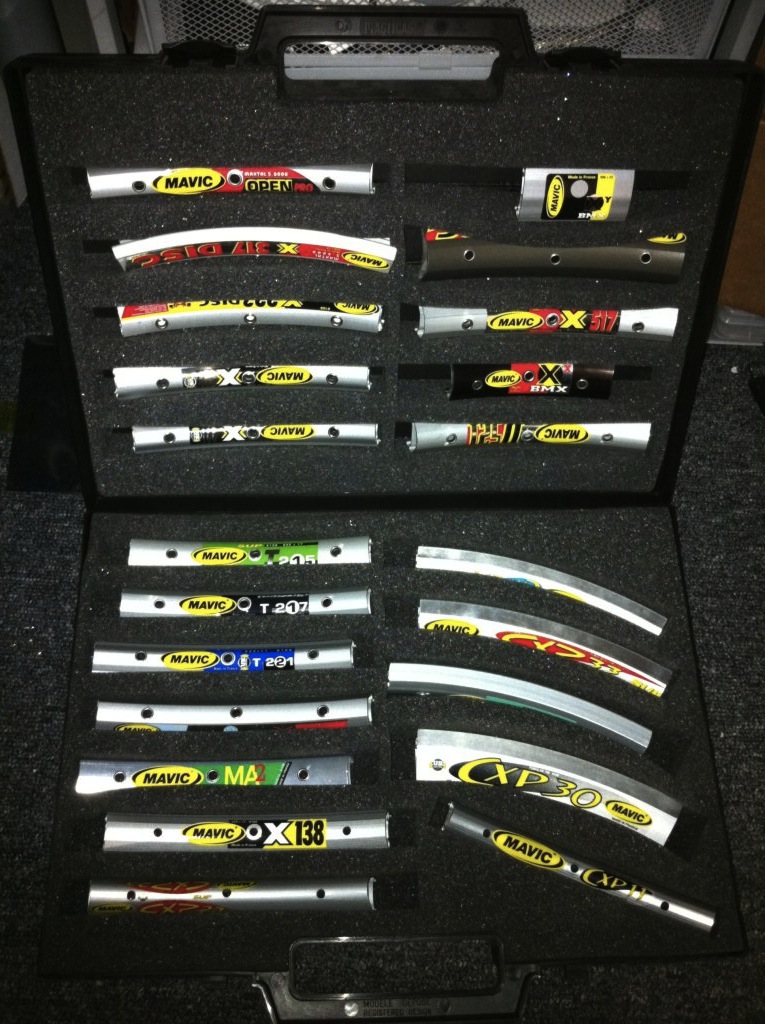 Who wants to see some rim extrusions?