If there's one thing you can count on, its that I always have Mavic stuff to show off. These are the most recent additions.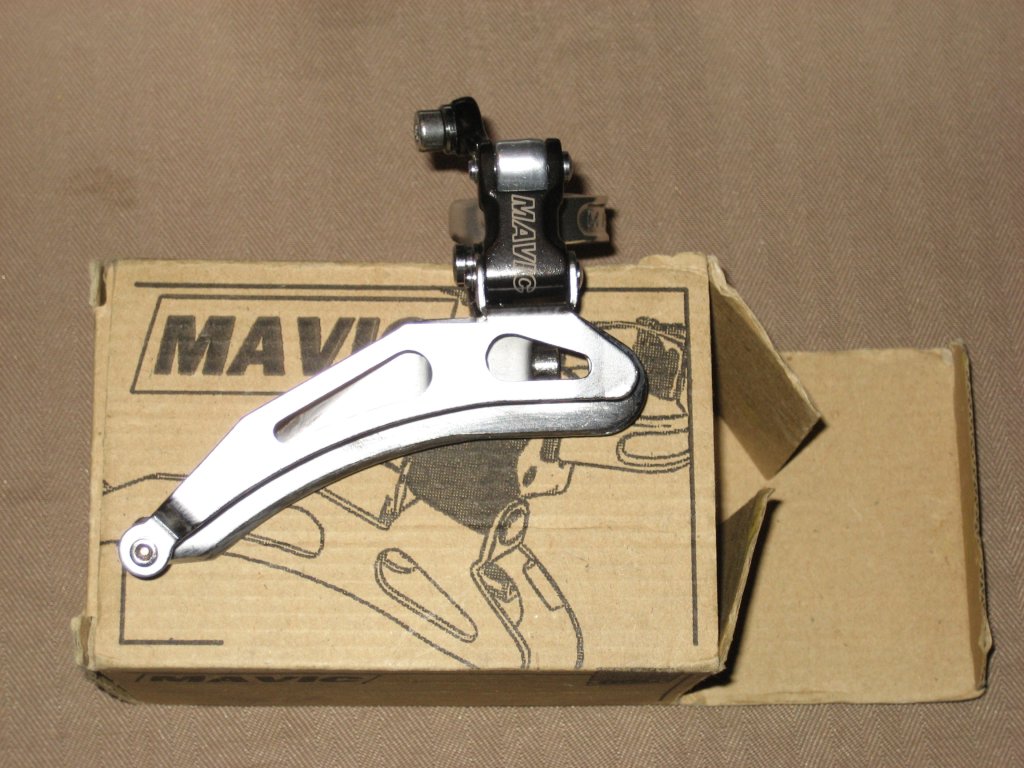 Mavic 860 front derailleur, in the later, brown cardboard packaging. Earlier versions were in a yellow box with a mylar window. There's a ton of new in box Mavic stuff on the market these days. I'll post a yellow box pic once I dig one out of storage.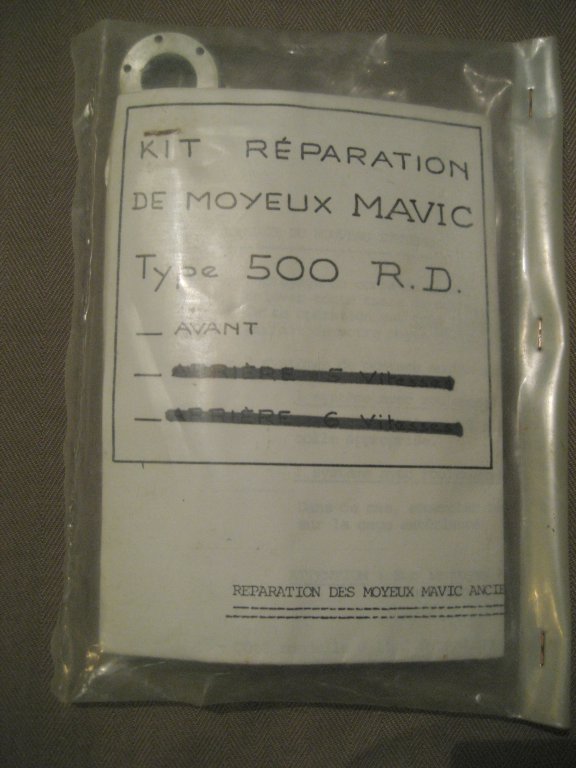 This is sort of a neat item. It's an early Mavic rebuild kit for the 500 RD front hub. The high tech packaging differentiates the different rebuild kits with a marker crossing out the 5 and 6 speed rear kits.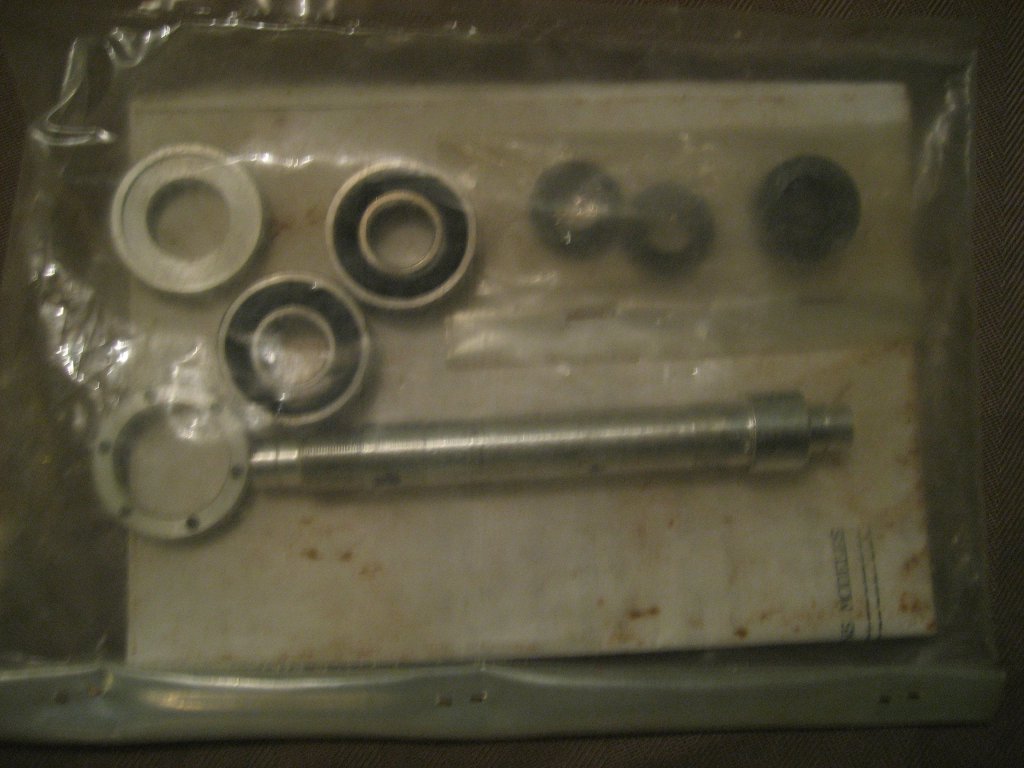 The contents are all the pieces required for a rebuild, including the bearings, adjuster shields, caps, spacers and c-clips.
If there's one Mavic item thats proved elusive, its a seat post. I have one, but it looks like someone sought out the most burred, undersized seat tube they could find, inserted it, raised and lowered it repeatedly, and then chucked it in a corner. In other words, if you have one that you're looking to sell, feel free to contact me. Thanks!