Not entirely sure what the difference between a Mavic 631 and a 631/2 is? Here are some pics that'll make the difference abundantly clear.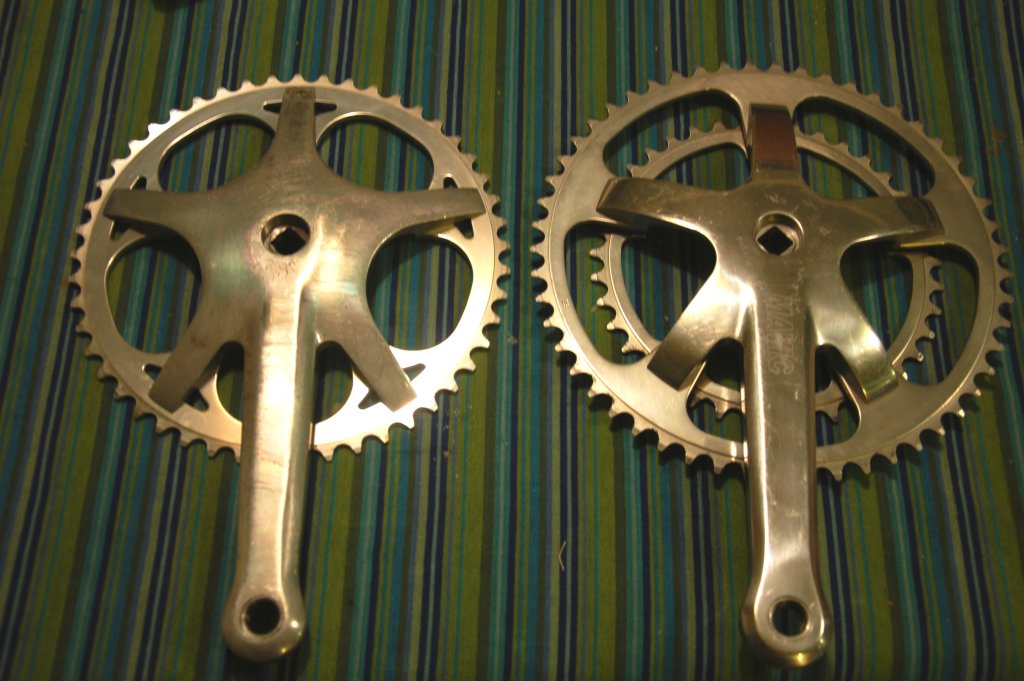 On the left, a 631. On the right, a 631/2. Most of the differences are pretty plain to see. The spider of the 631 narrows gracefully as it reaches its ends. The 631/2's spider largely stays consistent in width. The spider is a little shorter and stockier than the 631, which allows it to run a smaller chainring in the outermost position - down to a 42 I believe.
The crank arm itself is less rounded on the 631/2 as well. It's middle flat section is slightly wider.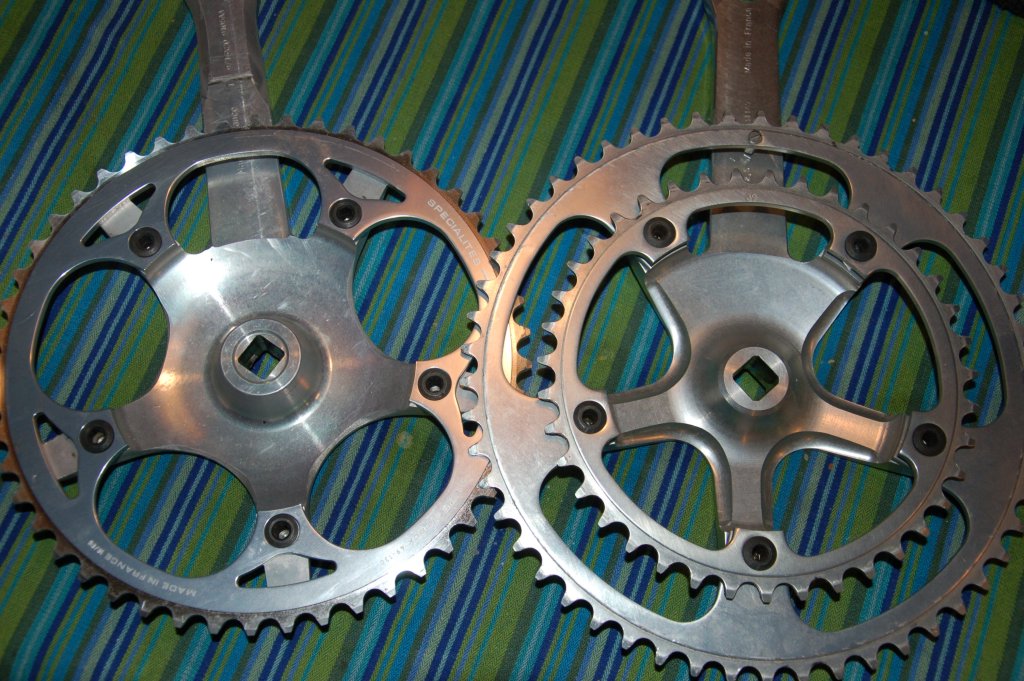 The backside. The spider has much less material on the 631/2, with relief work evident on the backside. At the very top of the picture, you may also notice that the 631 has some material taken off the edges of the crank arm, while the 631/2 does not. There's also some material removed on the 631 around the spindle interface, while the 631/2 has none removed.
The 631/2 is quite a bit lighter than the 631 - though it's hardly a lightweight. This can probably be attributed to the shortening and relief work done to the spider.